Rumor: Huawei will launch 64-bit MT6752 Octa-core 4G-LTE Phone
by Shine Wong May 12, 2014 6:32 pm0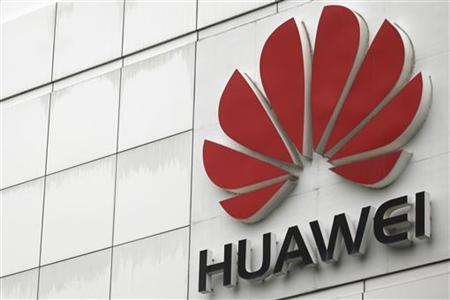 Perhaps as some noticed, the process of product of 4G LTE , so-called the MTK "three most advantage brands", and 64bit phones are ahead of schedule., phones hosting MTK 4G LTE solution are coming soon. MTK 4G LTE products are hopeful to be seen on the market before the end of June, and the 4G LTE octa-cores SOC MT6595's launch time has been ahead to July.
As the far away 64 bit processor, it comes some rumors too. After heard " Google new smart phone was possible adapting MTK 64 bit 4G LTE chip to launch," another has come out and this time is domestic producer..
Insider Jiutang Pan has exposed domestic giant Huawei is possible cooperate with MTC on 64 bit products, launching smart phone products that carries MT6752. MTK has successfully become the 3rd largest IC design factory because of hot sales of its products. For the chip production has been favoured by domestic and global big bands, Huawei decided to project and launch MT6752 octa-core 64-bit LTE mobile phone, which is a positive response to MTK. Both sides have well cooperated at the 3G generation so there would be no much issue in the 4G era.
Make a review in Huawei's current production line, most are still 3G products. Although 4G products were not as plentiful as Coolpad, it is still one of some sells 4G products a lot. Apart with rumored Huawei Ascend P7, and thousand-Yuan-class G620, G716 and MATE2, X1. And there are some 4G products following in. It is obviously the main force of Huawei is still 4G products, it will be the 4th quarter if the 64bit phone exists.
MT6752 and MT6732 are both revealed on the MWC in February, the former has 8 cores while the latter is quad core design. Both are cortex-A53 processor, but the Mt6572's specs is better than MT6732, the main frequency is 2GHz and above, supporting 64bit system and dual mode dual standby. ( including LTE, 3G and GSM voice data), integrate ARM Mali-T760 GPU, supporting H2.65/1080P 30fps hardware decoding, 16mp ISP and 1080P screen and so on. CPU pin set is completely capable with MT6732.
Without accident, many domestic companies has MT6752/MT6732 related plan rather than Huawei, each product of MTK produced effect on the market, let's wait and see the 64 bit storm.