Hands on pictures of Mi Pad!
The long awaited Mi Pad is released at the Xiaomi New Product Launch Event. 

Here's its specifications:
– 7.9″ screen, 2048 X 1536 resolution,  326 PPI
– NVIDIA TEGRA K1 Next-Gen Mobile Processor. 
– CPU 2.2GHz 4+1 A15. GPU 192 Kepler. 802.11ac with 2X2 antenna. 
– Expandable micro-SD slot supports up to 128GB. 
– 6700 mAh battery for long lasting performance
– 5MP front camera and 8MP rear camera (both F/2.0). 
– 16GB (at approx $239) or 64GB (at approx $272) model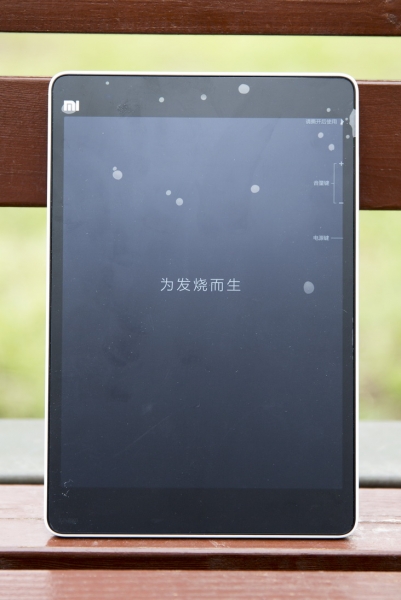 So how do you like the Mi Pad? Tell me about your thoughts on this tablet!