Here is the picture of Samsung Galaxy S5 Prime smartphone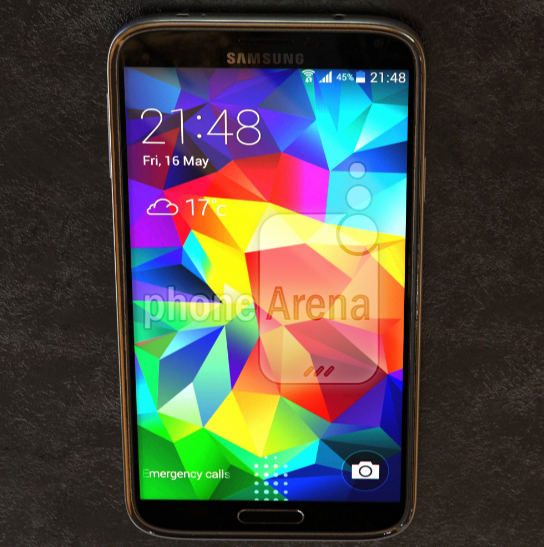 Samsung is ready to released their new smartphone that called as Samsung Galaxy S5 Prime, and now we have a coupled picture of the phone, while the shape and body design is similar it current galaxy S5 smartphone.

Galaxy S5 Prime will be the most sturdy Samsung smartphones, which will be equipped with 5.2-inch 1440 x 2560 resolution screen, the processor will have two versions, one is equipped with Snapdragon 805, while the other one is powered by Exynos 5430 eight-core processor (based on 20nm process technology), which is the built-in four Cortex-A15 core ( running at 2.1GHz clock-speed) and four Cortex-A7 (running at 1.5GHz clock-speed), support by ARM Mali T6XX series GPU that reach 600MHz frequency.
Moreover, according to the news before the exposure , the phone will be support for 3GB od RAM, running the latest Android 4.4 KitKat operatng system that provides 16 megapixel camera and also increased the OIS function.
According to the rumors, the phone will be hit the market net month and will be landing in Korean market for the first.