Microsoft and HTC is renew their partnership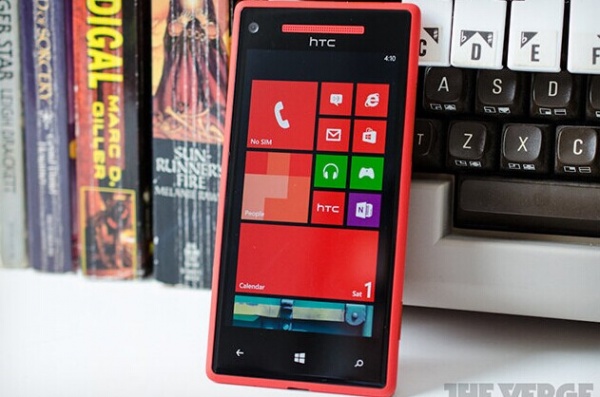 HTC has been neglected the Windows Phone since HTC is planning to more focus to Android device, but now we have the good news that HTC is change their mind.

At Computex Taipei 2014, Microsoft's OEM division head Nick Parker says that HTC is ready to return to Windows Phone "I'll just say that Microsoft will continue to have a great relationship with HTC. New things are coming, so get excited."
In addition of this news, the @evleaks has revelaed the new rumor that HTC is preparing the new Windows Phone device that called as HTC W8 which running with Windows Phone 8.1 operating system, this phone will has similar design with the HTC one M8 that running Android OS.
There is no detailed information about the upcoming HTC one W8 device, but according to rumor, the phone will be ready to starting their debut on Q3 this year, the phone is also comes with HTC BoomSound technology and also has Duo Camera with ultrapixel technology.
While the W8 phone is comes with the premium features, it's phone will becoming the mid-range Windows Phone 8.1 smartphone on the market, but  we don't have any information about the price yet.