The Google Glass knock-off is came from Taiwanese manufacturer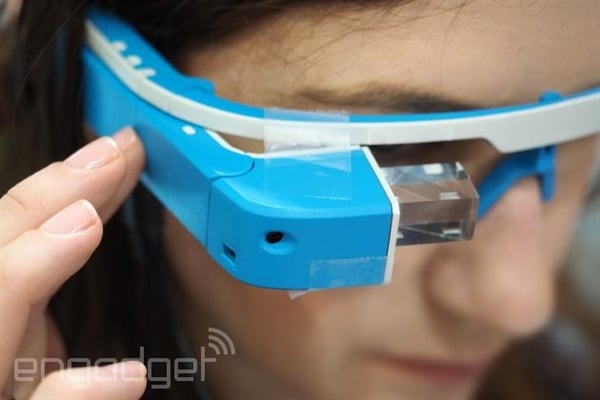 Are yo planning to buy the Google Glass?, this is the awesome device but this not for ordinary consumer since Google is offers this smart glasses with $1,500 USD prie or about 9380 yuan price.

But now, there is ChipShip manufacturer that develop the Google Glass-like device or we called as Google Glass knock-off, the device is show at Computex Taipei 2014 and this smart glasses is offers with more affordable price.
The taiwanese manufacturer, ChipShip is develop the SiME Smart Glass, the device is look similar and has nice design and color. The device has 1280 × 720 resolution video display, this smart glasses is also has camera for take a picture.
Interestingly, the glasses is offers with more affordable price just only $500 USD price or about 3,125 yuan price per unit.
SiME Smart Glasses has powered by Cortex-A9 dual-core 1.2 GHz processor and 4GB of memory and 1GB of storage space, running with Android 4.2 Jelly Bean operating system. The 5 megapixel camera can be used for taking a picture or capture the video.
SiME smart glasses also supports 802.11b/g/n Wi-Fi wireless networking, Bluetooth 4.0 capabilities, and built-in battery capacity of 570 mAh, the battery life is probably in between 70-90 minutes. And capable to update to Android 4.4 KitKat operating system when available.