Google is ready to unveiled Android 5.0 at Google I/O 2014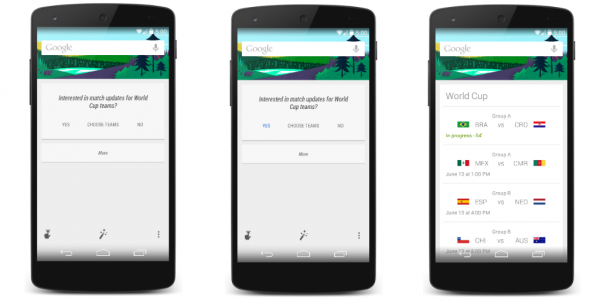 Here is the good news for Androd user since Google is announced their new Android operating system, what is the next Android version? Android 4.5 or 5.0?

We get the news from Google's official Twitter account is now seemingly teasing the software treat. A new image Google posted on Twitter now shows what may be a hint for the next Android 5.0 OS version.
You might think this is nothing, but historically, Google has repeatedly Nexus phone time by the way, to notice the new system version:
– Nexus S, 2:30, Gingerbread Android 2.3
– Galaxy Nexus, 4:00, Ice Cream Sandwith Android 4.0
– Nexus 4,4:20, Jelly Bean Android 4.2
– Nexus 5,4:40, KitKat Android 4.4
Google I/O 2014 conference is set to take place later this month, starting on 25-26 of this month, when there will be news of Android 5.0. It is anticipated that 64-bit support is bound to become a priority.