Lenovo K920, the next flagship Android smartphone is heading to market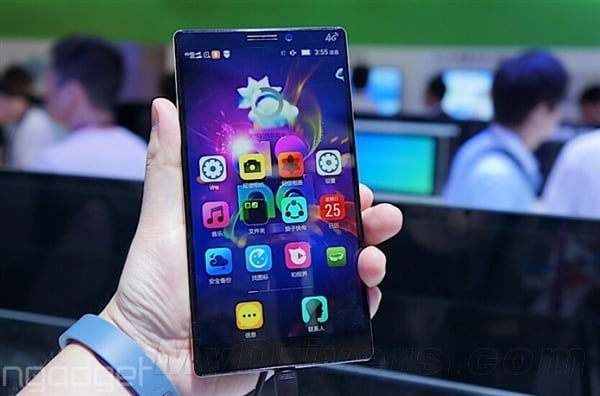 Today we have a sets pictures of upcoming Lenovo smartphone, yes that's the Lenovo K920, this phone is the upcoming new flagship smartphone from Lenovo.

According to foreign media, this phone will be called as Lenovo K920, the phone is pacskw tih 6 inch screen size with QHD display with 2560 x 1440 pixel resolution, the phone is using metal body material which has 7.7mm body thickness.
The phone is also powered by Snapdragon 800 MSM8974AC 2,5GHz processor, sports with 3GB of RAM and 32GB internal storage, providing 16 megapixel rear camera and supports optical image stabilization feature, while the the front camera has 5 megapixel.
Other aspects, K920 also supports with NFC, dual card dual standby function, running Android 4.4 system, support for TD-LTE 4G mobile network, from both the perspective of experience, this phone has very good design aesthetic, the whole is perfect, and the phone is too big for some user since packs with 6 inch screen size.
So what do you think?
Click here to see the demo video of Lenovo K920