Huawei MediaPad M1, the new 8-inch tablet device with 1299 yuan ($208 USD) price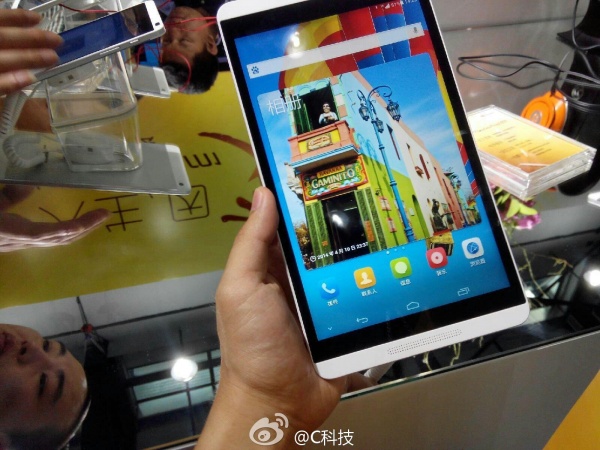 Huawei was held the new conferece at June 12th, 12:00, The copany is release the new tablet device, Huawei MediaPad M1, the device comes in three version, the WiFi version is offers with 1299 yuan ($208 USD), 3G version is offers with 1799 yuan (%289 USD) and 4G version is offers with 1999 yuan ($321 USD) price tag.

The tablet is packs with 8 inch screen size, this MediaPad M1 has been showing at the Mobile World Congress at Barcelona at last February this year.
The new tablet is covers with metal material body, the tablet has rounded corber design and the body is look slimmer since has 7.9mm body thickness and has 329 grams of weight.
The MediaPad M1 tablet is powered by Kirin 1.6GHz quad-core processor, as we mentioned at the begining of this article, the tablet device has 8 inch screen size with 1280 x 800 pixel resolution, sports with 1GB of RAm and 8GB or 16GB of internal storage, support for microSD expansion.
The tablet is also comes with 1 megapixel front facing camera and 5 megapixel rear facing camera, running with Android operating system with Emotion UI 2.0 interface.
The new MediaPad M1 tablet also support for LTE category 4, as the theory can achieve 150 MBPs of Internet speed, powered by 4800 mAh battery capacity that' scapable to playing 8 hour of video playback.