The Opsson S7 hits stores: Costs at least 599 RMB (94.34 USD)
Opsson recently released the newest instalment in the S series, the Oppson S7. Like the S1, the S7 has a trendy design and affordable price.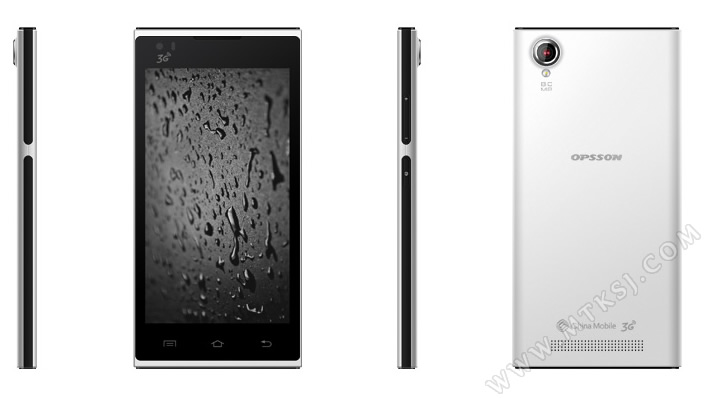 The front side of the Opsson S7 has a very bright and cheerful look. The back looks gentle. It's available in three colors—black, white, and red. The middle frame looks peculiar. The sides are black in all the phones. The S7's measurements are 139.68 x 68.91 x 8.35mm. Unfortunately, the battery supply is low with only 1600mhA.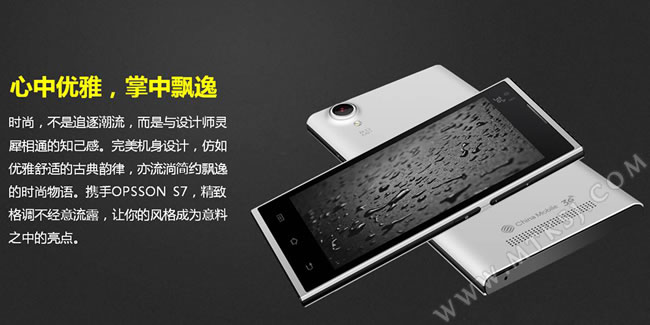 This phone does not have a large display screen. It's only 4.7 inches and is an IPS screen. It has a resolution of 1280 x 720 HD. The specifications are very standard. Its processing chip is the quad-core MT6582 chip with a main frequency of 1.3GHz. It has 1GB RAM and 4GB ROM, and a 2mP/8mP dual camera. Its operating system is the Android 4.2 system and it supports TC-SCDMA/GSM dual-SIM.
The Opsson S7 is available at low-end stores and costs at least 599 RMB.