Alcatel One Touch D820 is exposure with 2K screen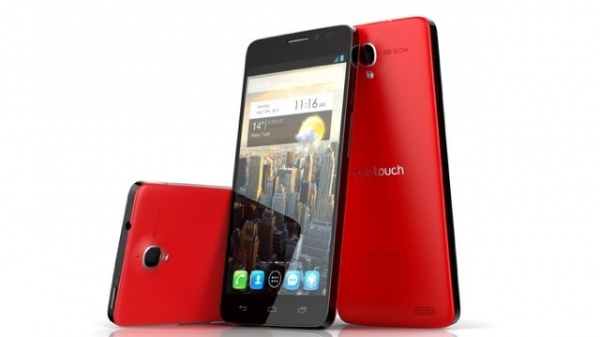 Alcate is now ready to release their new flagship smartphone, Alcatel One Touch D820, the phone is packs with 2560 × 1440 resolution QHD screen.

The 2K screen resolution is now becoming more popular for many smartphone manufacturer, and Alcatel will compete with Vivo, Oppo and LG in the release of QHD screen.
Alcatel One Touch D820 conducted by GFXBench benchmark test, the phones specs has been goes to public. Alcatel One Touch D820 is equipped with Android 4.4 KitKat operating system, equipped with 4.6 inches QHD display with 3GB of RAM and 16GB of internal storage.
The new Alcatel One Touch D820 is exposure woth 2K screen resolution and using the MediaTek MT6595 eight-core processor, using four core of Cortex-A17 chipset and Cortex-A7 architecture, the chipset is support for LTE network that reach 2.2GHz clock-speed.
The phone is also capable to record 4K video and has NFC supports, and comes with 7 megapixel camera.