The upcoming iPhone 6 will has Xenon flash light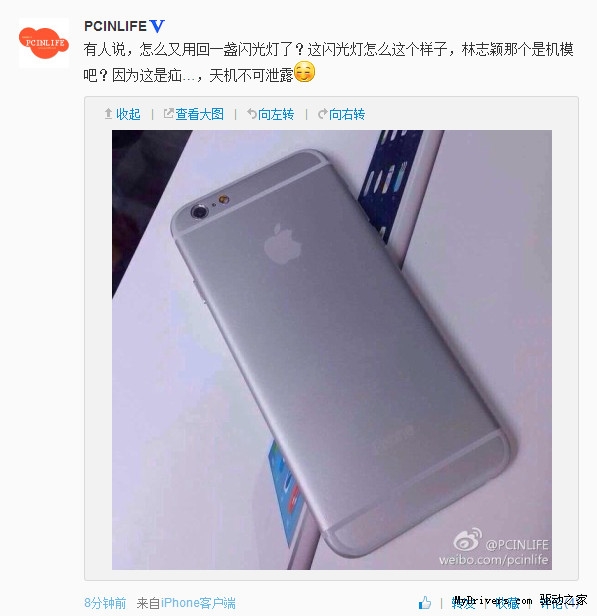 After we're feel slousy to Jimmy Lin since he has got the new iPhone 6 device, there is some news which lead to controversy since some user is says that the dummy iPhone 6 device but the Apple Hong Kong has give the statement that the Jimmy Lin's device is real.

While for now, we don't want to coveres about Jimmy Lin, but the phone will packs with the Xenon Flash light on the back, that's flash light is different from previous model.
What the Xenon Flash is? A xenon flash produces an extremely intense full-spectrum white light for a very short duration. It consists of a glass tube filled with xenon gas which emits a short and very bright flash of white light when a high voltage is applied. The Xenon Flash is produce more light that the LED flash light.
The presence of a xenon flash on a mobile phone doesn't necessarily mean a more powerful flash performance. The power of the xenon flash is dependent on the size of the condenser used to power it up.
In fact Nokia Lumia 928 is also used xenon flash liggt, this flash is capable to take the picture in the dim environment or in the night shot. So we really have reason to believe that if iPhone 6  packs with Xenon flash, that will be great improved.