The quad-core Soaiy M-706 hits stores: has 1GB RAM and costs 799 RMB(128.17 USD)
Since the release of the iPhone 5S, many companies have released phones that copied its design. One of them is Soaiy's newest phone, the Soaiy M-706.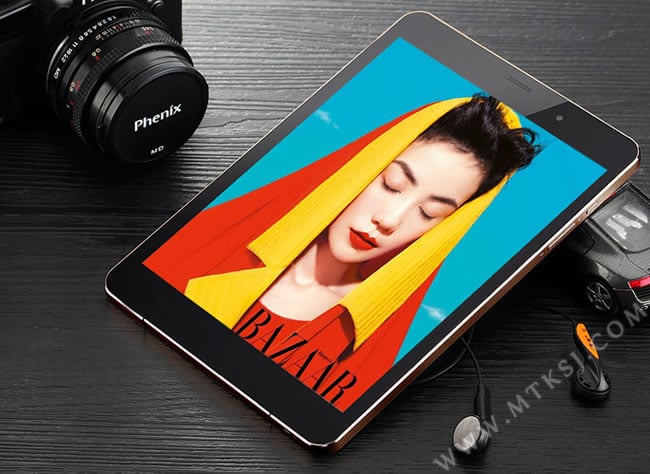 The design of the Soaiy M-706 is very similar to the Aoson M787T which was also influenced by the iPhone 5S's design. It has some golden edges to it and the back is made of aluminum alloy. The top and bottom frames are white. The M-706 has a very thin shape and its measurements are 200.9 x 136.8 x 6.99mm.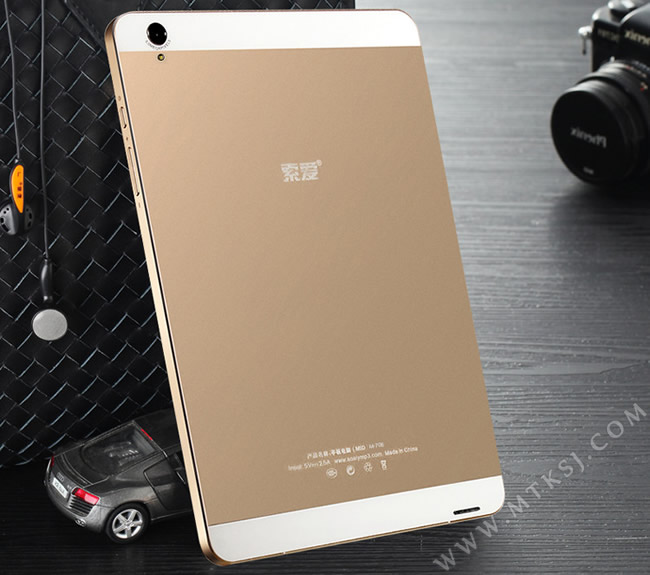 The Soaiy M-706 sports a 7.9-inch IPS display screen with a resolution of 1024 x 768. It supports 10-point touch screen technology and runs on the MT8382 quad-core chipset with a main frequency of 1.3GHz. It also supports WCDMA/GSM internet and has 1GB RAM and 8GB ROM along with a .3mP/5mP dual-camera. It is powered by a 3000mHa battery and runs on the Android 4.22 operating system. It is also WIFI-DISPLAY-supported.
The Soaiy M-706 can be purchased at JD for 799 RMB.