Sony anounces partnership with Xiaomi for its TV range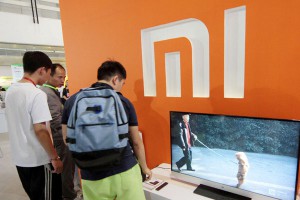 Xiaomi has emerged as one of the biggest and fastest growing company not only in China, but across the world. This fact becomes clear as Sony gave Xiaomi a hand of partnership. As stated by the Ta Kung Pao website located in Hong Kong, the recent partnership of Sony Visual Products and China's Xiaomi Technology will fare well.
Considering Sony's relatively good standing in the Chinese market, and the Chinese market's influence in America, Sony's venture has been a wise and expected step. However, with this endeavour, Sony will now have to differentiate itself from foreign competitors.
Sony, a company oriented in quality and aesthetically pleasing products, is somewhat weak in its development of User Interface (UI). As a result, its venture with UI-familiar and internet entrepreneurial Xiaomi will be a beneficial collaboration.
Sony's recent TV line will be entirely compatible with Xiaomi's smart-TV UI integration that will combine the Sony TV to the Xiaomi Box which has the ability to make an ordinary TVs a Smart TVs. Xiaomi's new box supports the stronger 4K definition.
In addition to Xiaomi, Sony has also joined hands with other Chinese corporations Baidu, Wasu TV and Duomi to offer video and photo content via cloud services as well as content portals for Sony. Sony has shown wisdom with these recent collaborations and is sure to move a step forward from its competitors. Since these smart applications would have cost Sony a huge amount, Sony's joint ventures will help give the company a competitive advantage in the foreign market.
Following Sony's example, American based TV makers are likely to partner with foreign makers in order to increase profits in the near future.
This Sony-Xiaomi partnership will also be beneficial for Xiaomi and we must say that people at Xiaomi know how to move ahead in this business world.