When will Xiaomi enter USA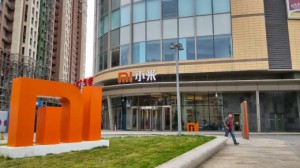 This is common question which is being asked these days. After conquering Samsung and Apple, Xiaomi became the number 1 mobile phone manufacturer in China. It has already made a reputable presence in countries like Taiwan, Singapore, Hong Kong, Malaysia and India. Xiaomi surely wants to enter USA and compete with Apple in their own country. But when is that going to happen is the main question.
Xiaomi CEO Lei Jun said it will start selling its products in Brazil, Russia, Turkey, Mexico and other Asian countries by the end of this year. He further added the company has changed its website from Xiaomi.com to Mi.com which is easy to pronounce, easy to remember and will help them capture the global market.
India is one country where people have shown a great response to the launch of Mi smartphones. We guess that Xiaomi wants to capture the eastern world before entering USA as it has no plans to sell its products in USA in the year 2014 or 2015. Maybe things change and Xiaomi finally launches its smartphones in USA. Let's wait for the official announcement. What do you think will happen if "Apple of china" will enter USA and compete with the "Apple of USA"?