Xiaomi sells 26 million phones in first 6 months of 2014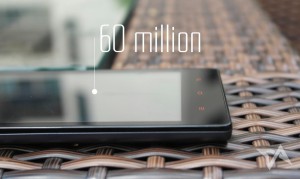 It seems like, Xiaomi, the Giant Chinese Company is selling its phones like hot cakes. It was just 4 years back that Xiaomi came into existence and ever since that day, this company has always been going up and up on the ladder of success.
Talking about the year 2014, Xiaomi has managed to sell 26.1 million phones in just first 6 months. According to the official blog of the company, Xiaomi had sold 11 million phones in the first quarter of 2014 and as the second quarter ended, their sales stood at a whooping figure of 26.1 million. This means that Xiaomi was able to sell 15.1 million phone in the second quarter of 2014.
The targets set by Xiaomi are even bigger for the third and fourth quarter. After seeing this success, CEO of the company, Mr. Lei Jun, at an IT leadership summit said that the company will cross the mark of 60 million sales by the end of this year. It may be noted that earlier the projection was just up to a total of 40 million phone sales for the year 2014.
He further added that Mi phones have not just become a favorite for consumers in China, but they are have been appreciated in all the countries wherever they have been launched.
60 million phones in a year. Let's see if Xiaomi will be able to reach this number. But, in the first six months their performance has been par excellence.