HTC Desire 820 to incorporate 64-bit processor
HTC in it's official Weibo page  has shared couple of images, and it leaks paramount info on next phone.
First image expounds as HTC has been pioneer in most of features that Android phones boasts today, you can have a look at the picture below.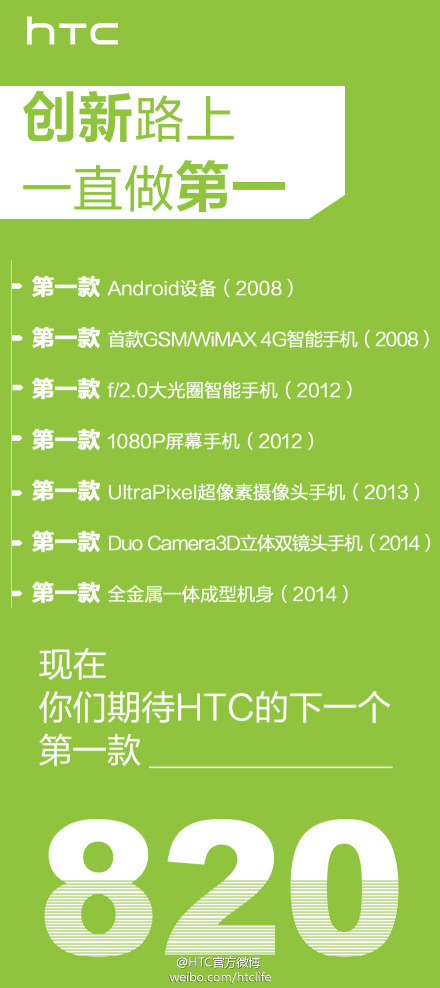 The next picture has some text which says that "world's first octa-core 64-bit phone". So Desire 820 will become the first Android smartphone to feature a 64-bit processor by Qualcomm must be Snapdragon 615 with an octa-core processor and image also show front part which interprets sort of front camera and couples of sensors or speaker holes(not sure)  present.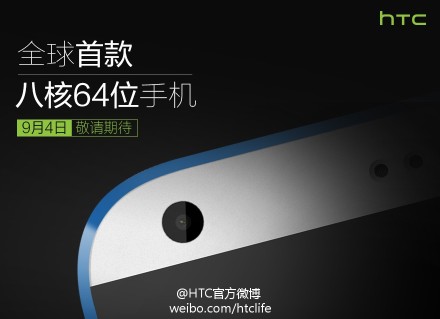 All other details will be revealed this September in IFA event. Let's wait and watch.