Ultra Slim Edge with 2k Screen – Here comes IUNI U3
The much anticipated "best-buy" IUNI U3 is to be released on August 26th. A series of spy photos  are posted on weibo today. Though nodescription was given regarding the photos, we can safely conclude from its design that the product is the new Flagship of IUNI – IUNI U3.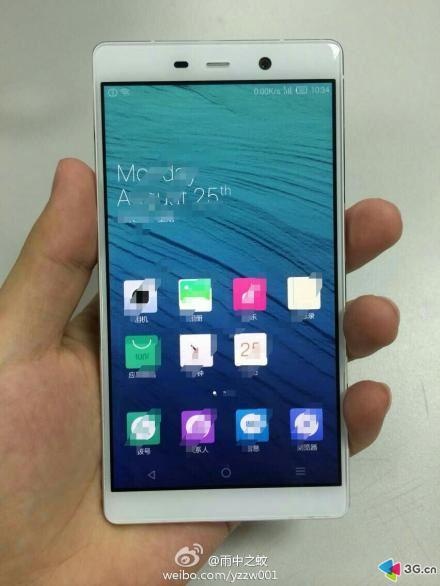 Judging from the leaked photos, the front of IUNI U3 is somewhat similar to the design of Gionee. The sensor and the front camera are on the left and right side of the handset, with the Android L style virtual keys lying on the bottom of the screen. Of course, we will not see Android L OS preinstalled on U3, since no official version of Android L is available at the moment.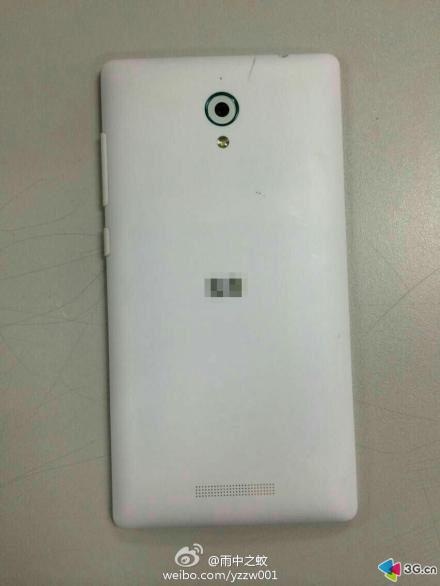 IUNI U3 will replace the all-metal back with the traditional Polycarbonate material. Its arc rim design enhances the feel of the phone. It is worth noticing that U3's rear camera is at the same level with the whole body, with a green circle surrounding the rear camera and a single LED Flash underneath. Looks familiar, huh?
The leaked IUNI U3 is all white, making us to wonder if U3 will cancel its black-and-white design. Anyway, there is little doubt that the first model will be a white U3.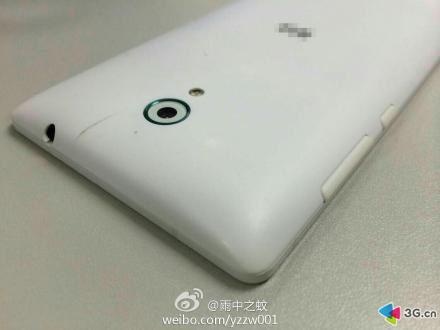 As for the specs, IUNI U3 will be equipped with a 5.5-inch 2560*1440 screen, 2.3 GHz Snapdragon 801AB CPU, 3GB RAM, 32 GB ROM, with no support for external memory card. It features a 400 mega pixels front camera and a 1,200 mega pixels rear camera and support for 4k video shooting. IUNI will be carrying IUNI OS based on Android 4.4.4 and compatible with both TTD-LTE and FDD-LTE.
IUNI U3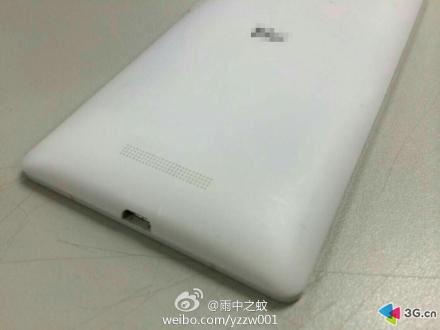 IUNI U3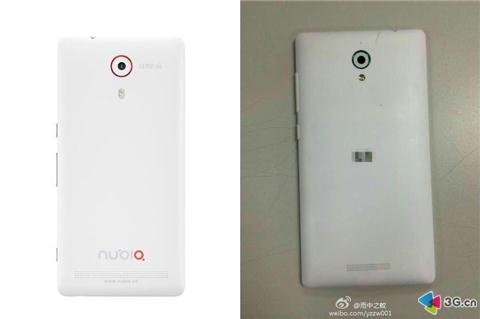 IUNI U3