Xiaomi halts sale of Mi3 for the release of Redmi 1S in India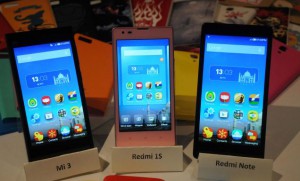 Xiaomi has launched its newbie, Redmi 1S in the Indian market. Xiaomi has a strong desire to capture a great portion of the Indian smartphone market with the Redmi 1S as it a low priced phone with excellent features. The higher officials of the company have adopted a new business strategy for the fulfilment of this dream. The company has decided to temporarily stop the sale of the blockbuster smartphone i.e. Xiaomi Mi 3.
The head of operations of Xiaomi India, Manu Jain, has revealed this on the Tech PP that for coming weeks the company wants to keep their focus on the Redmi 1S. He also commented that the company will not be able to make Mi3 available for the Indian customers for few days. It is very surprising that after such magical and smash hit of Mi3 flash sale at Flipkart.com, the company is taking such decision. This type of revelations could also be anticipated as the inability of the company to fulfil the future stock requirements of Mi 3 in India. People are quite sceptical about the continuation of Mi 3 sale in India as Xiaomi is all set to release its low cost variant Redmi 1S in India.
It is also justified to wait for the final decision of the company before making any perceptions. It might be possible that Xiaomi will keep stick to its words and will continue the sale of Mi3 in India after some time.
Xiaomi will launch Mi4 in India by the year end. So will Mi3 return to India? Nothing can be said as of now. Xiaomi knows how to do business in India and they'll do their best for Indian customers as well as their company profits.