The Koobee S2 has infrared sensor, costs 1399 RMB (227.70 USD)
This year Koobee introduced four new flagship series: the MAX series, M series, H series, and the Star series. Based on the information about the first in the Star series, the S1, this line seems to be targeted at the mid- and low-end markets. The newest phone in the Star series is called the Koobee S2 and will soon be sold in the market for 1399 RMB.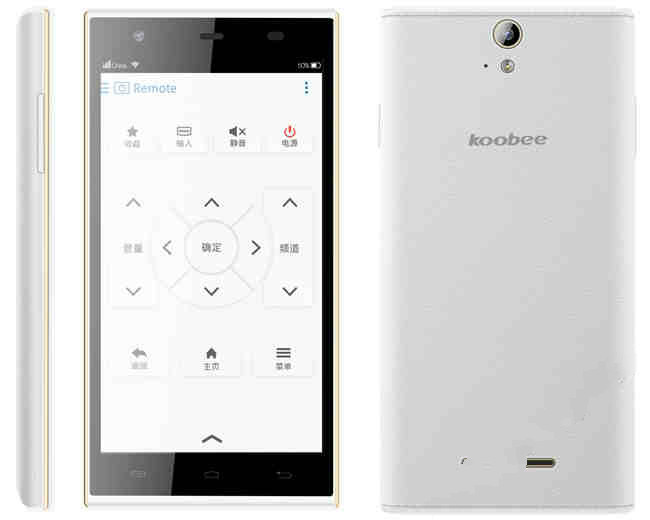 Unlike the S1, the S2 does not use HotKnot technology. Instead, it has an infrared sensor and can serve as an infrared controller that users could use to watch TV or turn on the air conditioning.
The Koobee S2 is shaped like the S1 but its rear case is made of leather giving it a different texture than the S1's. This phone is available in many colors like black, white, blue, and red. Its measurements are 142 x 71.8 x 8.9mm.
A 4G cellphone, the Koobee S2 uses a dual-chip LTE processor (MT6582 + MT6290) that supports TD-LTE (China Mobile 4G), TD-SCDMA and GSM networks. Its other specs are similar to the S1's. It sports a 5-inch qHD display screen and 2mp/8mp camera, has 1GB RAM and 8GB ROM, and is fueled by a 2000mAh battery. Its OS is the Android 4.42-based DIDO OS 4.0. It also supports OTG and an electric compass.