OnePlus plans to enter India with their 64GB One for $415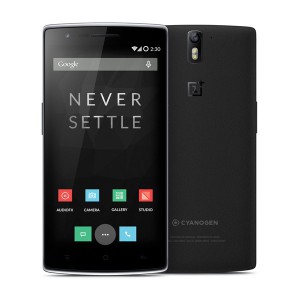 Chinese manufacturer OnePlus is thinking of launching its power packed smartphone 'One' 64 GB in India for INR 25,000. The phone has enviable features like 5.5 inch 1080p display with a 2.5 GHz Qualcomm Snapdragon 801 processor and 3 GB RAM. It also has a 13 MP rear camera and a 5 MP front camera with 4G support. The phone's 64 GB version is currently priced in the USA at $350.
The director of OnePlus global, Carl Pei has said that this decision is due to the high degree of interest shown by Indian customers even though India is not one of the launch markets. He added that Indian customers were buying the products from the official website and used several shipment services to finally receive the phone. He added that the company aims to replicate the global sales model in India and would also think of launching the 16 GB version for a cheaper price. OnePlus is also putting together an 'Indian' team to understand the Indian market and thus boost sales. The company also wishes to strengthen its service base in India before the launch of the phones.
The company currently has an invite-only system for purchasing the phone. In this, existing users can share invites with their friends and new users can request invites from the official website. Thus, customers can either preorder the phone and wait for the product or use their invite to get ahead in the line.
OnePlus offers 'One' in CyanogenMod and Color OS software flavours with the the Color OS variant being sold in China due to its support for Chinese input and customization options.