ZTE unveils 3 new phones at IFA 2014 – Kis 3 Max, Blade Vec 3G and 4G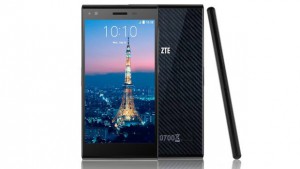 As IFA 2014 is witnessing some great phone launches from big mobile companies across the world, Chinese mobile manufacturer ZTE also came up with 3 new phones.
ZTE, which has already made its mark in the mobile industry, launched 3 new phones at the IFA 2014, Berlin. It launched 2 news phones for its Blade series, namely Blade Vec 3G and Blade Vec 4G. Both these phones have a 5-inch screen with a resolution of 720p.
Blade Vec 4G runs on an Android 4.4 Snapdragon 400 processor and has 1GB RAM. It has been priced at €230 and has already been launched in international market which includes countries like – Turkey, France, Romania, Slovakia, Belgium, Norway and Sweden.
ZTE Blade Vec 3G has a 1.3GHz quad-core processor with 1GB RAM. However, this phones styles a 5 Megapixel front camera for clicking selfies, which is better than its 4G version. Blade Vec 3G has been priced at €180.
ZTE Kis 3 Max is a budget phone which runs on an Android Kitkat 4.4.2 and 1.3 GHz dual-core processor. It has a basic 5MP rear camera and 2MP front camera. This phone will soon be available in the UK, Germany, Greece and Bulgaria at a price of just €100.