Lenovo to soon launch its smartphones in 10 European countries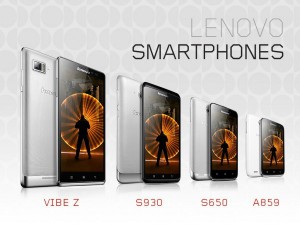 Lenovo is looking forward to expand its global presence by launching its smartphones in 10 different countries of Europe. If we talk about Lenovo in Europe, then it is already selling its smartphones in two countries which are Czech Republic and Romania.
According to the expansion plans of Lenovo, it would launch its handsets in other European countries in 2 phases. Phase 1 includes countries of Bulgaria, Hungary, Slovakia, Greece and Turkey. Lenovo is expecting to start selling their phone in these countries by the end of September or by the start of October 2014. A launch date has not yet been confirmed. In the second phase, Lenovo will cover Poland, Croatia and Slovenia where it plans to roll out its phones by November or December 2014.
Ivan Bozev, Lenovo's regional general manager (South-East Europe) said that the company's goal is to acquire a minimum of five percent mobile market share in a period of six months. And by the end of 1 year, Lenovo is confidently eyeing a double digit figure in terms of market share. The company has already partnered with retails and telecommunication giants in these countries to sell their phones.
Lenovo sees the European continent as a good market for their phones. Let's see what response Lenovo will get, when it launches its phones in these European countries.