Huawei recruiting engineers for its upcoming European R&D centre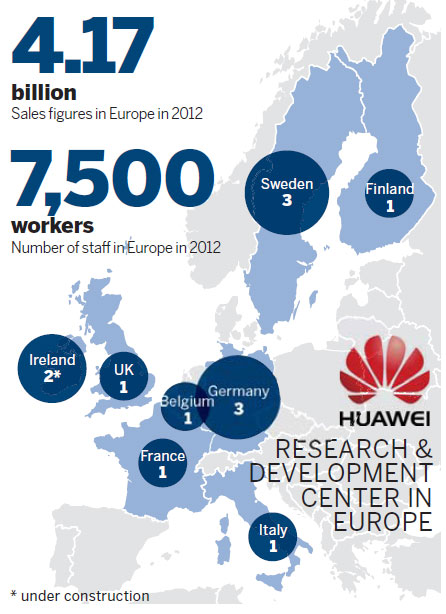 Huawei is one of the leading technological companies from China. The company has shown its immense potential to the world by its modern and technological products. The China based company Huawei has been destined as a safety risk in the US and Australia. Now, the Chinese giant is conducting a recruitment drive in European countries for its research and development division. This news of European recruitment drive has been revealed by the President, French subordinate of the Huawei.
Francois Quentin has told the media that the company is planning to double the workforce in the research and development in the coming two to three years. Currently there are around 800 people working in the research and development division of the Huawei in Europe. France will be the major focus for the recruitment of new staff. Around 200 people will be employed as new staff members. Designers and applied mathematicians will also be the part of this new staff of Huawei. The company has 17 research and development centres in around eight countries of Europe. Germany, Italy and Finland have the research sites of Huawei. The company is supposed to take up 13,000 people by 2017.
Two months back, International Data Corp, has ranked this Chinese giant at number three position in the race of smartphone makers in the world by sales. Samsung of South Korea and USA based Apple were the only names ahead of Huawei.
US and Australia have considered the company as a risk to their security because of the alleged somewhat close links of Huawei to the government of China. But the company completely denies allegations of any such involvements.