Some smartphone brands will disappear soon, says Huawei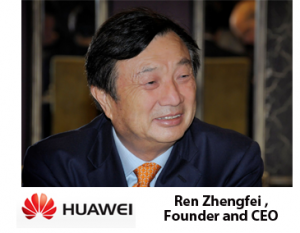 One of the higher officials from the China's one of the biggest companies Huawei said that soon many of the smartphone companies are going to crash and burn. Shao Yang, head of marketing for the consumer business group at this China based giant, Huawei consolidation is unavoidable. The company is trying hard to bypass the global leaders like Apple and Samsung in the international smartphone market. In his interaction he said that the coming two years are very crucial for all the key players in the smartphone market.
The major share of the global market is with South Korea based Samsung and USA based Apple. They have a combined market share of above 37 per cent according to Q2 calendar. Huawei is the third largest company in the smartphone market. During the last quarter, the sale was doubled and reaching the 6.9 per cent share and exceeds the sales of Lenovo (5.4 per cent) and LG (4.9 per cent).
Shao has also mentioned that if the research and development of companies is not strong enough then they cannot produce innovative and high quality products. He also expressed his point of view on the current staus of the smartphone market by saying that there will be only two or three real players in this game in the future. Now the Huawei is keeping its eye on the number one position in the global market.
Shao said that South Korean Company Samsung has the "best" hardware with them and Apple got the "best" technology in software domain, but Huawei will reach the top because of its "best" connectivity.