Vivo to release sapphire screen version of "King of Karaoke" X5 for 2998 RMB (488.37 USD)
Today, Vivo announced in its Weibo account that it will release a sapphire-screen version of the "King of Karaoke," the Vivo X5. Pre-orders may start a few days from now and a limited number of devices will be sold only. It will not be expensive and cost only 2998 RMB.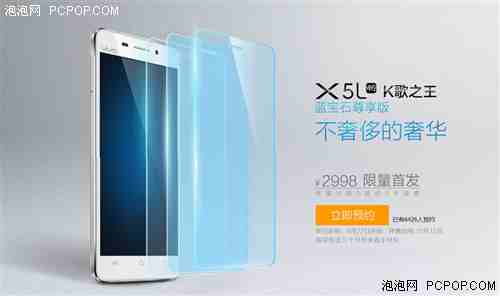 The regular only costs 2498 RMB, so adding a sapphire screen has result in making it about 500 RMB more expensive. This is much better than the Huawei P7 sapphire-screen version (4688 RMB/763.67 USD) which is almost twice as expensive as the original.
The Vivo X5 sapphire version goes on sale on October 15.