Meizu responded that leaks about Meizu MX4 pro are all fake!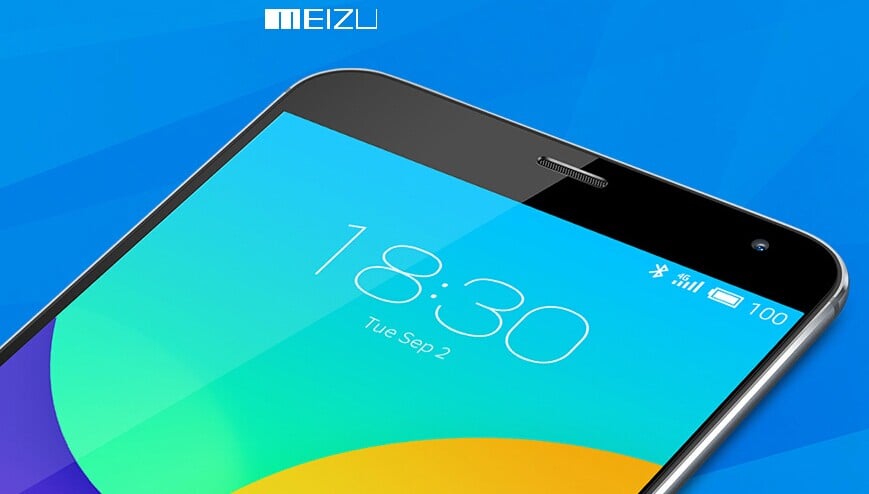 Recently, there are some rumors from the Internet, said that Meizu MX4 Pro would featuring a 5.4-inch 2560×1536 resolution display, with Samsung's Exynos 5430 Processor, 13MP front-facing camera and 20MP rear camera, Hi Fi sound effects, finger scanner embedded in rectangle home button. The smartphone may cost 2,499 CNY (about $408) in China, will be launched on October 28th.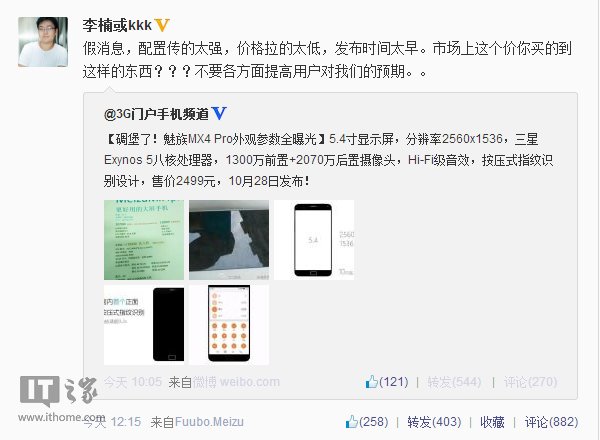 But in this afternoon, Linan, the senior VP of Meizu, pointed out that they are all fake news on his Weibo. He said that the release time is too early for MX4 Pro, customers cannot even buy a smartphone in market with higher specs and low price. Actually, we don't want our customers put too more expectations in every aspects for MX4 Pro. He didn't give any specific details for its specification, price and release time. However, we could predict that MX4 Pro may be with a 1920 x 1152 resolution display, it probably has a front facing camera lower than 13MP, the price maybe a little bit higher than 2,499 CNY (about $408). It's been reported that MX4 Pro would be launched in the end of October or the early of November, but according to Linan, October 28th is too early for the launch of MX4 Pro, then it would be released in November.