Vivo's Funtouch OS 2.0 is the lightest Android 4.4 OS in history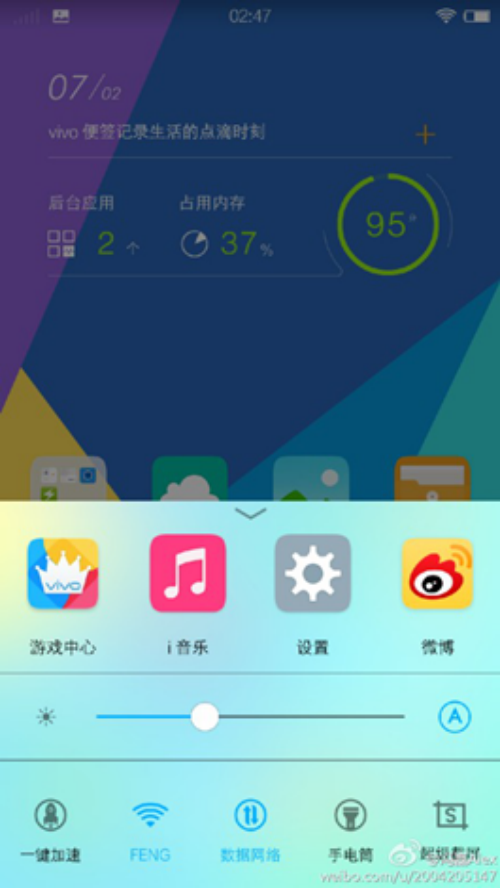 Closed beta testing for the Funtouch OS 2.0 started early this month and recently, screenshots of it have been released online. We can expect more information to be released as its release date comes closer.
Reportedly, to offer users a better experience, Vivo did a massive overhaul of its Funtouch OS and decreased the bulk of the OS and also added finer details to it, making it lighter, faster, and simpler. As an interactive OS, it is easy to use and is very safe. At a glance, it looks like the Funtouch OS 2.0 further strengthened the popular flat design for operating systems.
Weibo also posted snapshots of the open version of the Funtouch OS 2.0. Looking at the snapshots, I noticed several things. First, this upgrade is based on the Android 4.4.2. Second, it can support powerful screens like that of the Vivo Y27. Lastly, Vivo has redesigned the short-cut interface as well as the tabs.