Teclast to lower European price of Teclast X80h from 150 EUR (186.58 USD) to 118 EUR (146.77 USD)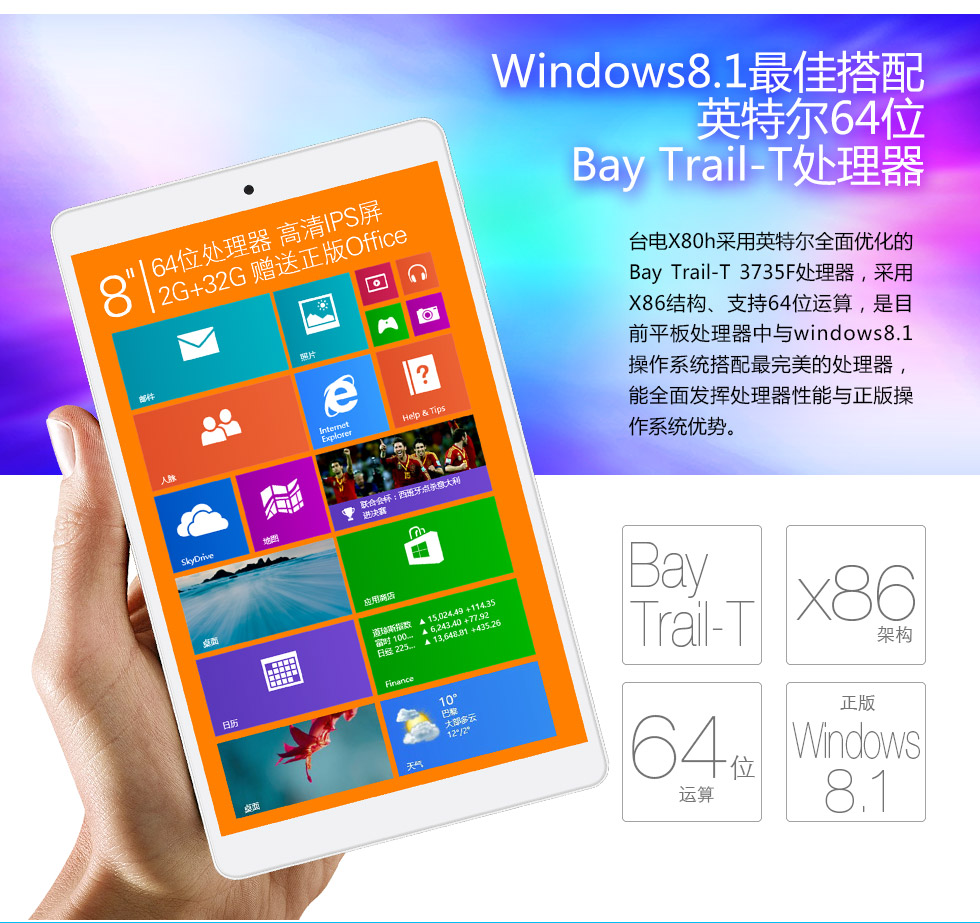 This Sunday, Chinese tablet company, Teclast, will lower the price of its Teclast X80h tablet from 150 EUR to 118 EUR. This device is known for running the Windows 8.1 operating system and its already competitive price.
The Teclast X80h is known for its great hardware. It has a 7.9-inch 1280 x 800 display screen. It uses the quad-corr Intel Atom Z3735F processor (1.3GHz) and has 2GB RAM DDR3L and 32GB ROM which can be expanded with a micro SD card. It weighs 367 grams and has a thickness of 7.9mm. It also has two HDMI cameras. As we have said earlier, it runs the Windows 8.1 operating system.