Vivo X5 Max vs. Vivo X5 screen comparison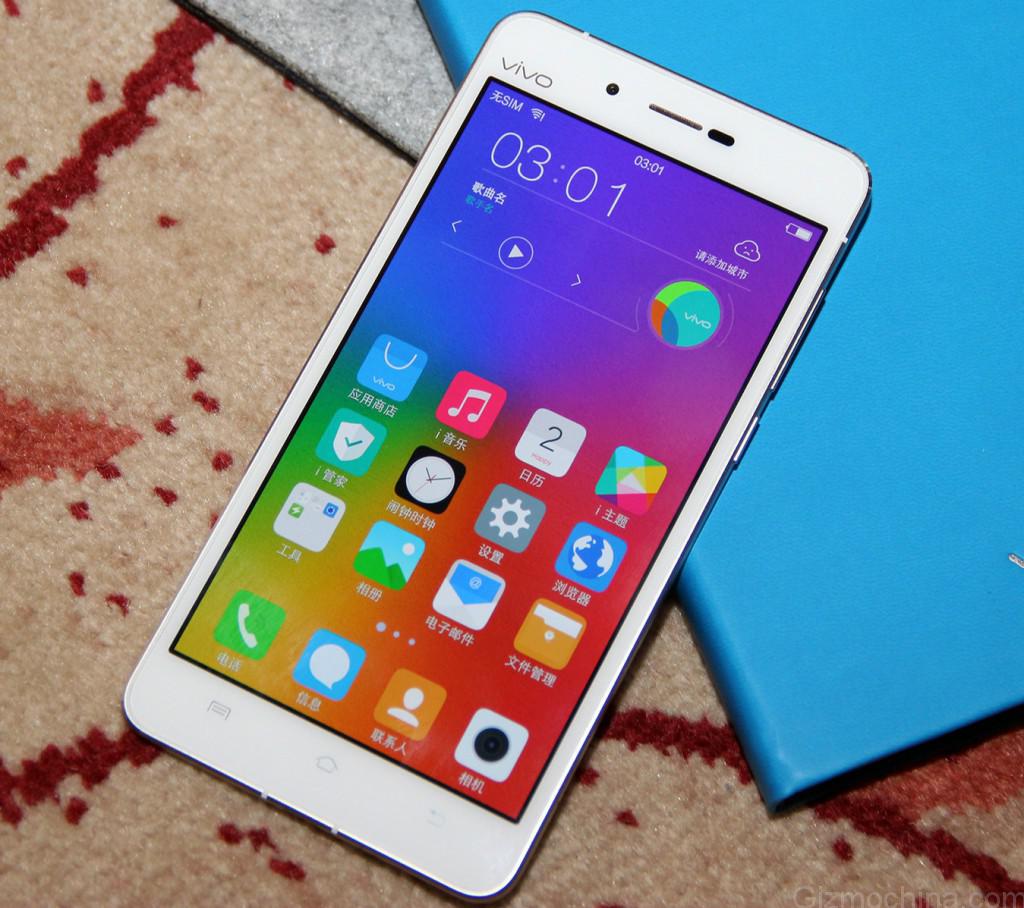 It has been quite a week for Vivo. Two days ago, they launched the world's thinnest cell phone, the Vivo X5 Max which is only 4.75mm thick.
This phone sports some pretty interesting specifications. First, its CPU chip is the 1.7GHz 64-bit Qualcomm Snapdragon 615 octa-core processor. As for memory, it has 2GB RAM and 16GB ROM which can be increased to 128GB using a memory card like a TF card. This is also a dual-SIM 4G smart phone. It sports a 5mp front-facing camera and 13mp rear-facing camera with the Sony IMX214. Music enthusiasts may also be pleased to learn that it has all kinds of karaoke-related features. Its audio chip is the Yamaha YSS-205X and it supports Hi-Fi 2.0. Its operating system is the Android 4.4.4-based Funtouch OS 2.0. The Vivo X5 Max goes on sale on December 22 for 2998 RMB (485.64 USD).
Having said all that, let us now focus on the Vivo X5 Max's display screen. How does its 5.5-inch 1080p display screen compare with the Vivo X5's 5-inch 720p display screen. Both of them are not considered flagship phones but the X5 Max's specs are what you can expect from flagship phones.
Furthermore, to make the X5 Max as thin as possible, Vivo decided to use a Super Amoled screen. Not only is it thinner but the colors and resolution are much better than the regular LCD cell phone screen. Compare the way the colors come out in both phones in these pictures.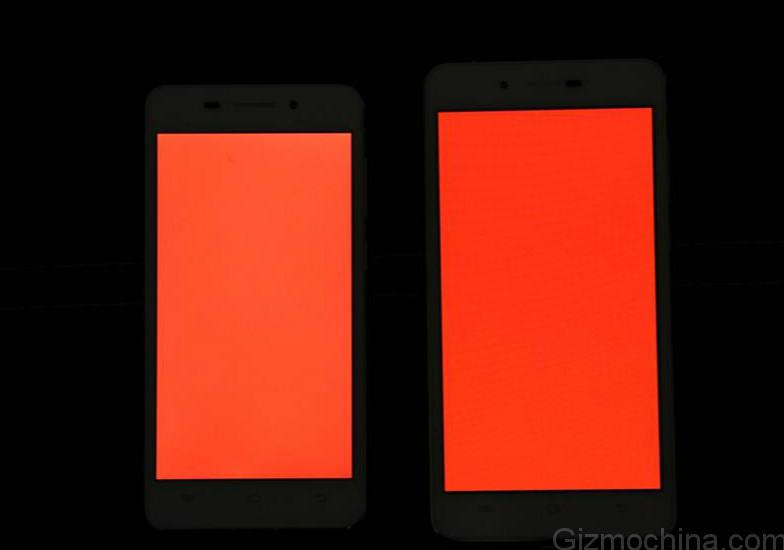 Left: Vivo X5, Right: Vivo X5 Max
As you can see, because of its use of a Super Amoled display screen, the colors in the Vivo X5 Max's screen come out much better than in the Vivo X5.
Here are some other photos:
The smart phone on the left in the three pictures above is the Vivo X5, while the one on the right is the Vivo X5 Max.
[socialpoll id="2237160″]