Aiwatch is a $65 Apple Watch clone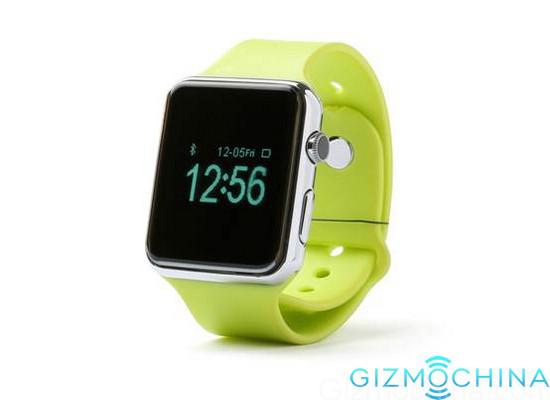 In the past few years, we have seen almost every Apple device being cloned by Chinese manufacturers. Today, we have yet another Apple clone, the Aiwatch. This particular smartwatch is a clone of the yet to be released Apple Watch. Although Apple officially announced its first watch a few months back, the company has still not released the device. The device is expected to be available only around March next year that too at a very expensive price tag (more than $250). So, people who don't want to wait that long or spend as much as $250 on a new smartwatch can take a look at this new smartwatch which sells for less than $70.
Design wise, it almost the same as the Apple Watch. However, the Aiwatch features a smaller screen, a 0.95 inch 94 x 64 dot resolution display, as compared to the expected 1.5 inch screen on the Apple Watch. It comes with a titanium alloy finish in four different colors – silver, black, golden, champagne gold and has three different band color options –  blue, green and black. Unfortunately, the strap is non-removable, so you'll probably be better off picking out the right color for the strap as you can't change them.
Aiwatch has a number of health related functions like a pedometer which can calculate the calories burned or the steps and distance walked. Further, it can keep a track of your sleep cycle to ensure quality sleep with intelligent vibration reminders. You also get a heart rate monitor on the device. Although it lacks an in-built camera, the Aiwatch can control your paired smartphone's camera to click pictures remotely. You can focus the camera automatically by clicking the large button on the side. It also features a tracker/ anti-theft option which an track down your phone if you have lost it.
At present, the Aiwatch features 7 languages including Chinese, Thai, English, and French. The battery life is also decent, thanks to the 180mAh capacity battery which provides 2-3 days of run time or 7 days of standby time.
Aiwatch is currently available for sale at just 399Yuan ($65). Head over to their official website for more information.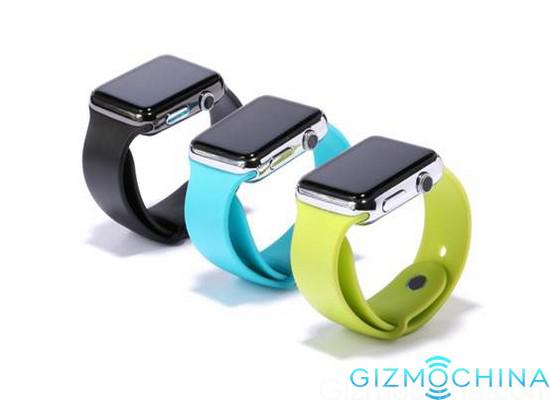 [
Source
]