No Plans for Huawei Windows Phone says exec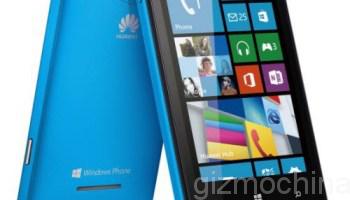 Earlier this month, we saw Huawei's device roadmap for 2015. However, in the list, there were no Windows smartphones. Finally today, Huawei's Chief Marketing Officer, Shao Yang confirmed that Huawei has no plans for a Windows 10 device.
So, users who would have liked to see a Huawei Windows 10 device will definitely be disappointed with this news.The main reason for not developing a Windows Phone device is the lack of customization options.
According to Shao Yang, Microsoft's OS doesn't allow a lot of changes to its UI which makes it hard to differentiate between any two phones running the platform. They all look similar and there's no way to make Huawei's Windows phone devices unique. As a result, the company decided not to release a Windows 10 smartphone this year.
However, he did say that the company may look into developing a Windows tablet. Surface has been quite popular in US and a device like that from Huawei too could give a chance for the company to make a mark in the tablet industry. But he added that if the company does release a W10 device, it would most probably run dual OS, running W10 and Android platform together.
Yang didn't give a time frame of such a possibility, but if Huawei develops such a device, expect a launch only by the year end or maybe even next year.