Xiaomi to unveil a fashionable product targeted at women on March 31?
Yesterday we reported that Xiaomi will celebrate its fifth anniversary on March 31 this year by releasing some exciting products. While there are a number of possible products that could be revealed on that day, Xiaomi's co-founder Lin Bin may have given us a clue about one of the upcoming announcements.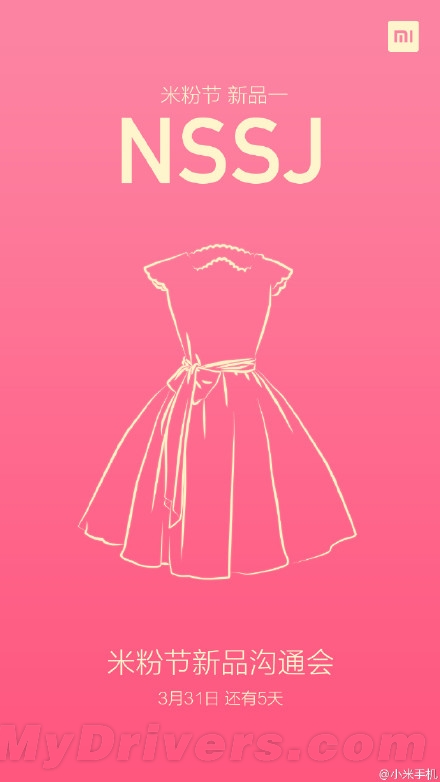 Xiaomi's official account on Weibo released an interesting teaser image recently. The picture had a dress with a bow along with the words 'NSSJ' on top. From the color used in the image as well as the dress displayed, it looks like Xiaomi will announce something related to women on its fifth anniversary. However, we still have to find out the meaning of the word 'NSSJ'.
While this particular image doesn't really tell us about the upcoming product, Lin Bin's post on Weibo yesterday shed some light on what to expect at the celebration event.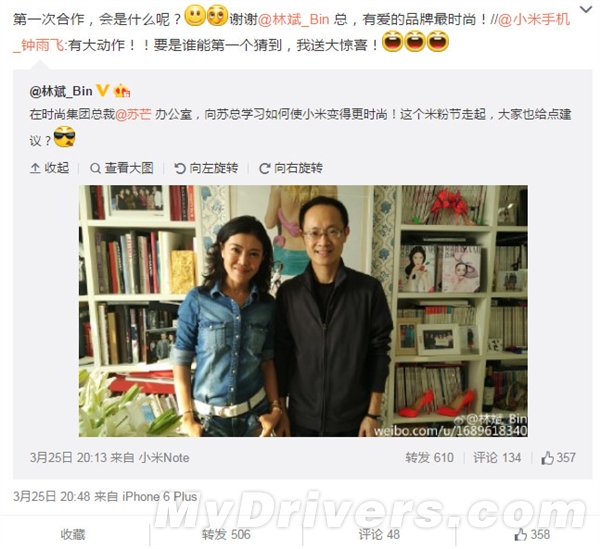 In an official blog post, Lin Bin said that Xiaomi is trying to become more fashionable. Later, the president of somans Fashion Group responded to the post by saying that 'this was the first such collaboration between the two companies'.
So, it looks like Xiaomi is partnering up with this fashion group to release a new product. However, even though we know that it will be targeted at women and will be fashionable, we still have no idea about the nature of the product. Will it be a new range itself or will it be a special edition of one of the existing products?
Thankfully, we don't have to wait too long to find out what the company has in store for its female fans as March 31 is just five days away. And given that Xiaomi is so popular in China, we can expect some more information via Weibo in coming days.