OnePlus' OxygenOS Weather App Released
Once the OnePlus started creating their One flagship device, they teamed up with the Cyanogen team that made the custom mod, which was designed specifically for the device. However, depending on other companies sometimes may be risky (e.g. Cyanogen's and Micromax's deal in India that sealed exclusivity rights for Indian tech giant that the Cyanogen's mod would be only used on their devices). Thus, the OnePlus team decided to create their own software to follow "the one who makes a great hardware, must produce a great software".
Despite the media coverage regarding the upcoming scheduled release of OnePlus' proprietary ROM, which is called Oxygen OS (in China it is Hydrogen OS) it does not seem that it will be released very soon. That is because it was delayed to due to some implementation issues and for now the release date is unknown.
Despite the delay of full ROM release, company's weather app seems to be ready for download, which makes it the first app of OnePlus' proprietary implementation of Android.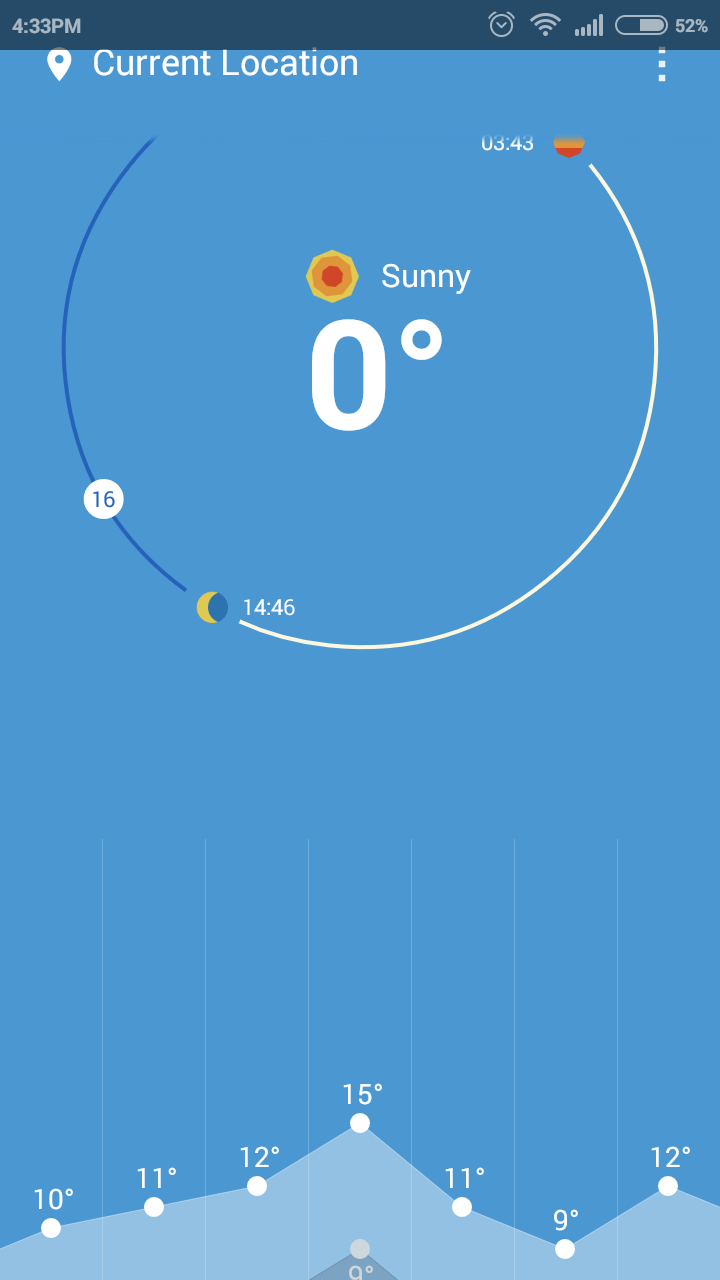 The app seems to be quite rich in colours. However, the company seems to have abandoned the classic approach to the app design and rather implements more abstract elements with diagram features.
According to the official statement, the app is designed to work only on the Android 4.3 or newer versions. The current weather scenarios include sunny, cloudy, cloudy, rain and snow, the other will continue to update the weather scene in the new version.
In addition to this, some reports claim that there were some problems like users couldn't select a city and the app also crashed one or two times. It seems that the app is released, but still has some bugs, but it may be fixed with the software updates.
Finally, the whole OxygenOS ROM is said to be released officially in May or June. However, it is said that it will still be in beta version. It seems that OnePlus were too optimistic about how quick they can make their own ROM. Still, for a company that it is still a young startup, it is quite impressive.
You can download the Weather app by checking out the link below:
http://cheers.oneplus.cn/weather/