Pink Xiaomi Mi Note Ladies Edition announced for 2499 Yuan
Xiaomi is consistently trying to expand its market share. The latest attempt from the company is with the announcement of the Pink Xiaomi Mi Note ladies edition. Like its name suggests, this particular phone is released to please the company's female fans in China.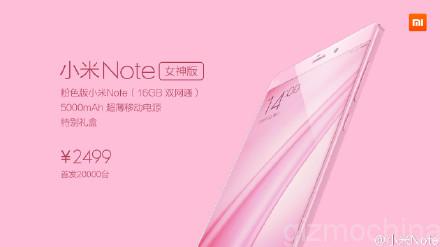 The company had earlier teased this product with the letters 'NSSJ' in a pink shade. We guessed that this could be a new women oriented product and we were right indeed.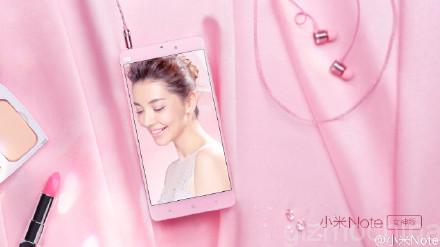 The only major difference between the Xiaomi Mi Note Ladies Edition and regular edition is the pink colored body. Other than that, the hardware remains the same.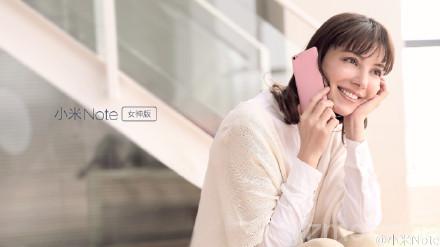 However, the price for this 16GB Ladies Edition has been increased to 2499 Yuan. The price has been bumped up mainly because the phone comes in a beautiful pink colored gift box with a 5200 mAh battery.
Also, there will just 20,000 units of the Xiaomi Mi Note Ladies Edition manufactured and made available for sale. All the units will go on sale on April 8th for 2499 Yuan.
So, what do you think about the Xiaomi Mi Note Ladies Edition?