Xiaomi Mi5 Specs Leaked! A Huge improvement!
Once the Xiaomi Mi4 was launched some of the users were happy about it, but some of them not. It was that the company changed the design (made it more iPhoneish to get more recognition), but the specs did not have a huge bump. It seems that Xiaomi is not repeating the same mistake again as the rumours suggest that the Mi5 will have some bleeding edge specs.
One of the Chinese tech bloggers shared some info about the upcoming device on the popular Chinese social network Weibo.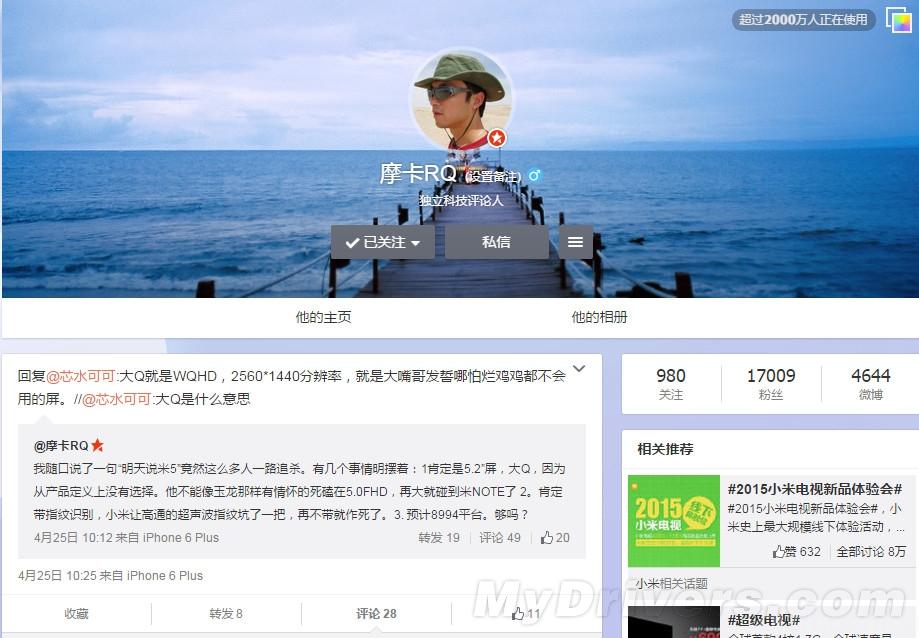 Specifically, the new Xiaomi Mi5 is said to have a 5.2 inches screen, it will be  equipped with the Snapdragon 810 chip and have an embedded finger print scanner. What is more, other part of the specs is said to be no slouch either. That includes 4GB of RAM, 16MP camera with OIS, at least 3000mAh capacity battery and so on.
Although many Chinese smartphone makers usually make larger screen devices, Xiaomi should stick with the 5.2 inch screen as they want to differentiate it from the Mi Note devices lineup.
It seems that we are yet to see another amazing device from the Apple of China (like this name or not). All of these rumoured specs sound possible as we have already seen Mi Note Pro. Also, we expect to see a premium build and design. Finally, there is one question that keeps us wondering is the price. Will the Xiaomi stick to the super cheap devices strategy or make it more expensive?