Xiaomi's Product Roadmap for 2015 leaked, reveals four new devices including Xiaomi Mi5
Xiaomi has been busy this year, with new product lineups and partnerships. Just yesterday, the company officially released the top-end Xiaomi Mi Note Pro flagship. However, the company had already revealed the device back in January, which meant that the Mi Note Pro launch was not exactly a new release.
But it looks like the company has four new handsets for release in the second half of 2015. A leaked product roadmap reveals some of the specs as well as release schedule of the four handsets.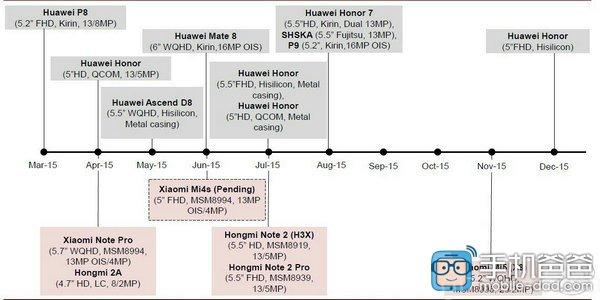 The Xiaomi Mi5 and Xiaomi Redmi Note 2 launches were expected later this year. But what comes as a surprise is the Xiaomi Redmi Note 2 Pro and the Xiaomi Mi4S launches. Yes, it looks like the company will first release the Mi4S in June and then, later launch the Mi5 in November.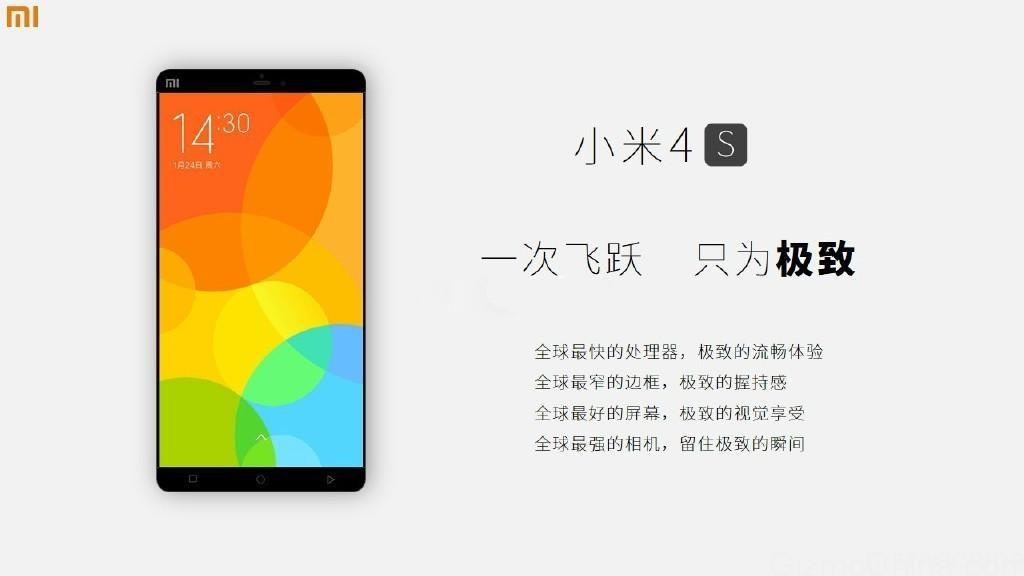 The leak also shows off some of the specs of the device. So, the Xiaomi Mi4S which will launch in June is expected to come with the new Qualcomm Snapdragon 810 MSM8994 processor with a 5-inch full HD 1080p display, 13MP OIS camera and a 4MP Ultrapixel front facing camera.
A month later, i.e. in July, the company will reportedly launch the Xiaomi Redmi Note 2 and the Xiaomi Redmi Note 2 Pro versions. The Redmi Note 2 Pro will feature a full HD 5.5-inch display with MSM8939 processor (snapdragon 615). On the other hand, the regular Redmi Note 2 version will feature a 5.5-inch HD display just like the current generation Redmi Note and MSM8919 (Snapdragon 410 chipset). Both will feature 13MP and 5MP camera units on the rear and the front respectively.
As for the Xiaomi Mi5, the phone is expected to debut in November this year with the new Snapdragon 820 chipset. It is said the the Mi5 will feature a 5.2-inch display with WQHD display and a 20.2MP rear camera.
While this news will definitely excite a lot of Xiaomi fans around the world, remember that the leak comes via Weibo and we are not sure whether its 100% true. So, like always, we advise you to take this news with a pinch of salt.
It is also worth noting that above the Xiaomi leak, you can also see the product roadmap for Huawei's smartphones including Ascend D8, Mate 8 and the Honor 7 which was leaked a few days before.