Meizu M2 Note Live Picture Leaks!
Earlier today Meizu confirmed that they will have a new product launch event on June 2nd, which will be held in China. Also, it is now clear that there will be at least one new smartphone launch and it would be a successor to the affordable Note series (M2 Note or M1 Note 2, whatever the company decides to name it).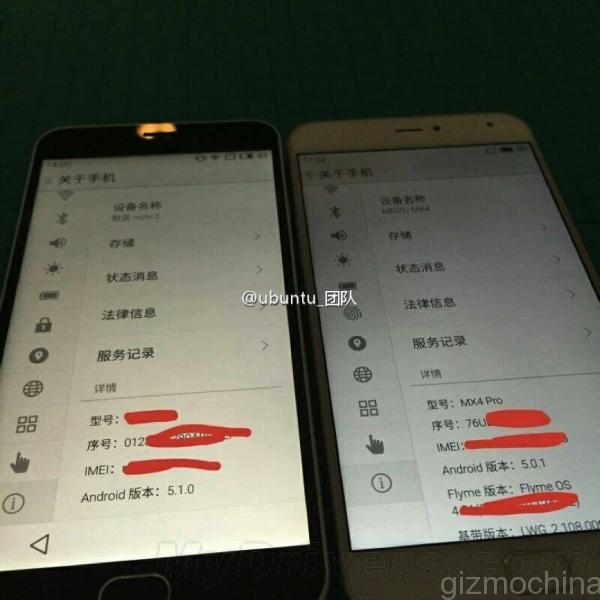 It turns out that the Meizu M2 Note is up and running and it has been pictured next to the MX4 Pro. This leak comes from the Chinese social network Weibo's user @ubuntu.
We can clearly see that the device is similar to the MX4 Pro in terms of overall size. However, the home button seems to be redesigned and this time around it has an oval shape. We already know that the Meizu M2 Note will not have a fingerprint sensor as it was just confirmed by one of the executives. Still, there is one more proof the upcoming device will not carry this technology.
What is more, the translation from the Chinese language confirms that there is no fingerprint security option in the settings menu. On the other hand, the new device will come with the newest version of Flyme OS based on Android 5.1 Lolipop out of the box.
Meizu may not keep up with the current trend of fingerprint sensors in midrange Chinese smartphones, but we still expect the heck of the device for a bargain price. We have just a few weeks left to find out whether it is worth your attention or not.