MSTAR S700 Scores Well Above 45K on AnTuTu
MSTAR S700 recently went on sale on a number of leading e-commerce websites. Initially the device was available for purchase for as low as $139, which was a steal price. However, now you can buy the device for $169, which is still a great price considering the specs on the device.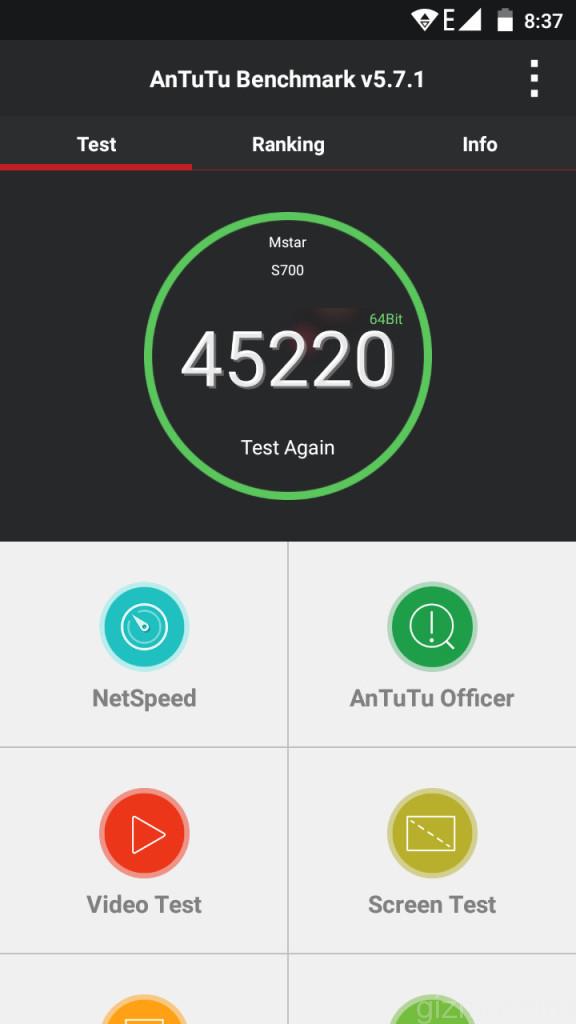 The MSTAR S700 is powered by the octa-core 64-bit MT6752 processor which is known to perform well. As a result, it wasn't a surprise when we found that the phone scored well over 45K on AnTuTu. To be precise, the S700 got 45220 which is much greater than the Snapdragon powered OnePlus One and even other high-end flagships like Mate 7. Clearly, the new processor manages to outrank many great Snapdragon powered flagships.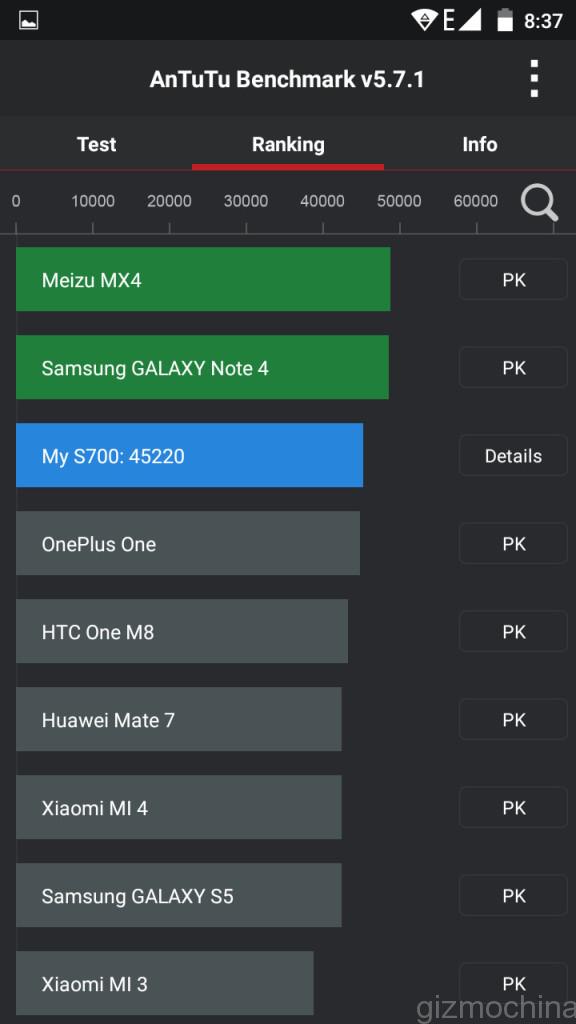 Other specs include 2GB RAM and 16GB of internal storage. There is 13MP camera at the back along with 5MP front shooter. A 5.5-inch 720p display lies on the front. As for the battery, the phone will come with a large 3000mAh capacity battery pack, enough for a day's usage. Finally, a rear placed fingerprint sensor and a Android 5.0 makes this phone one of the best value for money devices in the market right now.