Doogee Nova Y100X Is Coming Soon With 1mm Bezels and Rear Volume Keys
We have heard about three new devices from Doogee in the past few days. Out of which the Doogee Valencia2 Y100 Pro is already available for sale for $119. Now, we have received news about yet another Doogee device called as the Doogee Nova Y100X.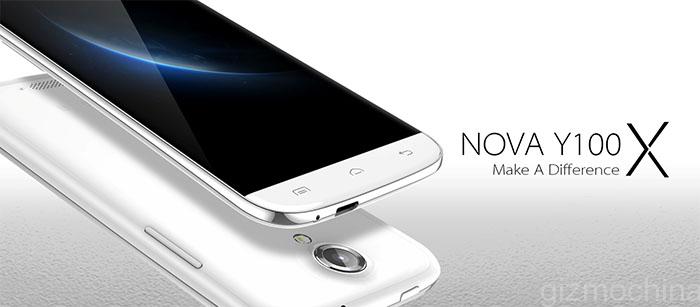 The phone seems to be a lower mid-range offering, but the company is trying to attract customers with its unique design. The Doogee Nova Y100X comes with a rear placed volume button, which means the sides are totally clean. The power button lies on top of the phone, which although isn't the most comfortable placement, its good enough because of the phone's compact form factor.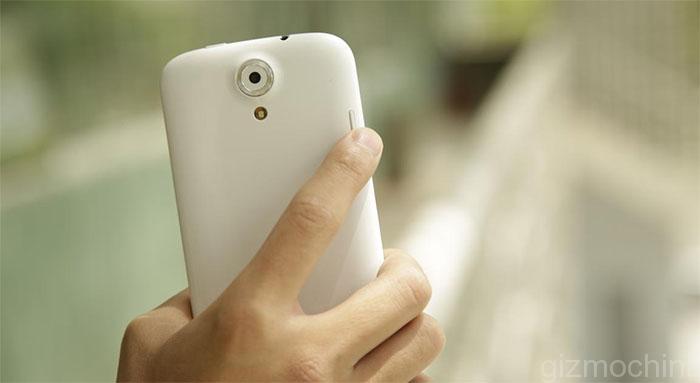 As you can see in the picture, the rear placed volume keys are not like the LG G2, instead its on the right hand side. There's seems to be some ergonomics involved in this placement decision, since from the image, you would be able to control those keys with ease even when you are holding the device with one hand.
The body seems to be quite thin with a slight curve, which should once again provide a nice grip. It is also said that the back will be coated with a special anti-fingerprint oil, to avoid any stains or scratches at the back.
As for the front, the phone will feature slim 1mm bezels. Further, the touch panel will be electroplated with black ink to create a bezelless effect. As a result, the touch panel and the borders will integrate smoothly, which will give a bezelless look when the phone is locked.
We are still not clear about the specs, but the Doogee Nova Y100X will sport a 5-inch 720p IPS OGS display with 2.5D Glass and Corning Gorilla Glass. The phone will be available in black and white colors sometime in June. Other details will be revealed in the coming days.
The Nova Y100X definitely looks like an interesting offering. The design seems to be its selling point, and we hope the company prices it aggressively like its recent models.
Buy DOOGEE Y100X from gearbest with coupon:Y100XGB to get $10 off!click here