Umi Iron Unboxing and First Impressions
You may have heard of Umi – a small Chinese manufacturer that has not been in the industry for years but it has been known for good understanding how to design the phones. Firstly, the company attracted a lot of attention with its Zero model, which spotted some premium materials and decent specs at affordable price. Since that it has become clear that Umi will try to stay in the competition with a nicely designed handsets and thus lure some consumers. Their newest model Iron is no exception. Let's take a look what we've got.
UNBOXING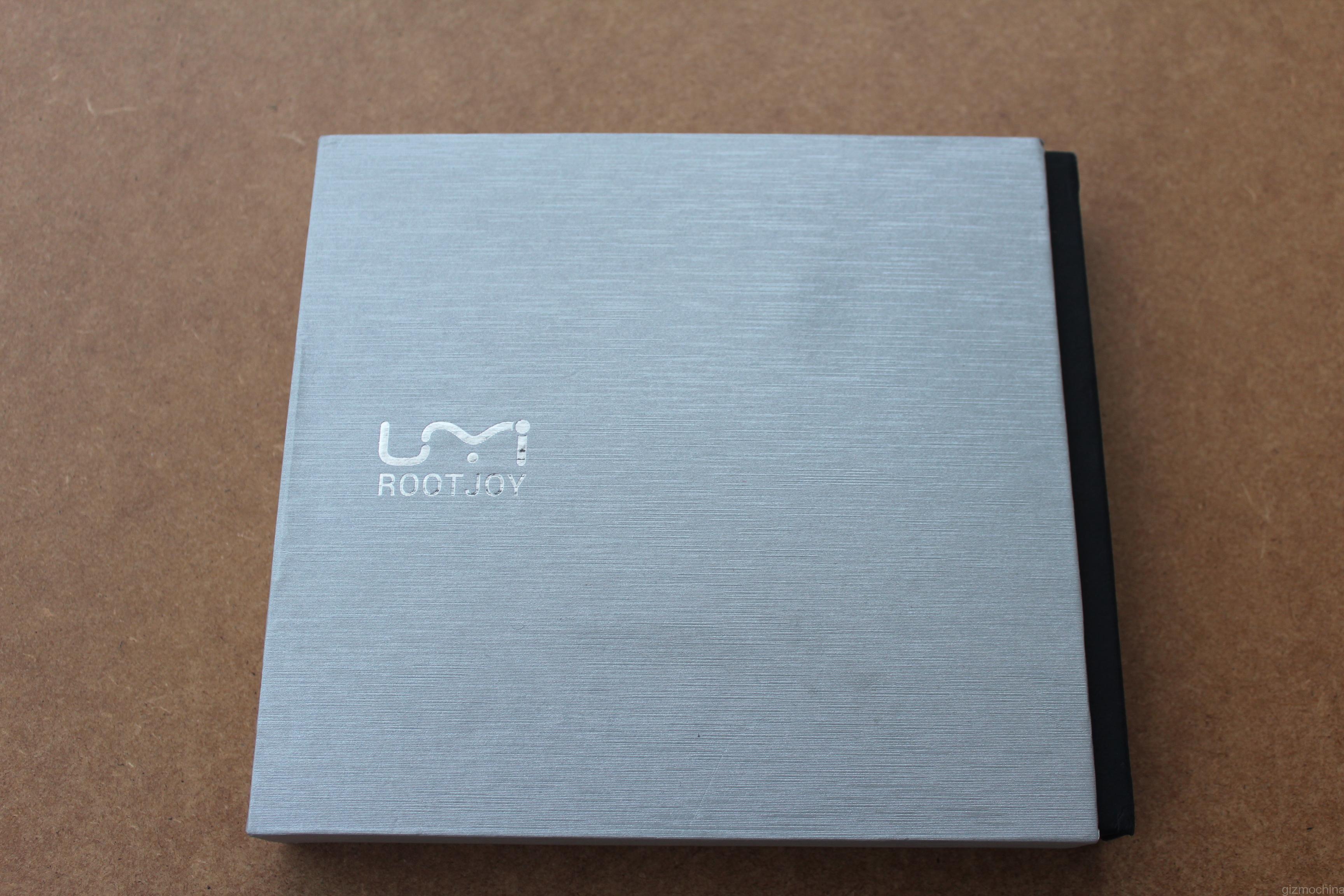 The packaging is a bit different than the majority of boxes as you have to pull one side to open it up. Then you will see all the items packed neatly.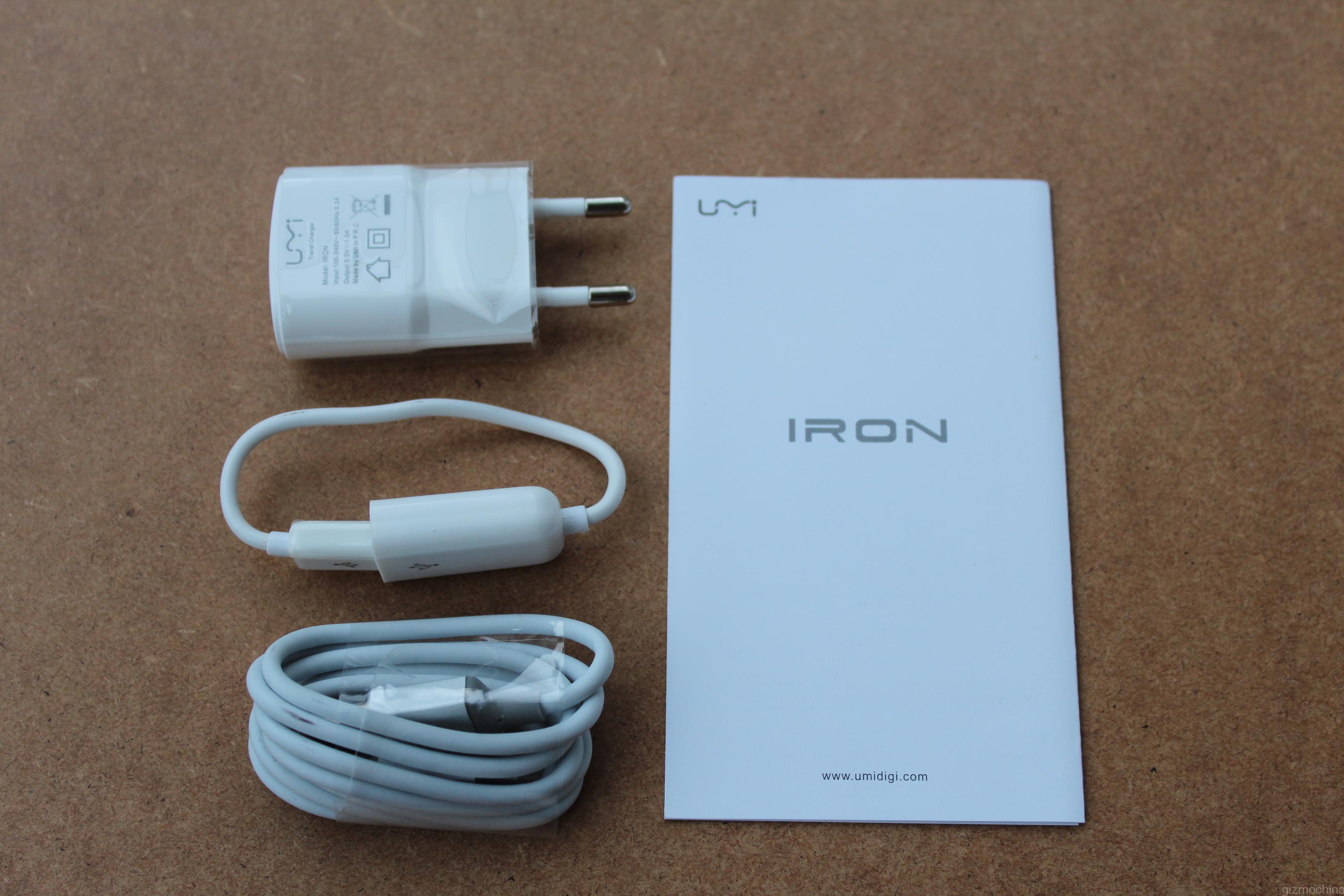 The accessories that are in the box include the instruction manuals, USB plug along with the USB cable. Last but not least the company added USB OTG cable. Well, any extra accessory is a great thing.
Overall, the contents look to be of good quality (but not the best).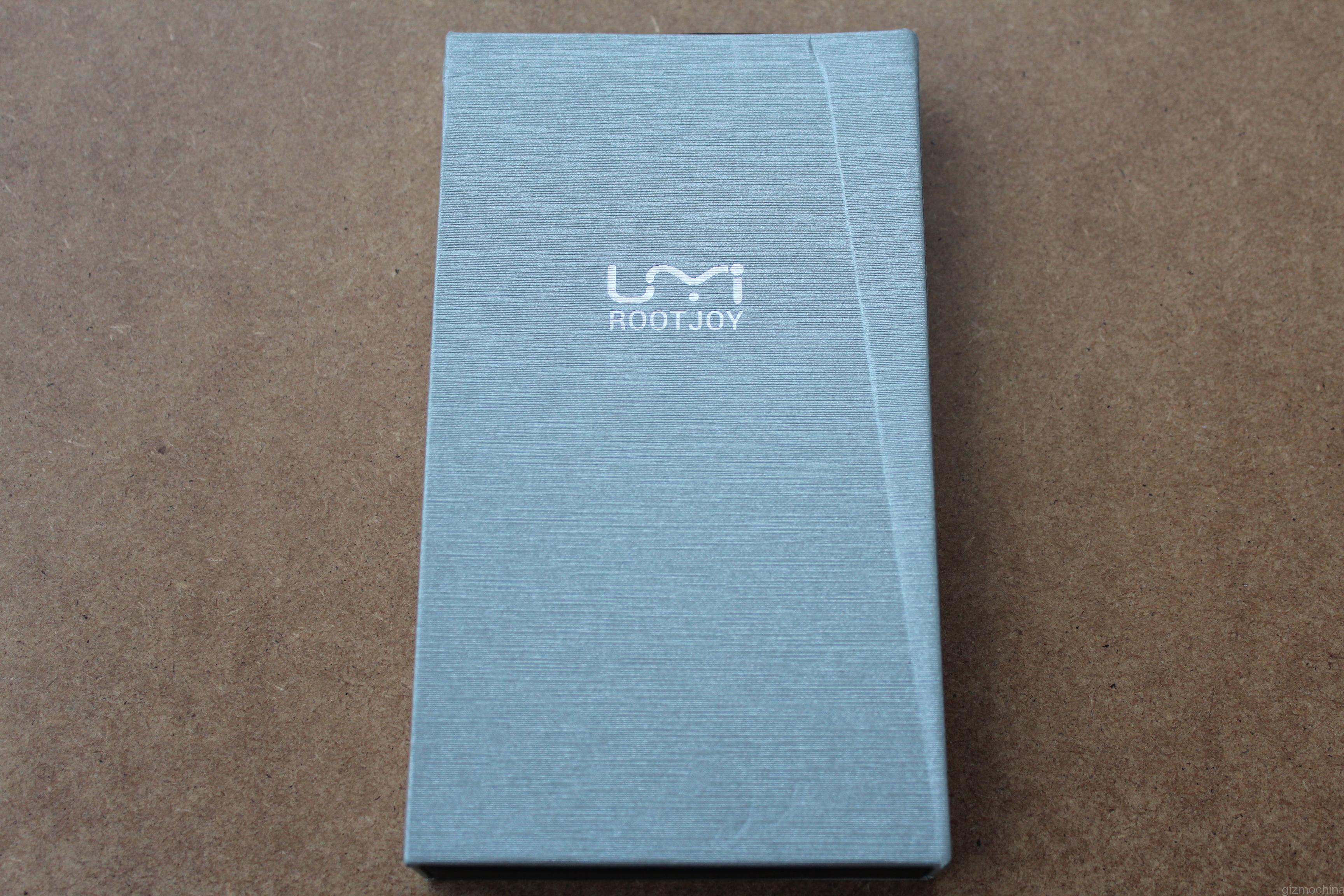 Not sure if it is included in every package but I have also received a decent quality leather flip cover case. Not sure if it is a real leather but it definitely feels like.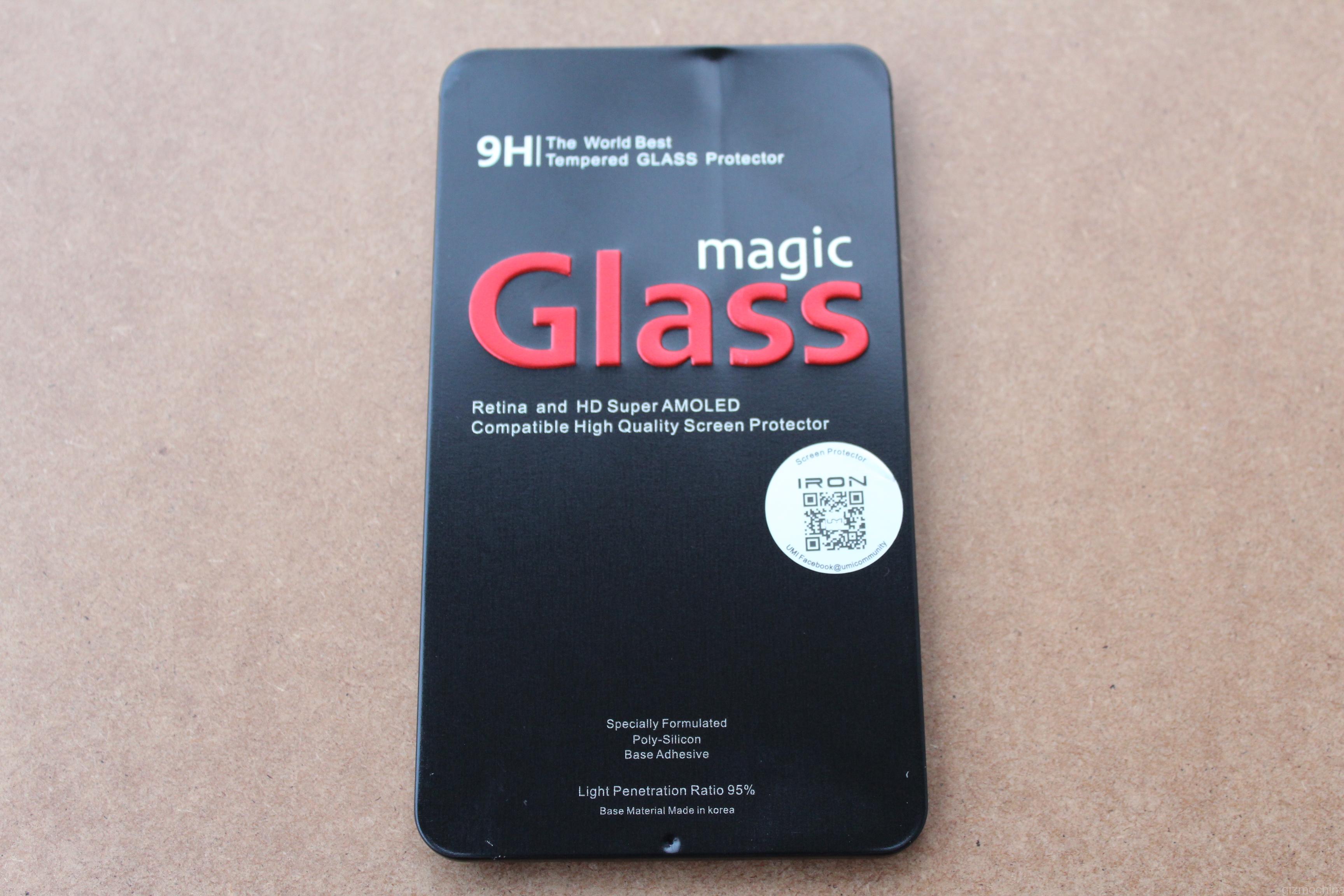 Last but not least I received a tempered glass screen protector. I will inform you if each smartphone comes with a free extra leather flip cover case and this glass protector or it was just me in the full review.
Umi Iron: DESIGN and DISPLAY
The device comes with a 5.5″ display, which is very bright, sharp and vivid. Also, it has great viewing angles and natural looking colours. Overall, it is a superb panel for a budget device and you will notice it immediately once you turn on the device.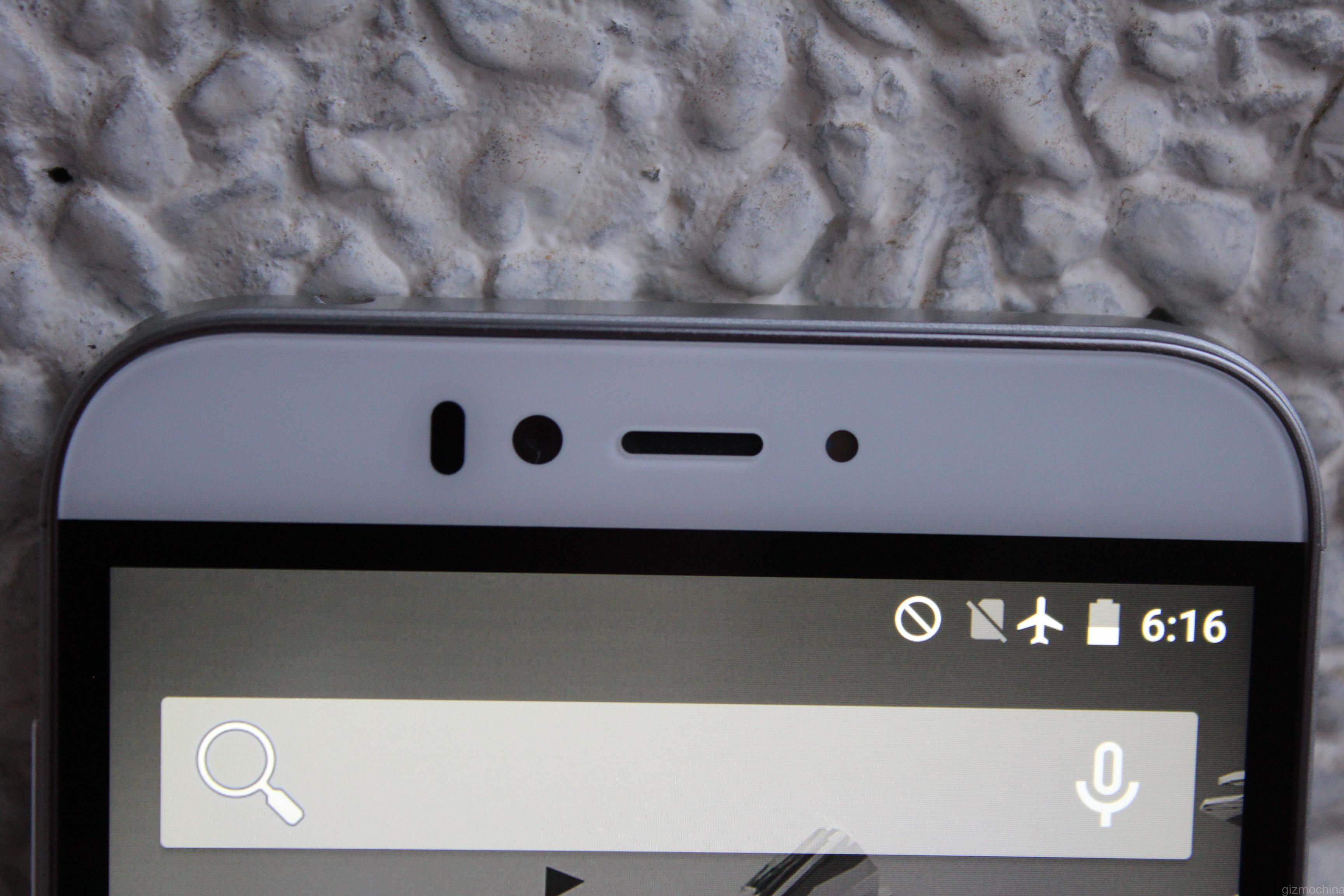 On the top side there is a proximity sensor, 8MP camera sensor, earpiece and front firing LED flash for night selfies.
On the bottom side there is really nice looking notification LED light, which has a great looking pulsing effect. It flashes green for notifications and red for charging/low battery. However, the colours of the LED are not customisable.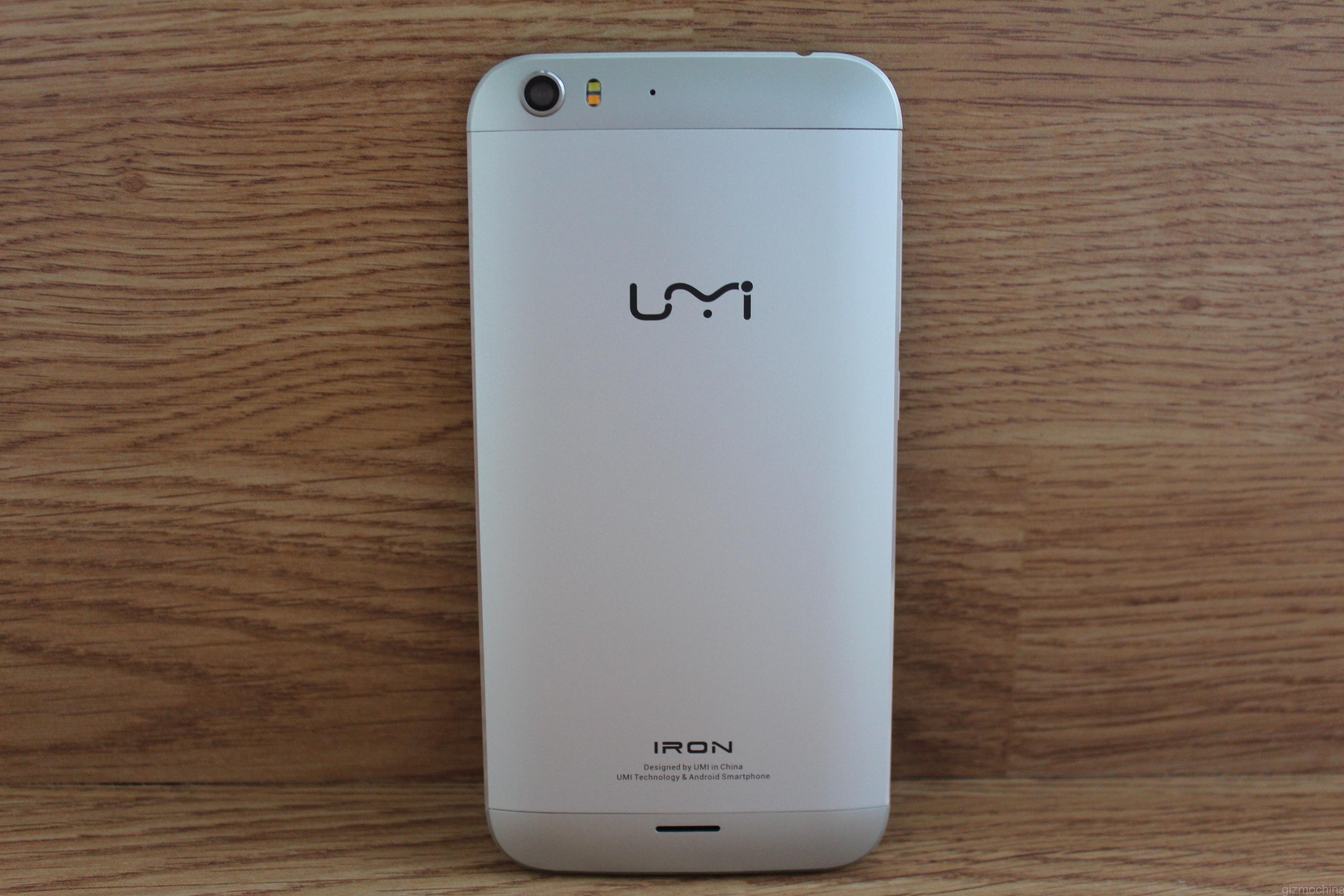 Here is why we call this model Iron as the back plate is made out of metal. It definitely feels like a high quality material and adds a bit of a premium look and feel. Also, it is very great in the hand (I may be subjective as I just love metal phones).
However, the top and bottom parts are made out of plastic as this is the solution Umi chose to implement to get a normal antenna reception.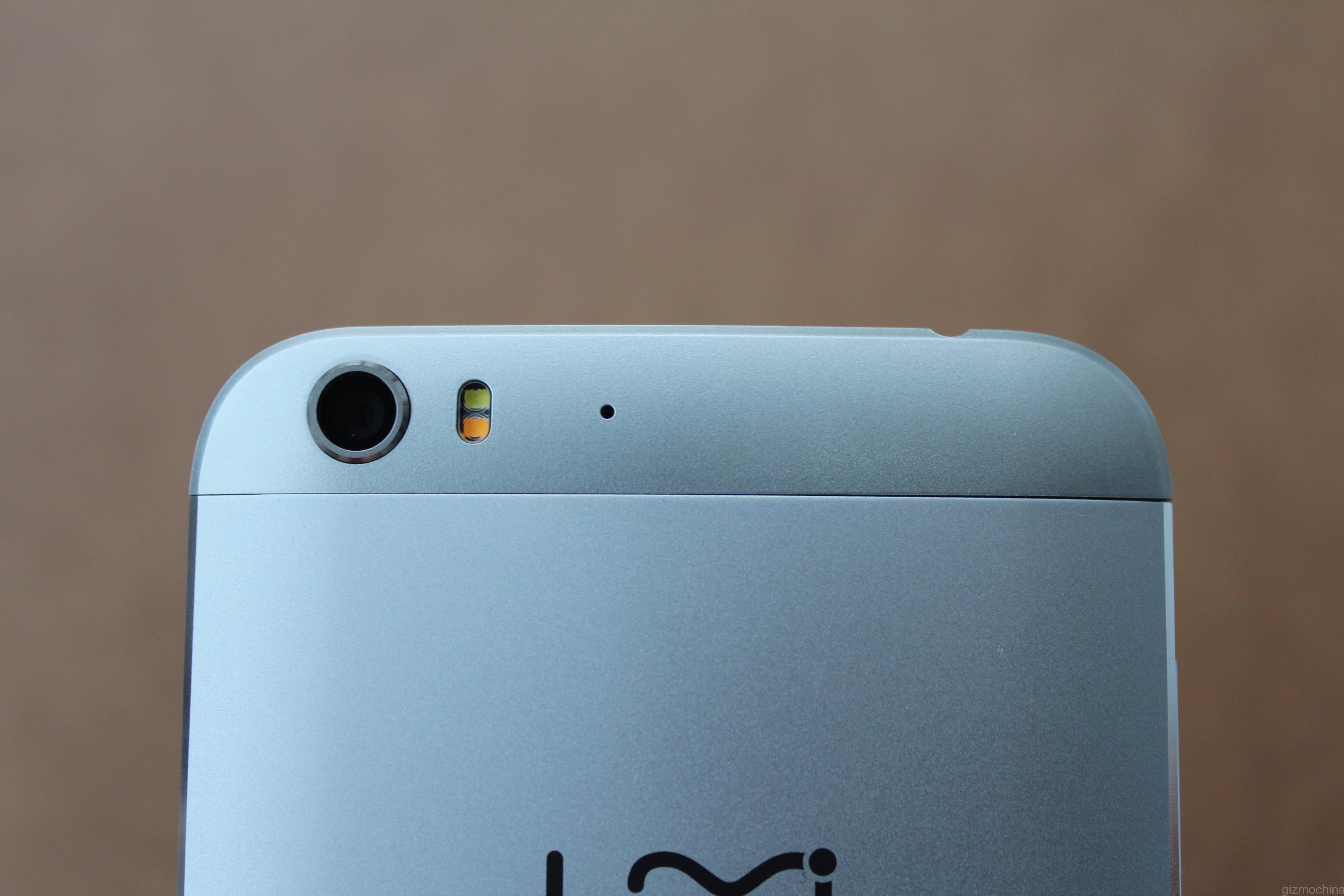 On the top side there is a 13MP Sony IMX214 shooter along with dual tone dual LED flash and a noise cancelling mic. It is worth mentioning that the camera lens are surrounded by a quality stainless steel ring.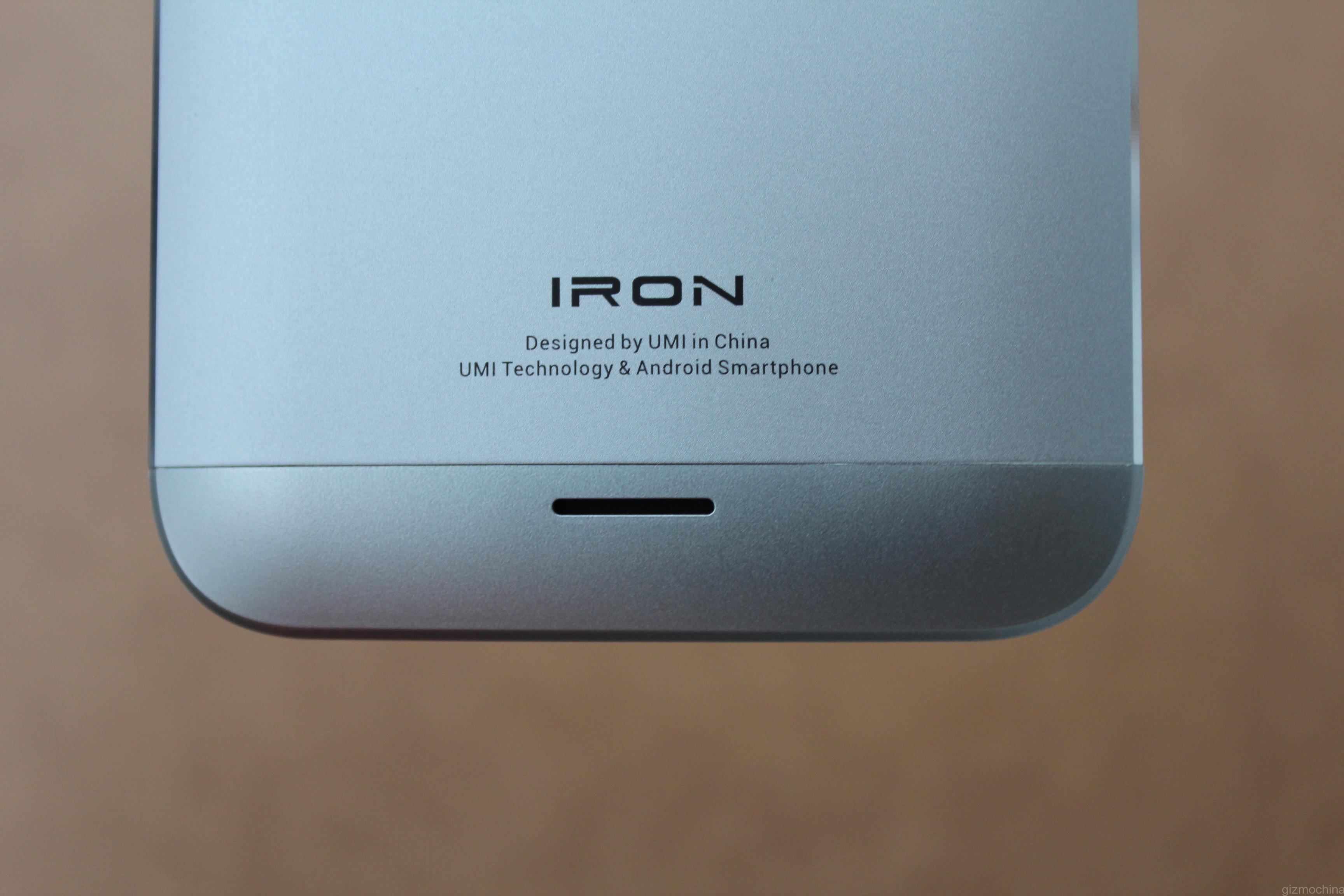 On the bottom side there is an UMI logo along with the loudspeaker.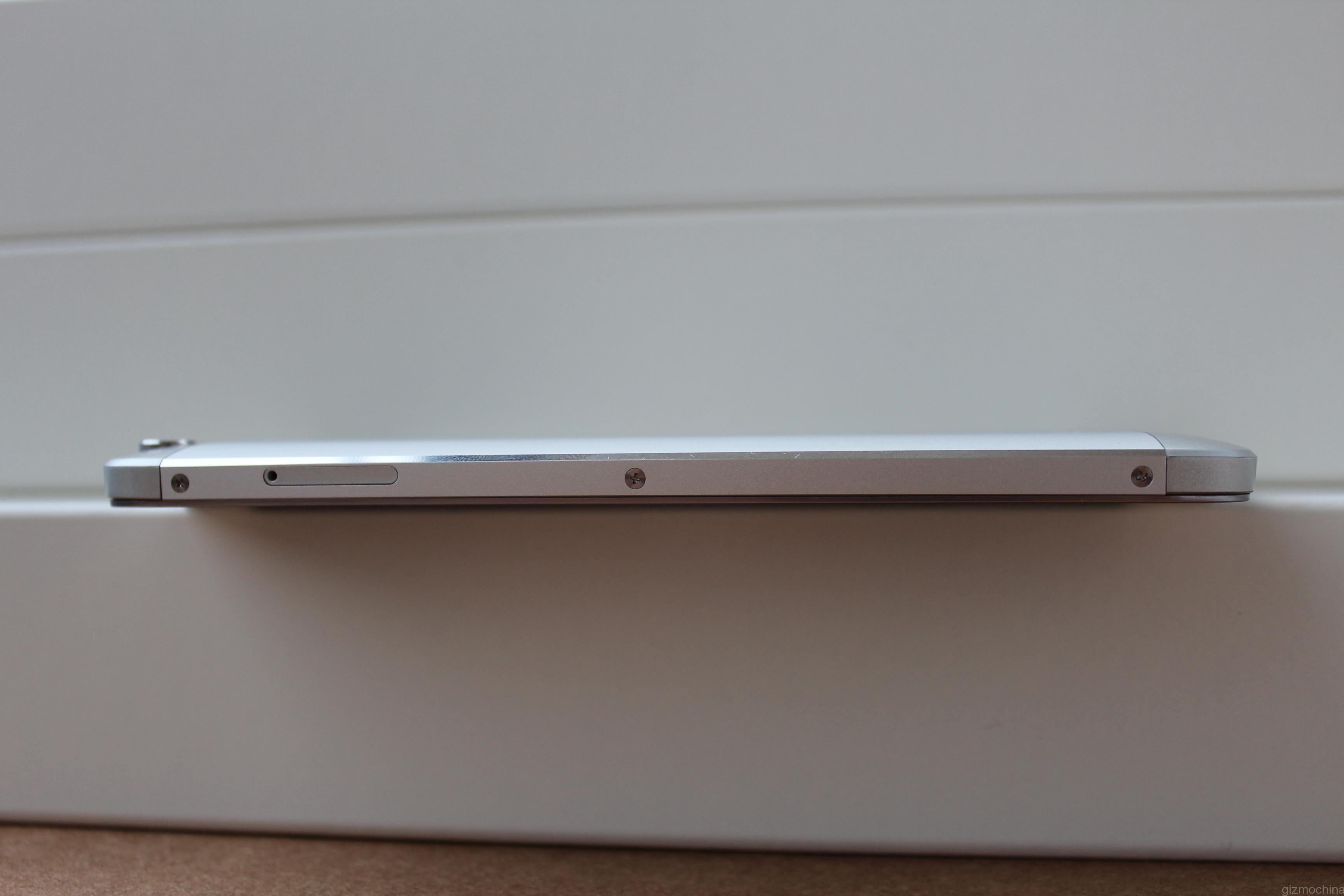 The metal shell continues to the sides of the device and it is tightened up with screws, which also provide a nice looking industrial design.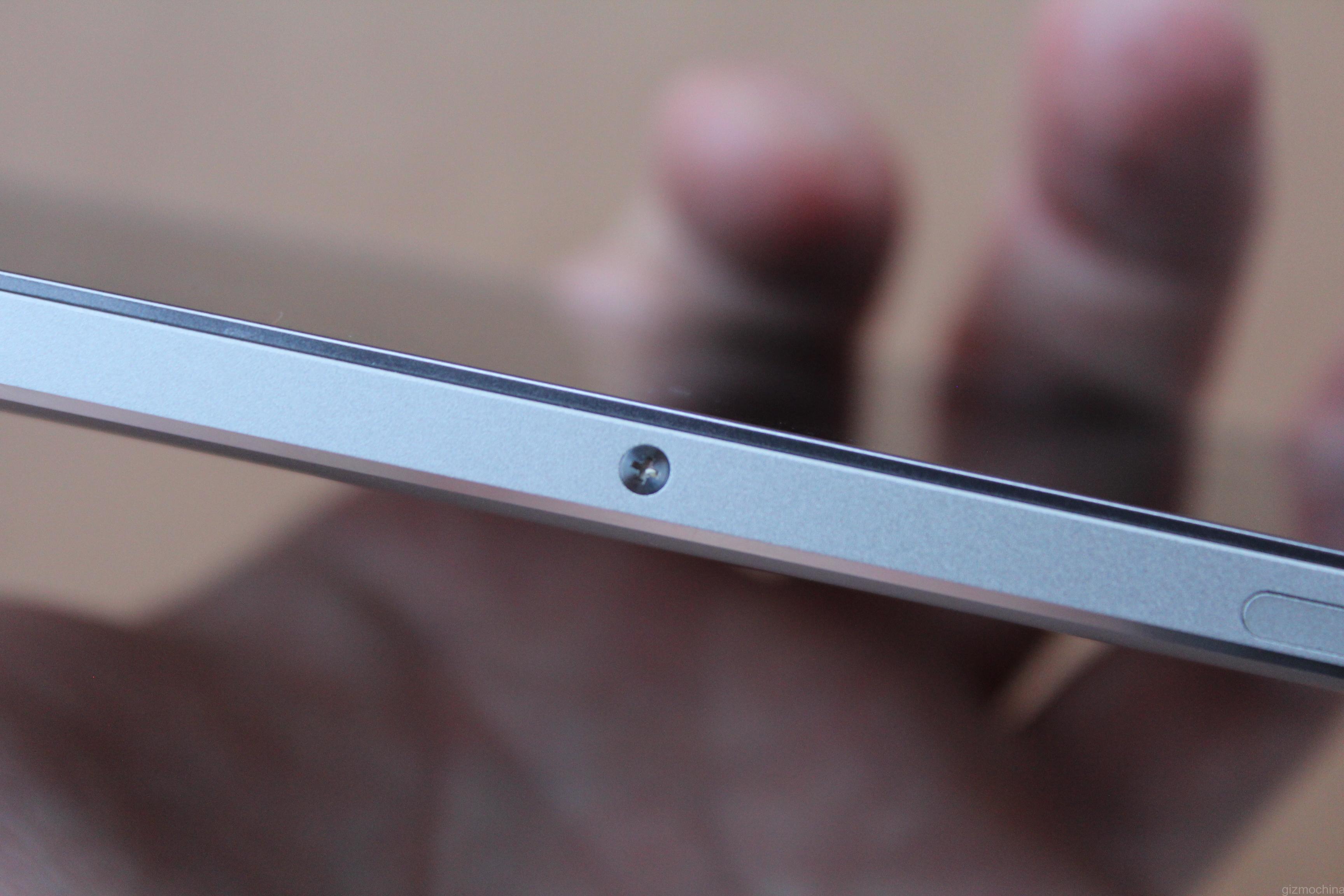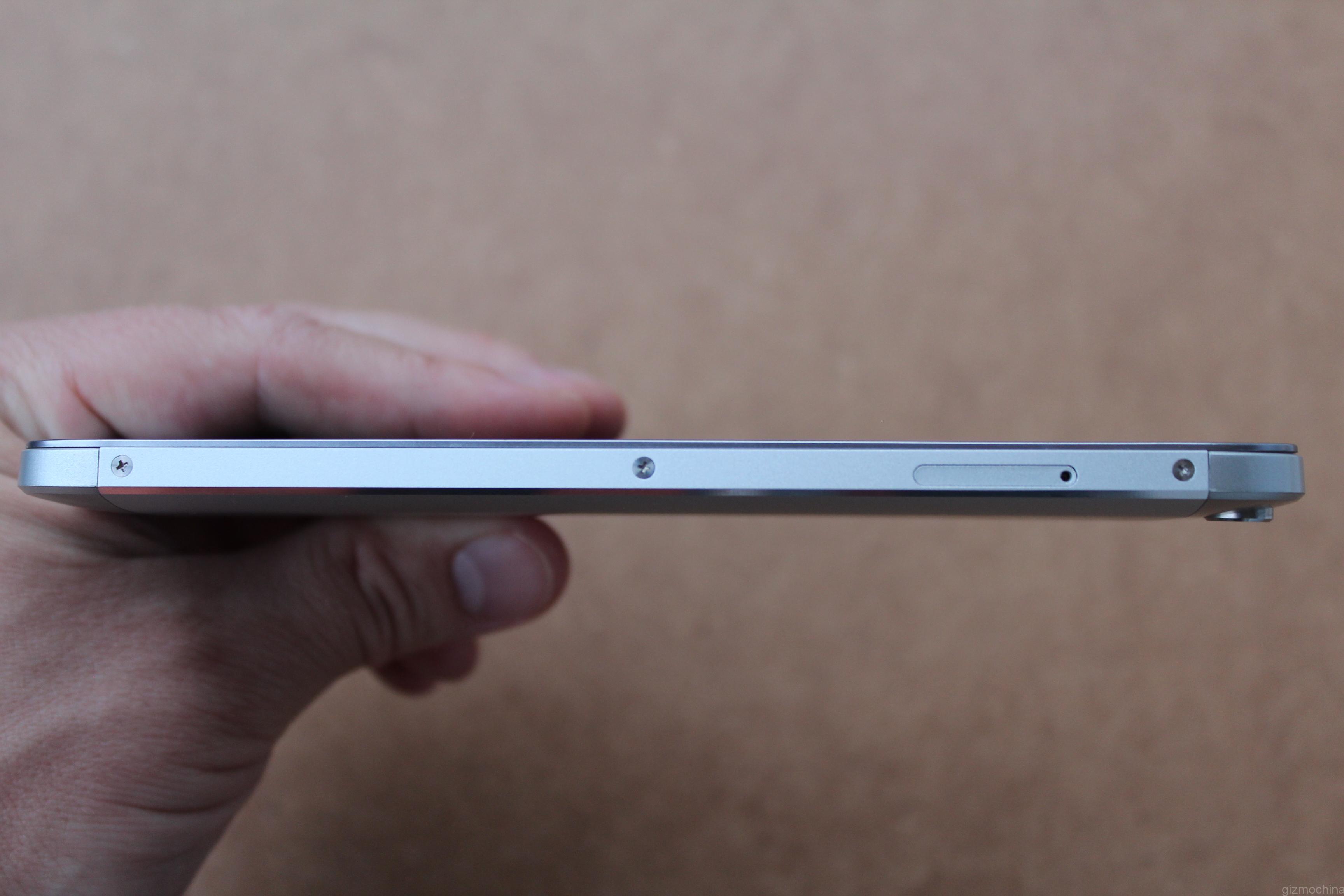 In addition, you can find a nano SIM card/microSD card (up to 64GB) slot , which you have to open up with a pin.
On the left side you can find a metal made power on/off switch along with a volume rocker.
On the top side there is just a headset jack.
Finally, on the bottom you can find a micro USB charging port along with the main microphone.
Umi Iron: INITIAL IMPRESSIONS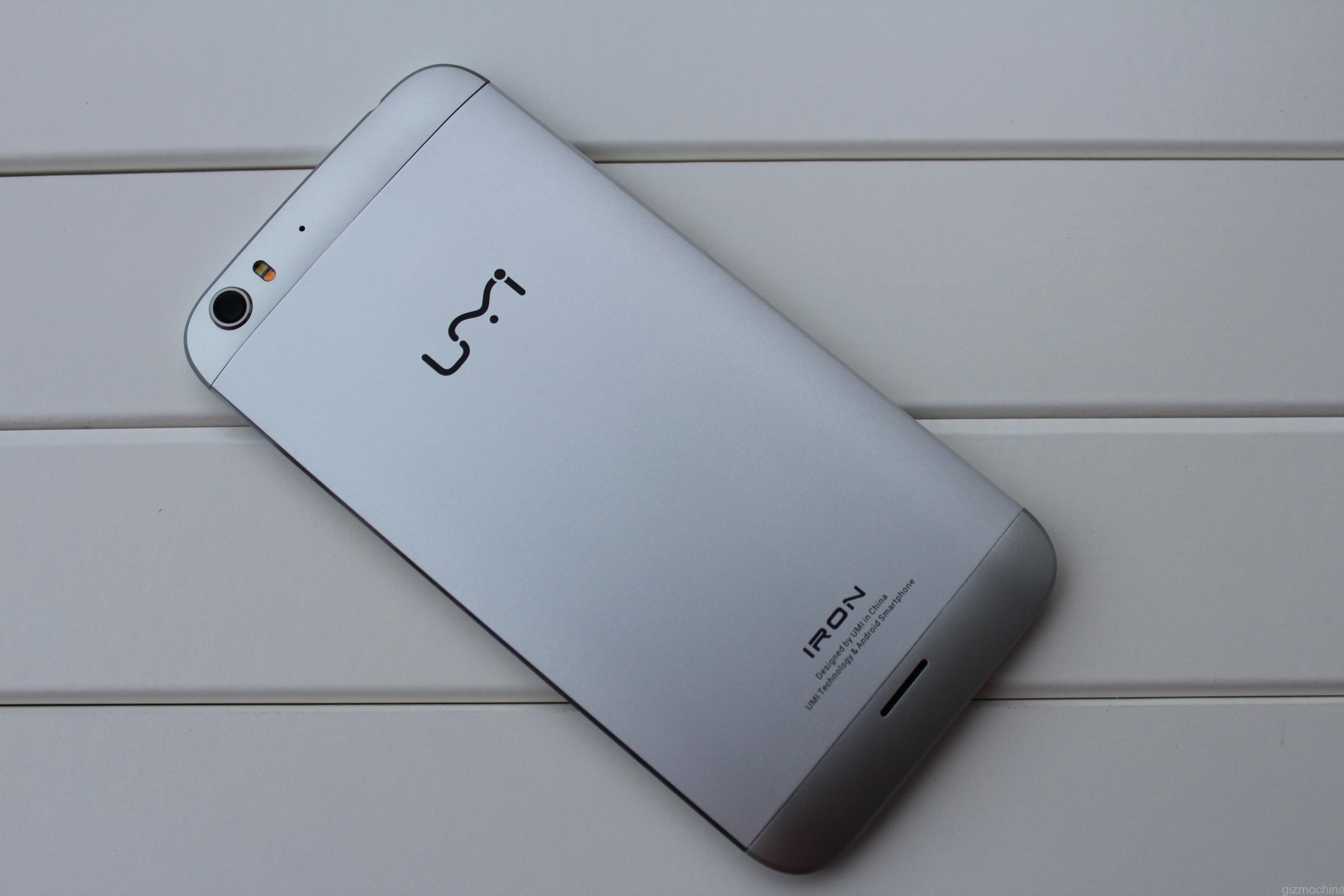 Umi Iron has actually made a great first impression. The first things you are going to notice once you take the device out of the box is that it is not your usual budget smartphone as it is made almost entirely out of metal as the name Iron implies.
Although the device has a 5.5″ display, the smartphone sits very comfortably in the hand due to rounded edges and decent ergonomics.
Other impressions include that it has a great, bright and vibrant display and the UI is running very smoothly.
Stay tuned for the full written and video reviews to Gizmochina. Also, some very hot new devices are coming to the review labs!