Xiaomi Aluminium Bluetooth Speaker Review: The Best Cheap Bluetooth Speaker
Xiaomi has been known not only for its affordable yet great smartphones but also for a lot of different accessories. In addition, many of these accessories are actually independent gadgets and one of them is a super affordable aluminium Bluetooth speaker.
After using this device for a few days I have been really impressed with it and I strongly believe that it is one of the best budget Bluetooth speakers you can purchase on the market today. Check out a video review to find out everything you need in just over 4 mins!
Xiaomi Aluminium Bluetooth Speaker Review: VIDEO
Xiaomi Aluminium Bluetooth Speaker: UNBOXING
The device comes in a plain box and the contents include just the speaker itself and Chinese instruction manual. Keep it mind that there is no USB cable included but I bet you have a spare one.
Xiaomi Aluminium Bluetooth Speaker: DESIGN
The very first impressions you're gonna get is the speaker is very tiny and lightweight.
It is not entirely made out of aluminium as the speaker grill and the back side spots a plastic material. Still, it does not feel cheap at all.
The sides of the speaker definitely add a bit of a premium look as a metal chassis goes around the entire speaker. In addition, there are a few silicone pads on the bottom side to prevent the speaker from sliding on the table.
The right side is a little control centre where you can find a power on/off switch, Bluetooth LED and micro USB charging port.
Other sides of the speaker are clean except the bottom part where you can find silicone pads, which prevent speaker from sliding. That is a little but neat feature that not every manufacturer understands as a must. I have reviewed a few Bluetooth speakers, which did not have these pads and it was a nightmare to use it. They kept sliding on the table when played at high volumes, so I could not leave them without taking care of. Otherwise, they would simply fall off the table because of low frequency sound.
Overall, this speaker definitely exceeded my expectations. For under $20 you are getting a very well built device, which has some premium materials in the construction. Also, it is very compact and lightweight. In addition, it is just a tad longer than a 5.5" Letv Le 1 Pro smartphone. In fact, you can even fit this little speaker into you back pocket.
Xiaomi Aluminium Bluetooth Speaker: PAIRING
Pairing the Xiaomi bluetooth speaker is very easy as the pairing mode turns on automatically once you power on the device. All you have to do is turn on the bluetooth on your smartphone and select it. All other times the speaker will connect to your smartphone automatically in just a second.
Xiaomi Aluminium Bluetooth Speaker: SOUND QUALITY
For such a compact speaker the sound quality is very good and it even has a little bit of bass in it. In addition, you would not believe how loud it is. Literally, the speaker can't even keep the balance at the highest volumes when you pump up the bass setting on your smartphone's music player.
Xiaomi Aluminium Bluetooth Speaker: CONCLUSIONS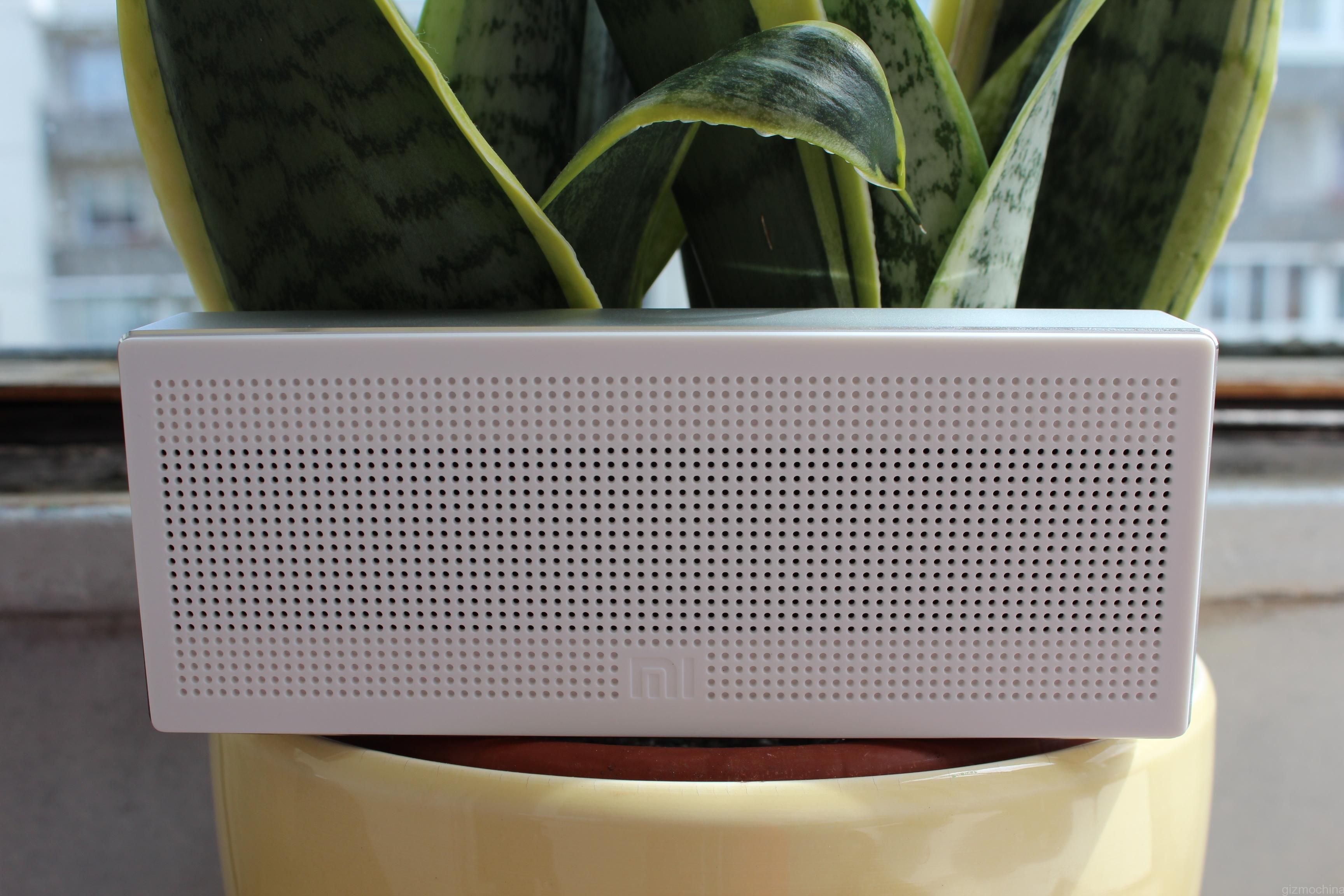 Overall, the Xiaomi Aluminium (I prefer saying Aluminum, you may have noticed that in my video). Bluetooth speaker is a wonderful cheap little gadget. I have to tell that I didn't have any issues with the range as the Bluetooth 4.0 is one of the newest standards. In addition, I got around 8 hours of music playback, which is really amazing considering how tiny it is.
On the other hand, some control buttons would have been a nice addition as right now you can only control it via your smartphone. Also, make sure you reduce the amount of bass in equaliser settings, so you don't break the speaker.
Finally, the design and build quality are really premium and considering the overall package it's hard to believe that this device does not even cost $20. Please use a coupon code: GBXMSP and get it for just $18.99!