Over 1 Million Fans Reserve Invite For OnePlus 2 Within 72 Hours
OnePlus has just revealed that over 1 million users have made reservations for an invite, which should be sent in batches in the coming days. The company unveiled the flagship killer a couple of days back and within just 72 hours, many users have shown interest in purchasing the new smartphone.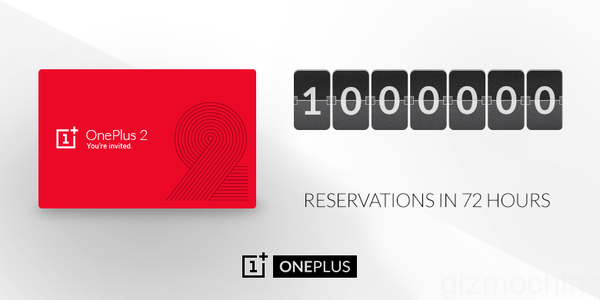 Its not surprising to see so much reservations for the OnePlus. At $329, you get a powerful smartphone with flagship specs in a neatly built body. Apart from a few drawbacks such as the lack of NFC or fast charging tech, the OnePlus 2 brings real value for the money you pay. Under the hood, you have Snapdragon 810 with 4GB RAM, fingerprint sensor, 3300mAh battery, 5.5-inch 1080p screen and the new Oxygen v2.0 OS based on Android Lollipop. If you can ignore the lack of the above mentioned tech like NFC or fast charge, the phone is really a good deal.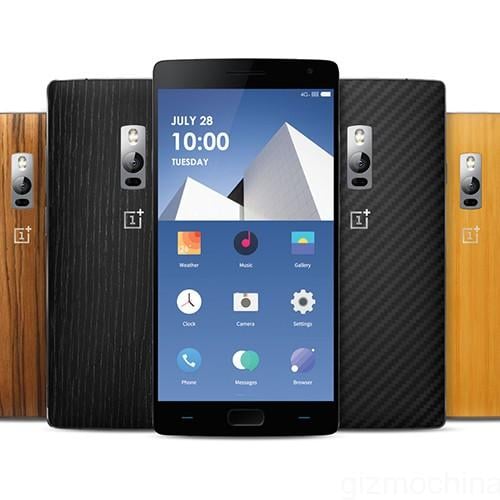 Unfortunately, like last year, the OnePlus 2 will only be available via invites. Which is probably why everyone is so keen to register themselves for an invite which will start rolling out soon. Of course, not all of these 1 million registrants are going to purchase the device. But even if a majority of them actually gets one, the company will be definitely happy. Not to mention that this number is going to increase in the coming days, since its just been 72 hours after launch.
HERE's A QUICK SUMMARY OF OnePlus 2:
$329 for 16GB and $389 for 64GB.
Snapdragon 810 v2.1
3300mAh battery
Fingerprint sensor
OxygenOS v2.0
1080p 5,5″ screen with newer panel (401 ppi)
16/64GB ROM (No MicroSD)
4GB LPDDR4 RAM
13MP with OIS, 1.35 sensor size and fast laser focus (0.3sec focus time)
5MP front-facing camera
USB Type-C
Dual SIM
Dedicated Action Slider button
Styleswap Covers – 4 variants: Bamboo, Black Apricot, Rosewood, and Kevlar
Available from August 11th