Oukitel A28 Reviewed: Worth the 60$ Tag?
In the ever-increasing technology industry, smart watches are the most recent advancements in mobile technology, seconded by smart phones. These watches are best replacements for taking out your smart phone every time you get a notification. Instead, now you can just have a look at the watch to get a glimpse of notification so you can decide whether to respond to it urgently or not, among many other benefits.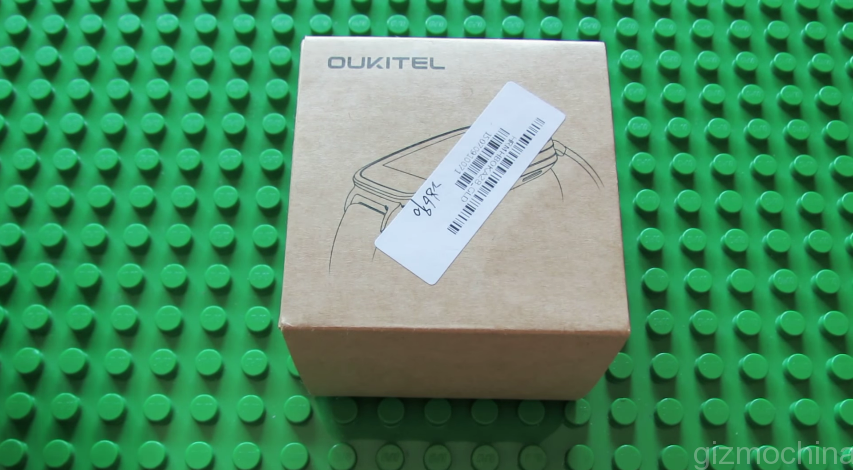 OEMs all over the world have embraced the concept of smart watches and are already into the mass production of the goods since a year and a half. We have seen Samsung, Motorola, and more recently, Apple smart watch. But amongst all of these, what if you have a tight budget and still want to experience the features of a smart watch? Well, that's where the OUKITEL A28 smart watch comes into the scene. This ~$60 smart watch assures that you get the basic features of a smart watch, and then some, at a price that is too good to miss out:
Build
The A28, having dimensions of 4.8 x 4.0 x 1.2 cm (or 1.89 x 1.57 x 0.47 inches), is a decent sized smart watch that would fit most people's hands perfectly without looking too huge/small or tacky. Made out of stainless steel, it does a good job of giving a premium feel of metal sans the disadvantages a metal body comes along with. The real leather strap available is good on the hand, but there are no straps available of a different material. However, we can really not expect a budget smart watch to include/sell proprietary straps of different color.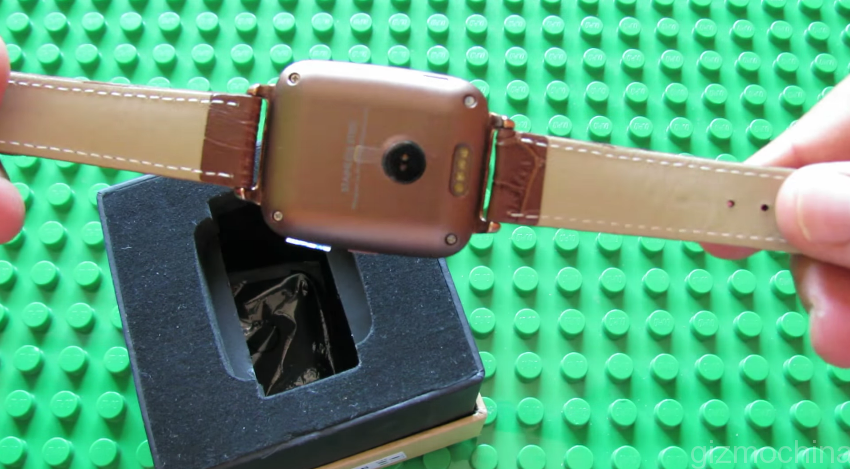 Rating: The A28 offers a good combination of stainless steel and leather in a screen that is comfortable to wear, thus earning an 9/10 rating.
Display
A 1.54 inch 240 x 240 pixels IPS rectangular display on the A28 is more than enough for viewing all of the media and other stuff without blur or pixel view. Although we would have preferred AMOLED or Super AMOLED over IPS due to more vivid colors and a larger battery saving due to AMOLED not making use of back light for showing black color, IPS is good in itself with more natural colors.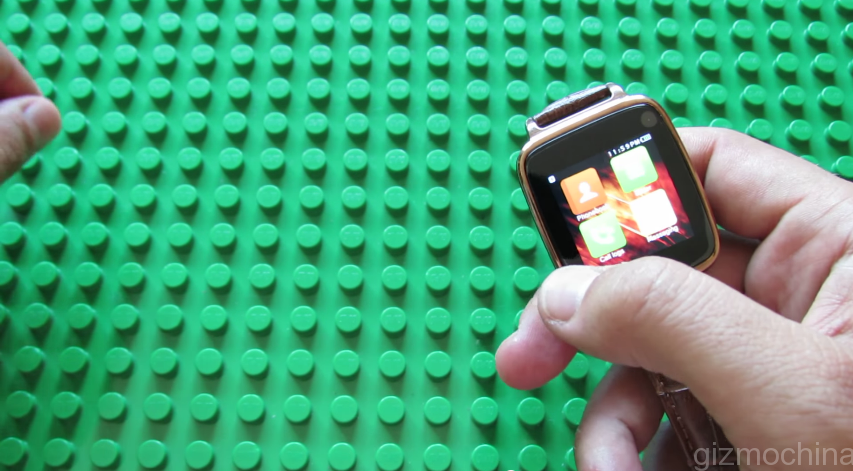 Rating: Even though AMOLED on the A28 would have been better, IPS is still good, and does not fail to impress, getting a rating of 8/10.
Hardware
Housing a MediaTek MTK2502 chip within that would handle every task you throw at it since MTK chips are well-known for their better graphics handling and performance. However, whether the usual overheating problem of MTK chips bring along is unknown for now. Combine the MTK2502 with a 128MB RAM and you have a smart watch that could handle almost every app developed for smart watch at the moment. However, some heavy apps may or may not work. 32 MB of inbuilt storage is also enough for storing all the logs, cache and other data. Overall, the phone brings a good set of hardware to the table.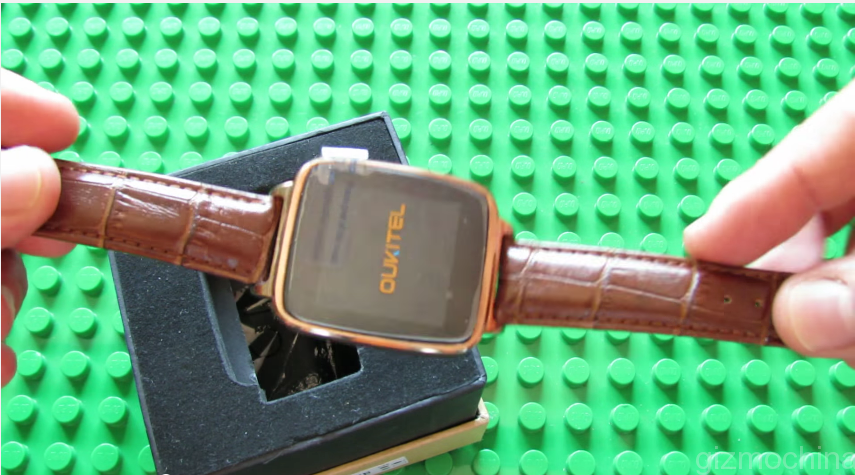 Rating: A28, again, does not compromise on the hardware for its small price, having a decent amount of power under the hood, getting a rating of 8.5/10.
Connectivity
The smart watch makes use of a combination of Bluetooth and QR code to pair and stay connected with the phone. All you have to do is scan the QR code displayed in the smart watch and scan the QR code with a QR code scanner in your Android/iPhone device (Yes! It supports both Android and iOS platforms), download the application shown on your smart phone screen, configure the device and you're good to go. The range of the smart watch is good, working at distances up to 10 meters, which is enough for most cases in which your smart phone and smart watch are away from each other, such as when either of the device is charging.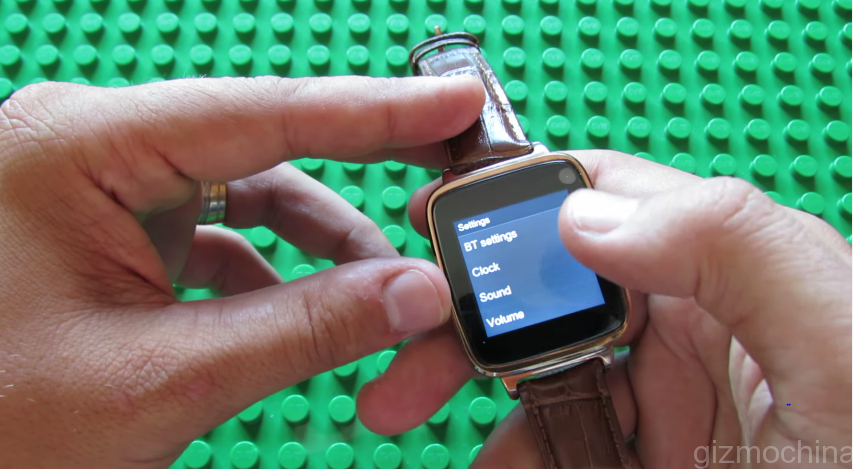 Apart from Bluetooth, the watch also brings a bunch of sensors that are useful for health monitoring and other tasks: Pedometer, heart rate monitor, camera remote and music remote.
Rating: A decent set of connectivity features gets A28 8.5/10.
Battery
The watch incorporates a 250 mAh Lithium Polymer battery that is expected to give a standby time of around 100 hours, which will be more than enough to get through 2 days, and then some, when you consider actual usage of the watch rather than just keeping it on standby. Although this is on part with some of the competitor smart watches, it does not set a record, which is not what we were expecting either.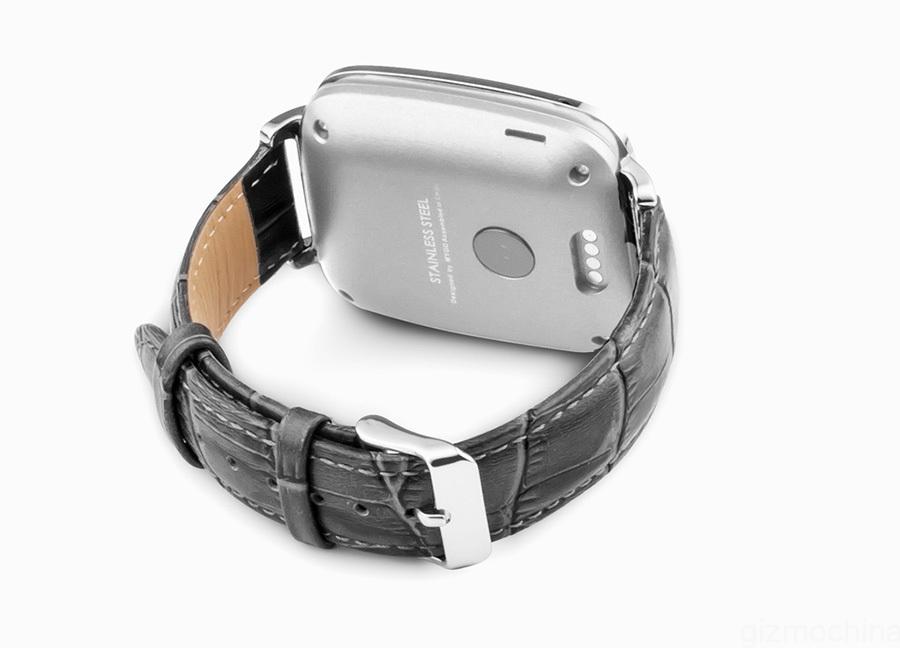 Rating: The battery life of this smart watch is 8/10.
Other Features
Besides the usual features present in a smart watch (such as playing music, attending calls, looking up notifications, etc), the watch still has some extra features thrown in, as mentioned earlier, let's have a look at them: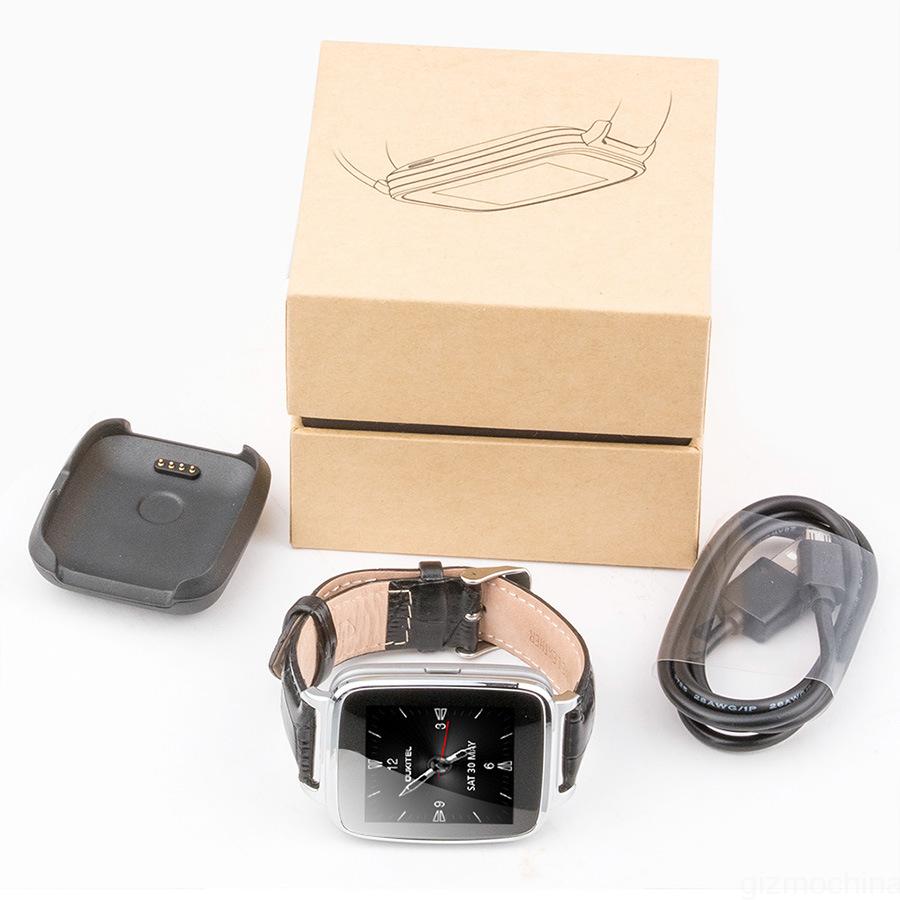 -Find Phone: Locating the phone within the range of 10 meters by playing an audio file from the phone
-Sedentary Reminder: A cool feature which sets off an alarm to wake up and move if the wearer has been sitting in the same place for more than a specific period of time (since sitting at the same place for more than ~40 minutes is considered sedentary)
-Waterproof: Able to function even under the influence of water for most everyday cases.
-Sleep Monitor: Are you lacking the proper amount of sleep or are sleeping too long? In either case, sleep monitor will be an accurate way to, well, monitor your sleep.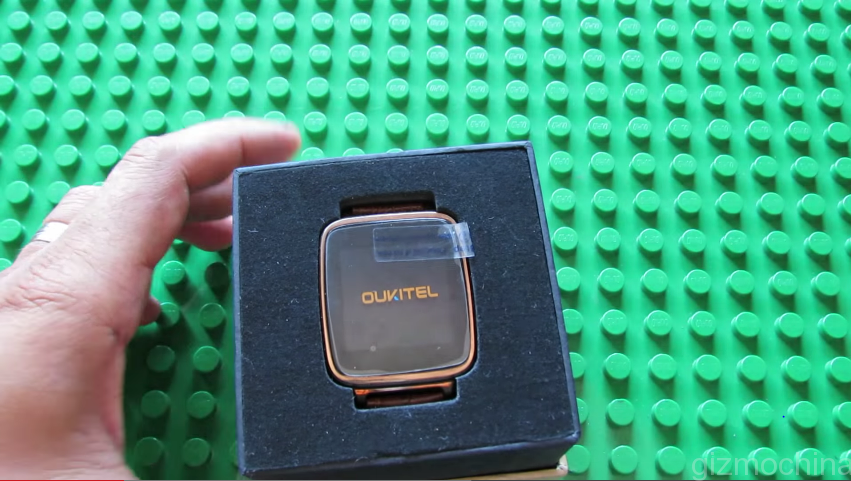 The Verdict
Overall, considering what the smart watch has to offer, and at an excellent price of ~60$ (Some websites even offer it for a lesser price), the A28 is something you should buy if you are on a tight budget but still want a good set of features. But if you can spend more on buying a smart watch, then there are better options available.