Doogee Valencia Y100 Pro Review
Doogee is a small Chinese manufacturer that tries to stay in the game by producing nice cheap smartphones that have some decent specs. As usual, we do not judge the device by its mere looks and the sheer specs and this time around we are looking at the Doogee Valencia Y100 Pro in our full review.
Doogee Valencia Y100 Pro Review: VIDEO
Doogee Valencia Y100 Pro Review: UNBOXING

There is nothing fancy about the presentation as the device comes in a plain box, which is typical to cheap Chinese phones. The contents include a power plug, USB cable, a pair of headphones, a screen protector, instruction manuals and a case to protect your smartphone.
Doogee Valencia Y100 Pro Review: DISPLAY AND DESIGN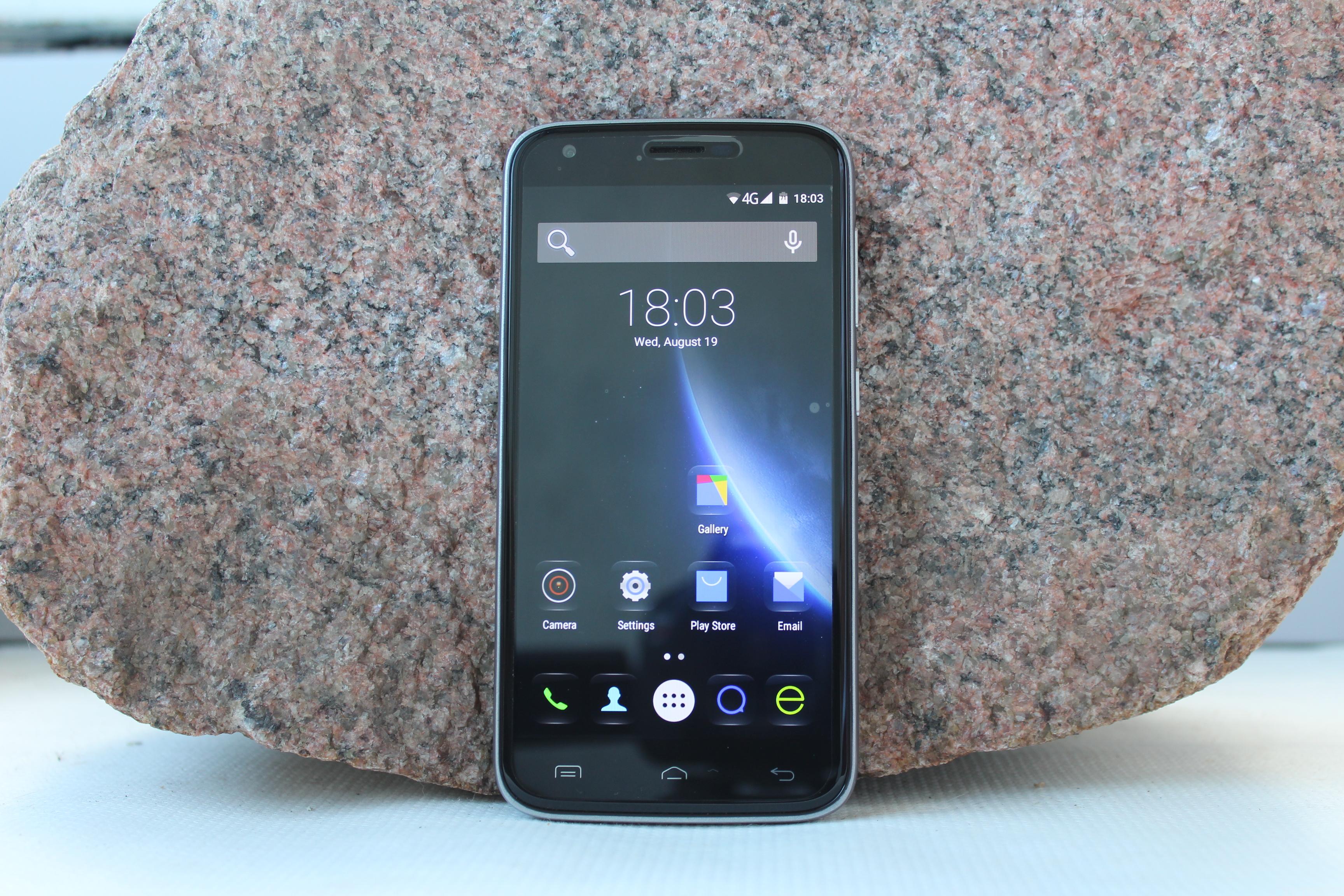 The device comes in a compact footprint as it spots a 5" 720p panel, which is actually pretty good. It is bright enough, it has pretty accurate colour reproduction and good viewing angles.
 
The top side is where the 8MP selfie snapper along with the earpiece and the proximity sensor are located. On the bottom there are 3 capacitive keys, which are not backlit.

Doogee advertised the Valencia Y100 Pro as an all-metal phone, but it is clearly made of brushed plastic. Nevertheless, it does not feel very cheap and it is very comfortable to hold the device due to rounded corners.

On the back there is a 13MP snapper along with LED flash and on the bottom you can find a loudspeaker.

On the right you can find pretty clicky power on/off switch and a volume rocker.

On the top side there is headset jack and the micro USB port, and on the bottom there is just a mic.
The back cover is removable but it is very hard to do that. Literally, there is no cutout or any gap to open it up with your nail or any tool.  Once you manage to do that, you have an access to the 2200Ah battery, two SIM card slots and the microSD card slot.
 
Overall, the device doesn't sport premium materials like metal  but it feels well built, it is comfortable to hold in the hand. However, I don't have a lightweight scale but this phone definitely feels heavier than 122g Doogee declares.
Doogee Valencia Y100 Pro Review: USER INTERFACE
Doogee Valencia Y100 Pro runs a Android 5.1 with the light skin on top of it out of the box. It is pretty much stock Android experience with just a few added features. For example, you have plenty of gesture and motions controls and they work pretty good. Well, I've never been a fan of motion controls but some of the on-screen gestures are a must. For example, tap to screen feature is something that we get used to very quickly.
However, I found gesture controls unlock the phone accidentally in my pocket. It has become so annoying after the phone started calling random people, so I had to turn it off.

On the other hand, I just love how the UI works. There is no lag or stutter no matter if you have lots of apps running in the background. Overall, you will get a positive UI experience out of this phone.
Doogee Valencia Y100 Pro Review:PERFORMANCE
Doogee Valencia Y100 Pro has a 64-bit MTK6735 chip, Mali-720 GPU and 2GB of RAM. Rest assured that the device will handle any daily tasks but if you try something like 3D gaming you may see a hiccup or a skipped frame there and there.
A good news is that the phone doesn't heat up to uncomfortable levels.
Doogee Valencia Y100 Pro Review: MULTIMEDIA
Multimedia consumption is a positive experience since the device has a decent screen and surprisingly good loudspeaker for a budget phone.

However, the sound quality via headphones is far from the best but it is still acceptable.
Doogee Valencia Y100 Pro Review: CAMERA AND IMAGE QUALITY
The phone has a stock Mediatek camera app with a few settings and shooting modes to play with.
The 13MP shooter of this device is said to have a Sony sensor. However, I wasn't impressed by the camera. The images looked okay on the phone's screen but once you look at them on the computer… Well, the images lack in details, there is a lot of noise and the dynamic range is completely off but most importantly most of the images just look blurry meaning that the camera can't focus properly.
What I've noticed is that the camera sensor is making some strange noises when it in operation mode and it leads me to believe that I may have a faulty review unit. Nevertheless, this is my experience after using a device for more than a week.
The 720p video quality is not great either. It lacks in details, auto-exposure is bad, contrast levels are off, the focus seems to be wobbling and making the whole footage look shaky (Please see the video review to see the 720p video sample).
Doogee Valencia Y100 Pro Review: CONNECTIVITY
I have no complaints in the connectivity department. The call quality is far from the best but it's ok. Other connectivity options work fine and even GPS lock speeds are fast but the accuracy is not on par with the Snapdragon chips.
Doogee Valencia Y100 Pro Review: BATTERY LIFE
The 2200mAh battery does not impress neither on paper nor in reality. You may get up to 3.5 hours of screen-on time on a light use. However, the heavy use will let you enjoy just over 2 hours of screen on time.
Doogee Valencia Y100 Pro Review: CONCLUSIONS
So here it is, the Doogee Valencia Y100 Pro. It has a great design and build quality, and it is comfortable to hold it in your hand.

The screen quality is pretty good, the UI is working fine with just a few minor shortcomings like accidental pocket touches that turn on some of the on-screen gestures.
The performance is not great but you can still enjoy gaming… of course, not on the highest level as the graphics don't look stunning.

However, the camera performance is a huge let down. I mean, you cannot expect a lot from a budget phone but it can be much better. Again, I may have a faulty unit since the sensor is making some strange noises while in operation mode, but that's the only review unit I have.
Another let down is a battery. Well, it will get you through the day if you are a very light user but it will disappoint you if you are using your phone as the main multimedia device.

All in all, Doogee managed to make a good looking phone with great UI performance and a decent display. However, all of these advantages come at the expense of the poor camera and and below average battery performance.