Asus Zenfone 2 4GB RAM Review: A Big Little Beast For $220
Although its been a while since ASUS unveiled its ASUS Zenfone 2 flagship, the device is still powerful enough to compete with recent flagships. Thanks to its aggressive pricing, the Zenfone 2 is still one of the best value for money devices that you can buy in the market. The powerful Intel chipset and 4GB of RAM makes sure that the phone can handle pretty much everything that you throw at it.
We wanted to say thank you to JD.com (international online shop)
It is worth mentioning that the seller holds a special "Back to School" promotion program, where depending on how much the likes will be gathered, you can grab the Asus Zenfone 2 with 4GB of RAM for as low as $220! Please check out the promotion page!
Use coupon code "JD888" to save $20 (USD) on orders $100+, valid till 31th, August.
Asus Zenfone 2 ZE551ML Review: VIDEO
Asus Zenfone 2 ZE551ML Review: SPECS
| | |
| --- | --- |
| Display | 5.5″ 1080p, Corning Gorilla Glass 3 |
| Processor | Quad-core 1.8 GHz Intel Atom Z3560, PowerVR G6430 GPU |
| RAM | 4GB |
| Camera | 5MP Front/13MP |
| Connectivity | Bluetooth, 3G, 4G, GPS, WIFI, NFC, GSM,EDGE, GPRS, UMTS, HSPA, HSPA+ |
| Battery | 3.000 mAh (non-removable) |
| Dimensions | 152.5 x 77.2 x 10.9 mm/ 170g |
| OS | Android 5.0.2 |
| Storage | 32GB (expandable via microSD card slot up to 64GB) |
Asus Zenfone 2 ZE551ML Review: UNBOXING
Asus Zenfone 2 ZE551ML Review: DESIGN and DISPLAY
The device comes with 5.5" 1080p display, which is beautiful to look at. The colours look natural, it has great viewing angles and a decent brightness output.
On the top side Asus implemented a 5MP snapper, earpiece, proximity sensor and the LED light.
On the bottom there are non-backlit capacitive keys.
The back plate is made of brushed plastic and it is a pretty busy part as you can find a 13MP camera with dual-tone dual LED and the volume rocker, which is an idea borrowed from the LG.
On the bottom side there is a speaker grill.
On the top side Asus implemented a noise cancelling mic and the headset jack. But…. the power on/off switch is on the top centre position. I can say that it is an interesting choice but not the most convenient placement of the power button.
The only thing that is on the bottom is the microUSB charging port along with the main mic.
Since Zenfone 2 has all the buttons and ports either on the back or on the front, the sides of the phone sport nothing.
It is worth mentioning that the device has two SIM cards slots along with the microSD card slot for storage expansion.
Overall, the phone is really well built, it feels solid in the hand but the placement of the power button is weird. Well, at least there is a tap-to-wake gesture. Another complaint is… look at that bezels!
Asus Zenfone 2 ZE551ML Review: USER INTERFACE
Asus Zenfone 2 runs on Android 5.0 with the Asus skin on top of it. The UI has some colourful looking icons and this time around we have an app tray, which is kind of rare thing to see in the Chinese phone.
As usual, we have tons of customisation options that include the icon packs, themes, wallpapers, transition effects and so on. Basically, you can customise the device the way you want in many different ways.
Also, we have some gesture controls, which work fine but I've seen some better implementations, e.g. Meizu M2 Note.
All in all, the powerful chip, 4GB of RAM and well-optimised UI assures that you will have a buttery smooth performance. Literally, you can run tons of apps in the background and the phone would still fly. I'm impressed.
Asus Zenfone 2 ZE551ML Review: PERFORMANCE
The graphically intensive games run like a charm. The graphics look awesome, there is no lag or stutter while gaming. I can tell you that Asus Zenfone 2 is capable of providing almost flagship-grade experience.
More importantly, it seems that the device does not heat up at all even if you play for 30 mins, which is a rare phenomenon these days.
Asus Zenfone 2 ZE551ML Review: MULTIMEDIA
The multimedia consumption on the 5.5" display is great. Also, the device has a really good sounding loudspeaker, which is placed on the back. Well, it's not the best but very good for this price range of devices.
However, the audio via headphones does not impress. While the volume output is decent, the sound quality is just average.
Asus Zenfone 2 ZE551ML Review: CAMERA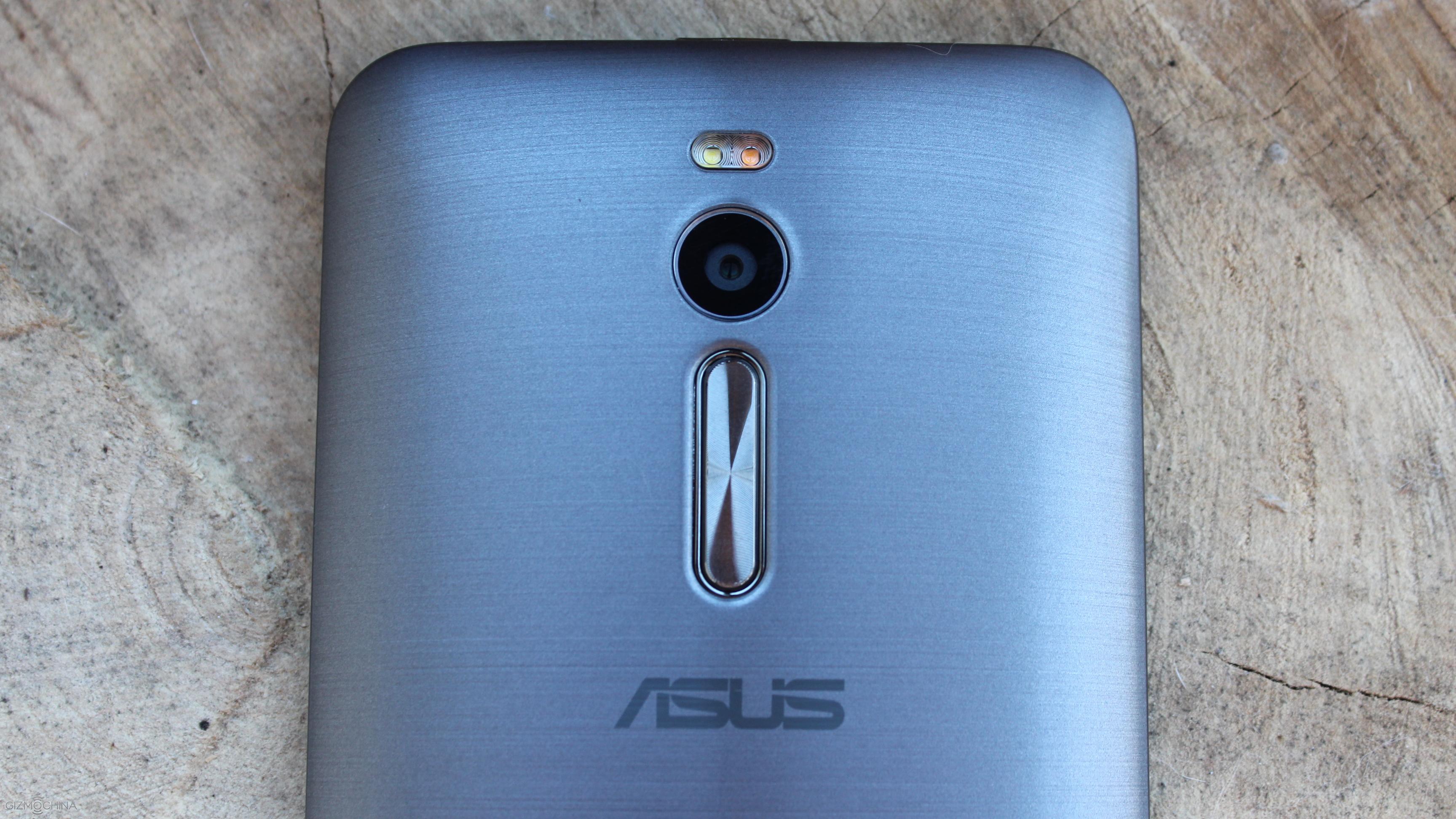 The Asus Zenfone 2 has a camera app that is full of features, settings and shooting modes. A few ones worth mentioning include the manual, super-resolution, which basically stitches a few photos to 50 MP image, low-light and night modes.  However, the auto-mode is probably going to be the one you'll be using most of the time.
Asus Zenfone 2 ZE551ML Review: IMAGE QUALITY
The phone has a 13MP shooter but this time around I shot all the pictures in 10MP due to widescreen 16:9 ratio.
The daylight images are quite good. They have a reasonable amount of details, the dynamic range is okay most of the times but not always. However, the colours tend to be too saturated at some shots. Sometimes it may lead to a very unnatural looking image.
The shots taken indoors have less detail and more noise. Also, you have to keep you hand steady to avoid blurry shots.
Decent night pictures are possible but not always. Usually, there is plenty of noise and the level of details could be better.
There is a dedicated low-light mode that takes only 3MP pictures but brightens up the scene at the expense of details and overall image quality.
The 5MP selfie snapper is not bad at all for social media and the beauty mode is also here.
Asus Zenfone 2 ZE551ML Review:  VIDEO QUALITY
The Asus Zenfone 2 can shoot videos at 1080P but the quality is just mediocre. The level of details is pretty low, there is no continuous auto-focus and the footage looks dull overall. Please check out the video review for a video sample.
Asus Zenfone 2 ZE551ML Review: CONNECTIVITY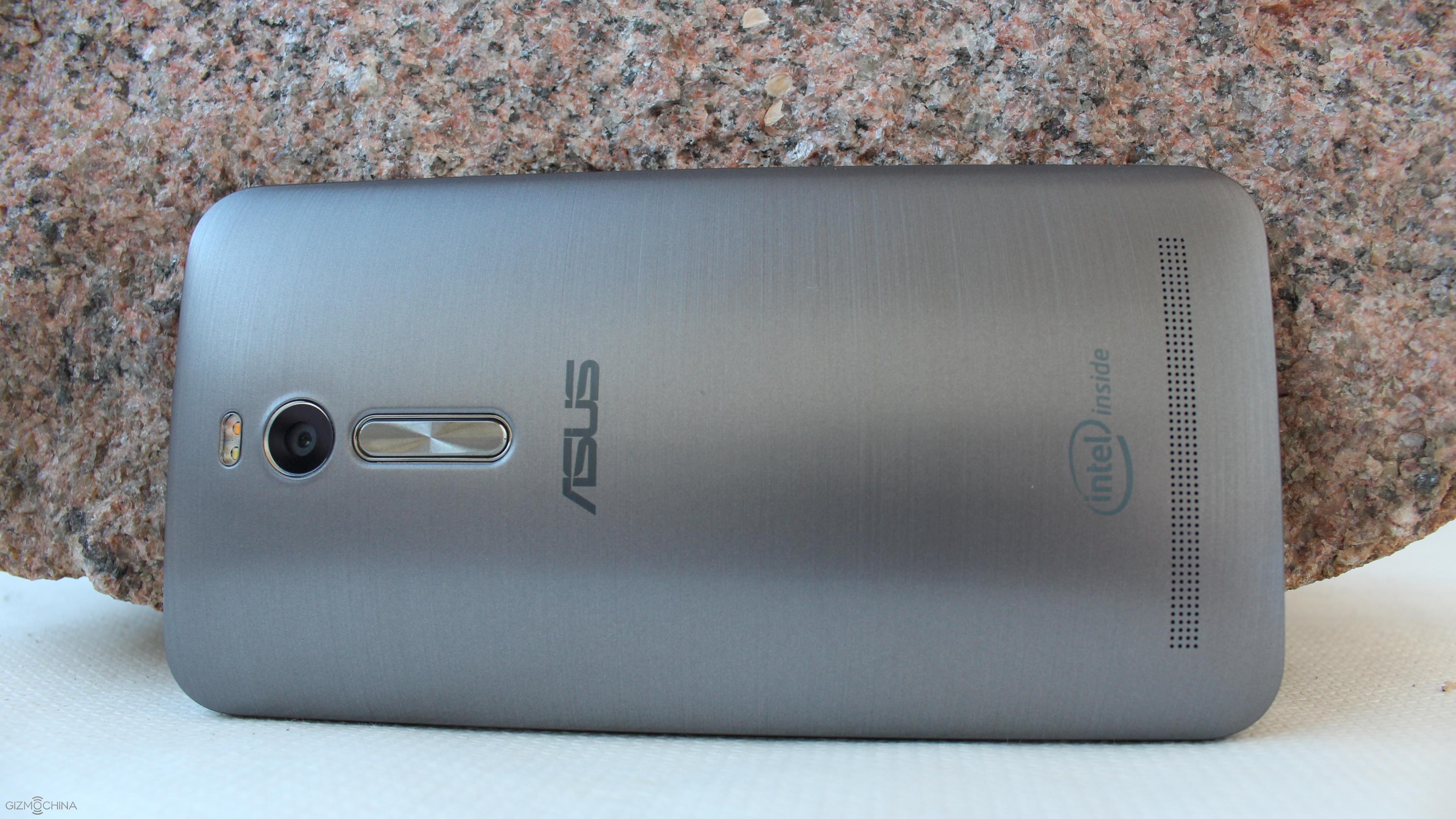 The call quality is pretty good on both ends and the earpiece is loud enough to hear people you are talking to. Also, the signal strength is good. Other connectivity options have no issues whatsoever.
Asus Zenfone 2 ZE551ML Review: BATTERY LIFE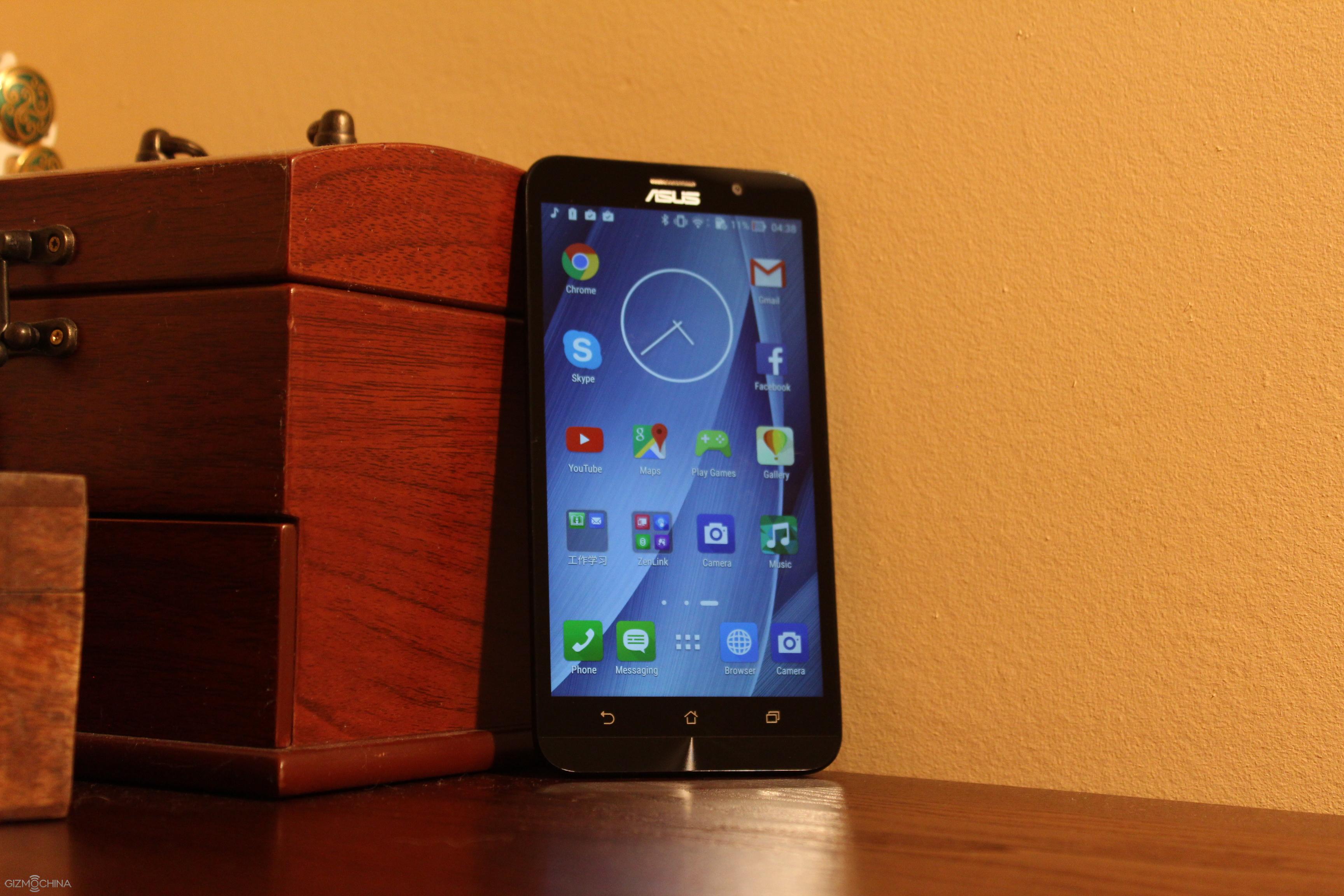 The device has 3000mAh non-removable battery, which has a decent performance. It is not the best out there, but you will get over 4 or 4.5 hours of screen on-time on a daily basis unless you will be gaming most of the time.
Asus Zenfone 2 ZE551ML Review: CONCLUSIONS
The Asus Zenfone 2 may not be newest device on the block but it is certainly worth your attention for a lot of reasons.
First of all, the build quality and choice of materials are great. However, the design part is kind of love it or hate it. The phone is big due to its 5.5" display and large bezels on each side. Also, the placement of the volume rocker on the back may not be suitable for all. Lastly, the power button… Cmon, Asus, please don't do that anymore.
On the other hand, the Asus Zenfone 2 has a great screen, a fast and highly customisable UI, a very good performance, a decent camera and battery life, and yeah, you don't need break your bank to have a whopping 4GB of RAM, 32GB of storage, dual-SIM cards and the microSD card slot.
All this brilliant package fits into the category of $300 price tag, and you may get this phone even for a lower price. Also, you may choose from the variety of lower or higher-end models of this model. If you choose the top of the line model, you may even call yourself a flagship owner as for some extra cash the Asus has made a 2.3GHZ, 4GB RAM and 64GB ROM model.
All in all, despite a few shortcomings, the Asus Zenfone 2 is a really good phone for a lot of reasons and I believe that you will not make a mistake by choosing it if you are looking for a powerful overall package but don't want pay for a flagship-grade price.