Infocus M810T: a snapdragon 801 smartphone that costs $139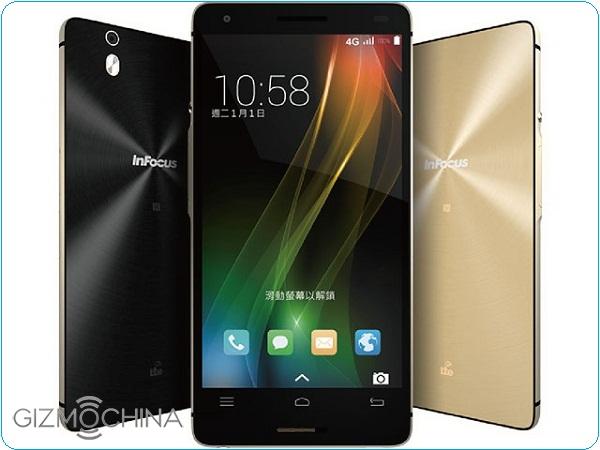 Despite the fact that OnePlus One is a very capable handset according to the price that it is being sold for, Infocus M810T happens to be an even more capable smartphone, with one huge selling point. The device costs half the price of OnePlus One and features similar hardware, which makes it's a no-brainer as to which device you will end up purchasing.
Coming to the hardware specifications, Infocus M810T is armed with a Snapdragon 801, which is the same chipset present on OnePlus One. However, when consumers purchase the device, they will find that it is running a very optimized interface and coupled with an optimized Android update, the smartphone is able to score more than OnePlus One, HTC One M8 and Samsung Galaxy S5 in all benchmarking tests, particularly AnTuTu.
Despite the fact that the device sports just 2GB of RAM and 16GB of storage, the company has provided additional flexibility to not only place two SIM cards, but a microSD card slot that has a maximum capacity value of 64GB. Infocus M810T sports a phablet sized form factor since it has a screen size of 5.5 inches that renders a resolution of 1080p on its IPS display.
For an affordable handset, the device also has a 4G modem that delivers impressive upload and download speeds. Coming to the camera specifications, Infocus M810T has a 13MP rear camera sensor coupled with a 5MP one. According to the company, the primary sensor is able to snap impressive images and videos, even after they have been zoomed in.
Coming to the price tag, Infocus M810T can be purchased for $159.99, but if you want an even bigger discount,
COUPON:
M810TGB
 PURCHASE PRICE:
$139
, allowing you to snag yourself an even cheaper device that not only performs better than OnePlus One, but also has a ton of features present in it.