Elephone P8000 Review: VIDEO
Elephone P8000 Review: SPECS
| | |
| --- | --- |
| Display | 5.5″ 1080P (Full-HD) |
| Processor | MTK6753 64bit Octa-Core, 1.3GHz |
| RAM | 3GB |
| Camera | 5MP Front/13MP |
| Connectivity | Bluetooth, 3G, 4G, GPS, WIFI, GSM,EDGE, GPRS, UMTS, HSPA, HSPA+ |
| Battery | 4.165 mAh (non-removable) |
| Dimensions | 155.2mm x 76.6mm x 9.2mm / 203g |
| OS | Android 5.1 |
| Storage | 16GB (expandable via microSD card slot up to 64GB) |
Elephone P8000 Review: UNBOXING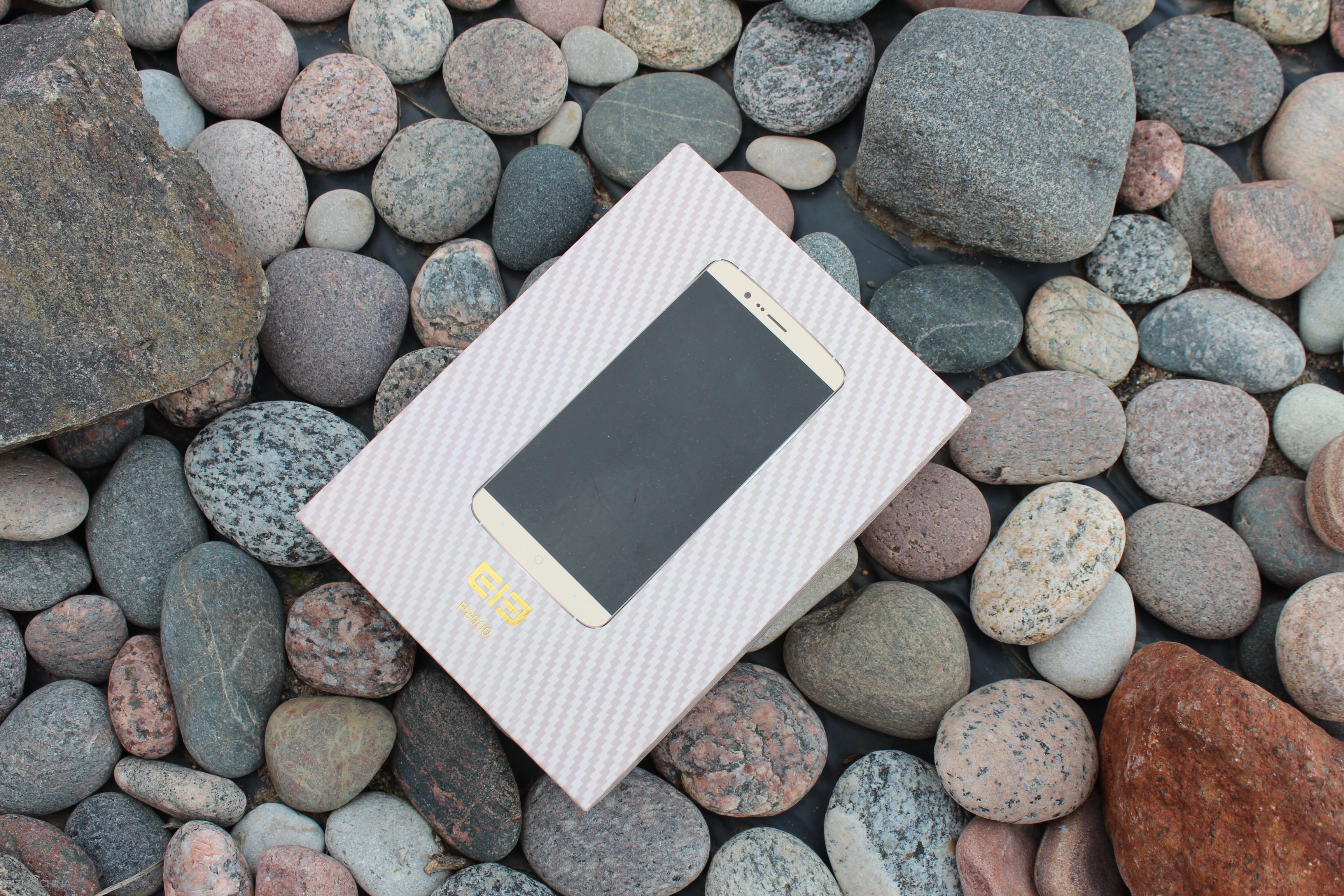 The phone comes in quite a huge box and the contents include a power plug, which has a quick charge feature, USB cable, a screen protector and some documentation.
Elephone P8000 Review: DESIGN

Once you take the phone out of the box, the first thing you will notice is that the phone is big due to its 5.5" display. Also, it is quite a thick device at more than 9mm due to its huge battery, which has the capacity of 4165mAh. It also adds some extra weight and you can definitely feel it in your hand but it's not an issue for me.

On the top side you can find a 5MP shooter, earpiece and a sensor light.

On the bottom there are 3 capacitive keys. The home button also has a notification LED with a nice pulsing effect but my review unit comes from the early batch and the phone does not have the LED.

The back plate is made of plastic and it sports a faux carbon fibre finish. A 13MP camera with a single LED flash is here for photography and right below it you can find a fingerprint scanner.

On the bottom there is a speaker grill.

The Elephone P8000 sports a metal band, which is going around the device and it adds a bit of a premium look and feel.

On the right side you there is a power key along with the volume rocker and they have a great tactile response.

On the top there is a headset jack and the bottom is the place of the micro USB port and the mic.

Under the hood you can find a non-removable 4165mAh battery, a microSD card slot and two micro SIM card slots. The first one has the 4G LTE support.
Overall, the phone has a good built quality and the choice of materials. For the price of just below $170, it is a solid looking phone.
Elephone P8000 Review: DISPLAY
The 5.5" display on the Elephone P8000 is sharp, has good viewing angles but the colours look on a colder side and sunlight visibility could be a little better. Still, it is a decent panel overall.
Elephone P8000 Review: USER INTERFACE
The Elephone P8000 runs on Android 5.1 with the Elephone's skin on top of it. You are getting a pretty much stock Android experience with a little bit of customisation done by Elephone. Interestingly enough, they removed the app tray and all the apps sit on the home screens. It's not a huge problem as you can easily install a third party launcher to fix that.
The phone does not have a lot of extra functionality but Elephone added some personalisation options like a theme engine. You can't find a lot of themes to choose from but it is a nice touch for a budget device.
It is strange that there are no gesture controls, which were present on the Elephone P7000 but the company added some other little features. If you swipe down anywhere on the screen, it brings the search menu. However, you need to tap the address line to open up the keyboard.
If you swipe down, it brings a little menu, which is mainly designed for a quick customisation of the UI.
The phone also comes with a fingerprint scanner, which is easy to setup. It is placed on the back, which may sound weird but you can get used to it after a few days. At first, the fingerprint security was not very accurate but after a few software updates it improved. Well, it is definitely not the most accurate implementation but it is on par with other budget phones. A bad thing is that the scanner does not work right from the standby mode.
Overall, the UI is very fast and responsive and we need to say thanks to almost stock Android build.
Elephone P8000 Review: BENCHMARKS
Elephone P8000 Review: HARDWARE and PERFORMACE
The Elephone P8000 comes with an octa-core MTK6753 CPU, which is clocked at 1.3GHz, 3GB of RAM and 16GB of expandable storage.
All the specs lead to a great day to day performance. However, some more intensive tasks like gaming are good but not great. You may still enjoy playing 3D games but keep in mind that you will face occasional stutter and some skipped frames. A good thing is that the phone does not heat up too much.
Elephone P8000 Review: MULTIMEDIA
Watching HD movies on a 5.5" screen is great and the playback is smooth. The phone comes with a stock Android music player app and the sound that comes out of the loudspeaker is pretty good. It is nothing exceptional as the sound lacks depth and the volume output could be louder but we are talking about a budget device here.
The sound via earphones is decent but the volume output is pretty low.
Elephone P8000 Review: CAMERA
As the majority of the budget Chinese phones, the Elephone P8000 comes with a stock Mediatek camera app.
Elephone P8000 Review: IMAGE QUALITY
The 13MP camera on the back is capable of producing some decent looking daylight images but camera is inconsistent as some of the shots may look out of focus or at least with soft corners. Also, the dynamic range adjustment is usually off.
Images taken indoors require a steady hand. If you manage to hold your hand steady you may produce some decent looking photos, but sometimes images come out blurry.
In low-light conditions camera struggles to capture details and there is plenty of noise.
Overall, you can capture some decent looking daylight images but photos taken indoors are a hit or miss, and the low-light shots do not impress.
Elephone P8000 Review: VIDEO QUALITY
The video quality is mediocre as on the majority of budget devices. The footage looks dull and there is a visible lack of details. Also, there is no continuous auto-focus. See the video review for a video sample.
Elephone P8000 Review: CONNECTIVITY

I don't have any complaints about connectivity options as the call quality along with the signal reception are good, Bluetooth and wifi are also working fine. GPS is fast to get a position lock but it could be a tad more accurate and it is not on par with the phones, powered by Snapdragon chips.
Elephone P8000 Review: BATTERY LIFE

The 4165mAh battery sounds amazing on paper and I can say it delivers in real life. I was able to get over 5 hours of screen-on time even if I took a lot of pictures and played some games. If you are a light user, you may get 6 or even 7 hours of screen on time, which is not bad for a budget phone.
Elephone P8000 Review: CONCLUSIONS

The Elephone P8000 is a budget phone that costs just $170 and it has a great build quality, decent screen, good specs and fast day to day performance.

Also, you may get some good looking daylight images with its camera but not all the time. Other key features include an okay working fingerprint scanner, a good battery, dual SIM card slots with the 4G LTE support.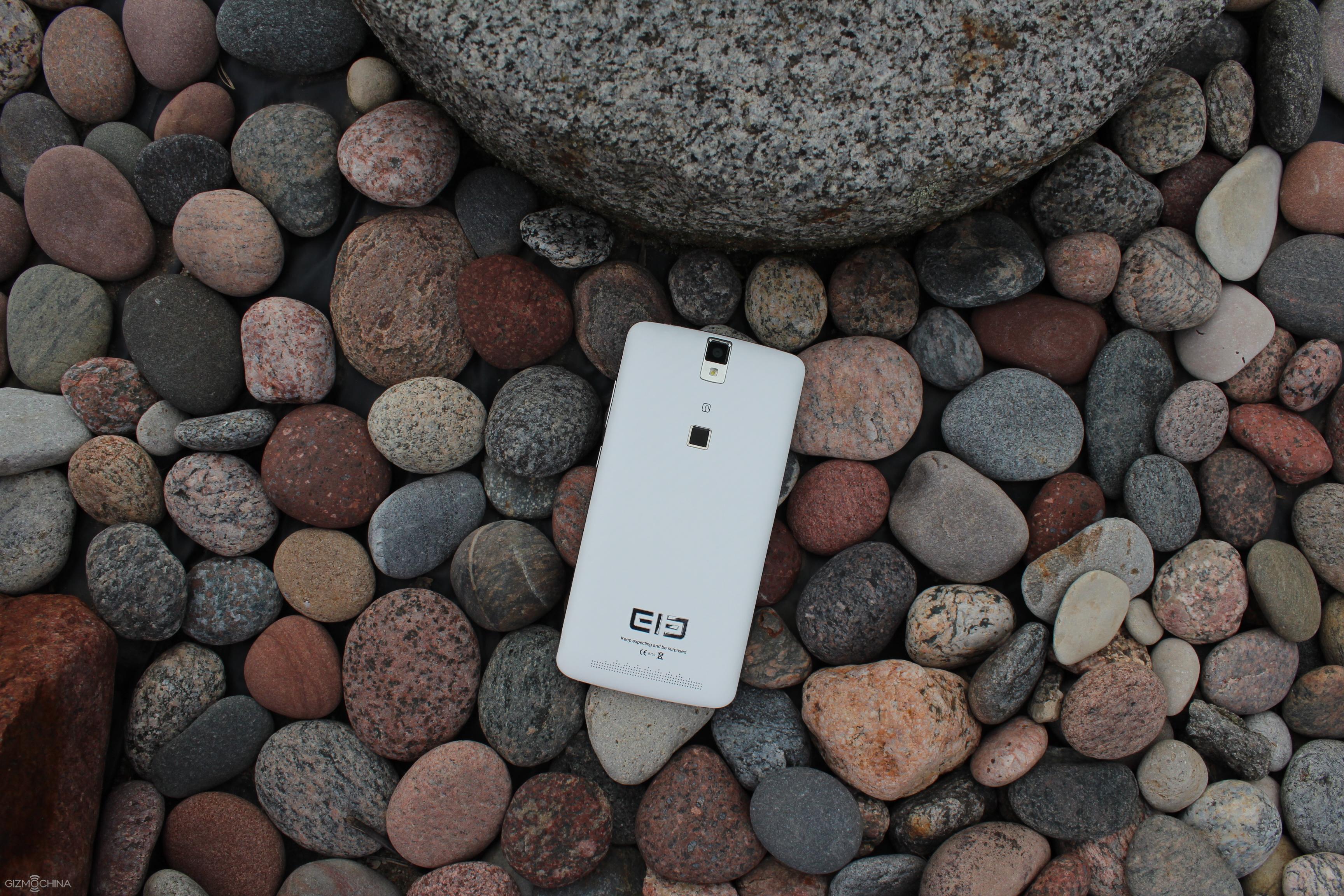 A few downsides would be that the phone is huge and heavy, the black borders around the screen don't look cool at all and the UI lacks some extra features like gesture controls.
Other than that, the Elephone P8000 is a decent offering for the money.