1byone Amazing Plasma Ball Bluetooth Speaker Review!
This time around we are looking at a very interesting device, which combines a Bluetooth speaker and amazing looking plasma ball in one affordable gadget, which costs just $27.
1byone Amazing Plasma Ball Bluetooth Speaker Review: VIDEO
1byone Amazing Plasma Ball Bluetooth Speaker Review: UNBOXING

The device comes with a micro USB and AUX cables and some instruction manuals.
1byone Amazing Plasma Ball Bluetooth Speaker Review: DESIGN

The 1byone plasma ball bluetooth speaker is made of plastic but the plasma ball is made of quality glass. Also, there is one speaker on the front side.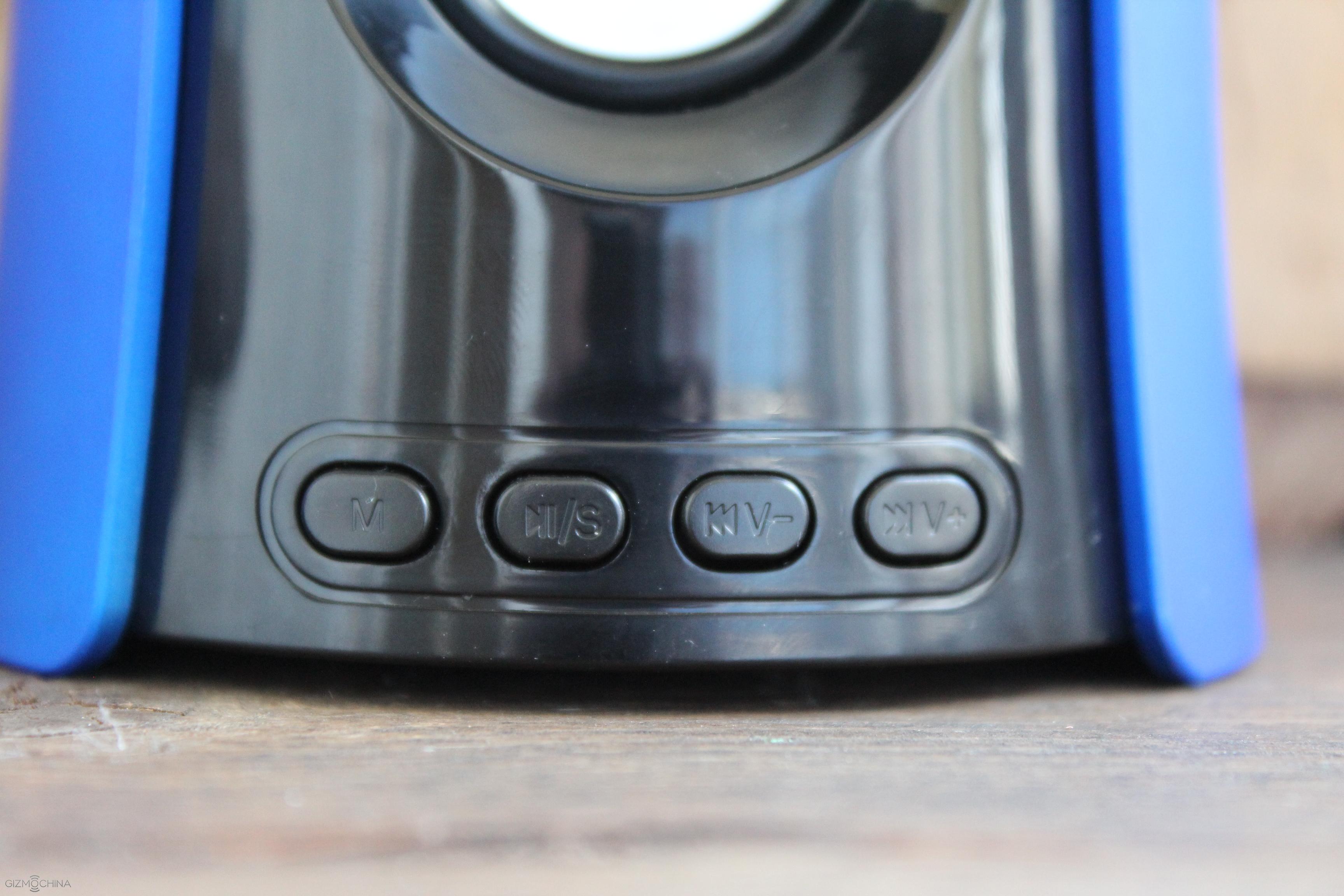 On the front side there are plenty of controls, which include the mode button, which lets you choose between the music sources of the Bluetooth, AUX or MicroSD card.
Also, there is a play/pause, volume up/down button, which also doubles as a skip songs button.

On the back side you can find another speaker and some more controls, which include the power imput, AUX input and the MicroSD card slot, which allows the playback straight from your SD storage. Lastly, there is a 3 position power key, which is used to turn on the device and control the plasma light.

On the bottom there is a soft pad.

Overall, this plasma ball Bluetooth speaker is well built but the materials used in the construction do not impress. The black plastic part feels cheap and it attracts fingerprints and smudges. Also, my review unit has a misaligned power button. Well, it doesn't alter the functionality but it doesn't add any premium look or feel either.
1byone Amazing Plasma Ball Bluetooth Speaker Review: FUNCTIONALITY AND SOUND QUALITY

Allright, so here's the fun part. Besides being a regular Bluetooth, microSD card or AUX speaker, it has a plasma ball light, which can be set to light randomly or according to the rhythm of the music you play. But you may ask what is plasma? It turns out that it is one of the four fundamental states of matter, the others being solid, liquid, and gas. It uses a power of electromagnetic fields and other shenanigans but all we care about in this review is that it looks amazing.

You can see the electricity flow with your naked eye and it reacts once you touch the light ball. That is something that you have to see in reality.

As far as the sound quality, it is not bad for such a cheap speaker but don't expect to be hear something amazing as the sound lacks depth, the highs are not pronounced enough and the bass is weak. Also, the sound starts crackling at the highest volume setting but the good thing is that the volume output is good enough to fill in even the largest rooms with sound.

Another shortcoming is that the speaker uses a very old Bluetooth 2.1 protocol. The most annoying part of it is that the speaker makes an irritating sound, which can especially be heard once you play or pause the music from your phone. To avoid that, I suggest you playing the music via the microSD card, which works well but I found that you can only skip tracks forward but not backwards.
It is worth mentioning that this speaker does not have internal battery and it is said to work with the power plug connected only. However, I tested it and it works with a portable power bank and the only difference is that the volume output is lower.
1byone Amazing Plasma Ball Bluetooth Speaker Review: CONCLUSIONS

The 1byone plasma bluetooth speaker is a device that looks amazing, it will definitely attract a lot of attention from your friends and it is not expensive.
While it does have a decent sound quality for a price, you have to keep in mind some shortcomings like an old Bluetooth protocol, plasticky build and the lack of the internal battery.

Still, for the price of $27, this device brings a lot of flexibility like the ability to play music via Bluetooth, choose the microSD card or connect your phone or any mp3 player via the AUX input.

On top of that, you are not getting a regular boring looking Bluetooth speaker everyone knows about as the plasma ball light definitely makes this speaker stand out from the crowd in cheap Bluetooth devices category.