ZTE Will Manufacture the Dual-Screen YotaPhone 3, Launching in Q1 2016
The Shenzhen, China based multinational telecommunications company ZTE Corporation has reached an agreement with Yota Devices to manufacture the YotaPhone 3. Yota Devices is an international private company from Russia that introduced the world's first dual-screen smartphone by the brand name YotaPhone. The YotaPhone was first launched in December 2013 and the company claims that it has sold more than 3.5 million connectivity devices since then. The latest release of the smartphone series is the YotaPhone 2.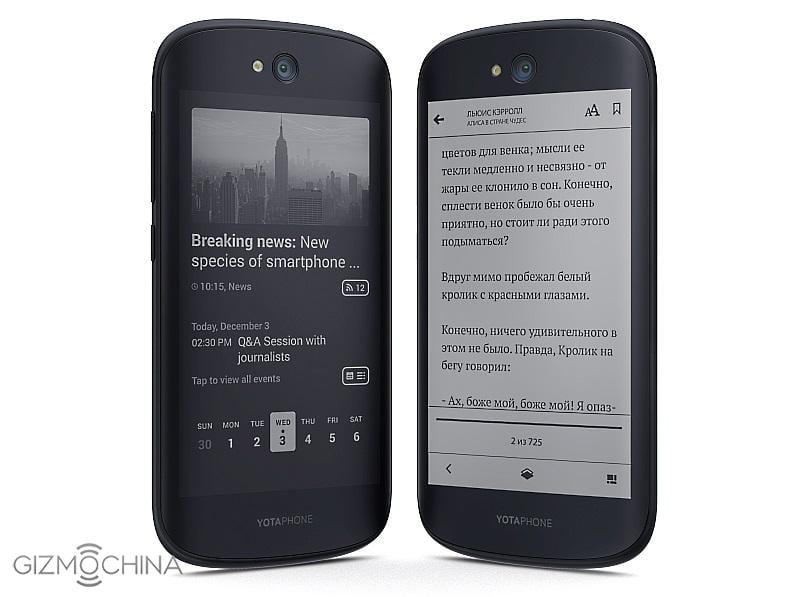 The dual-screen handsets used to be manufactured in Singapore but now this partnership will outsource the production of the YotaPhone 3 to the manufacturing facilities of the Chinese telecom giant ZTE. The Russian company has also indicated that integration of mobile services as well as software development will be handled in the partnership. Initially it is expected that 100,000 devices will be manufactured to be released in the first quarter of 2016.
The existing YotaPhone 2 runs Android KitKat on a Qualcomm Snapdragon 801 quad-core processor. The front 5 inch full capacitive touch screen supports 16M colors while the always-on back screen is a full capacity touch 16-level gray scale Electronic Paper Display. This unique back-screen feature lets users set up a custom cover picture or 100 hour reading time between charges.
Meanwhile, we expect to see another dual-screen smartphone before the end of the year, the UMI Zero. However, the company has not yet revealed a launch date of the device.