Helio P10 MT6755 Spotted On Geekbench, Faster Than Snapdragon 615!
At the start of the year, Mediatek rebranded its high-end lineup as the Helio series. While the Helio X (X stands for Extreme Performance) series was meant to cater to the needs of a flagship with top-notch performance, the Helio P series (P stands for Premium) was targeted at the mid-range flagship smartphones.
Mediatek unveiled the Helio P10 MT6755 octa-core chip on June 1st, however, we have not yet seen a smartphone running this SoC. As a result, the performance of the handset is still not known.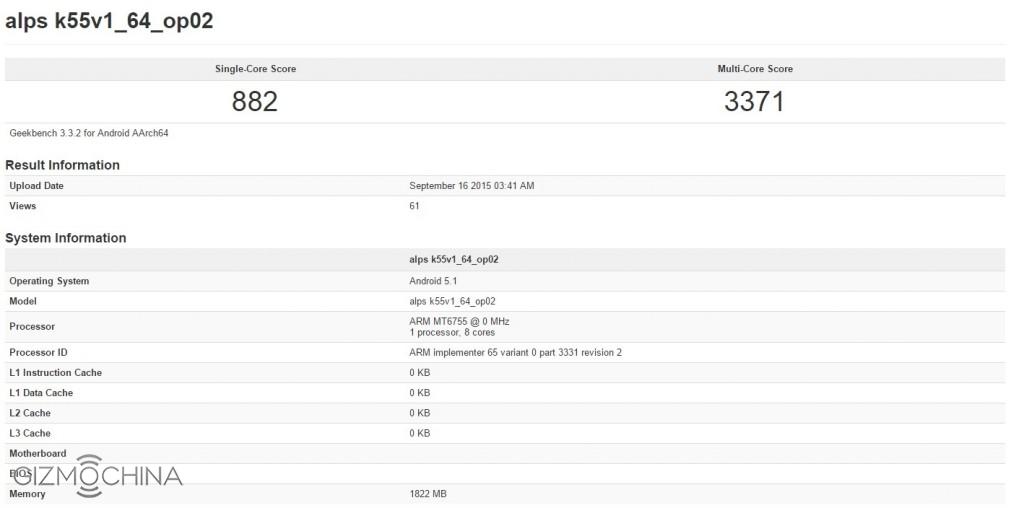 Yesterday, Mediatek MT6755 or the Helio P10 was spotted on the Geekbench results, revealing the performance of its eight-cores for the first time. According to the results, the P10 managed to score 882 in the single core test, and 3371 in the multi-core test. In comparison, the Snapdragon 615 scores only about 700 points in the single core and 2700 points in the multi-core tests on an average. As a result, it looks like the Helio P10 will be much faster than the Snapdragon 615 chipset. However, we have to take into consideration that the 615 is a year old chip. When it comes to performance, the new Snapdragon 620 will definitely give the Helio P10 a run for its money (acc. to rumors).
Other specs of the Helio P10 include 2GHz, True Octa-core 64-bit Cortex-A53 CPU, 700MHz, Dual-core 64-bit Mali-T860 GPU, WorldMode LTE Cat-6, MediaTek's CorePilot for optimized system load management, and MediaTek's Non-contact Heart Rate Monitoring which uses the smartphone's video camera to take heart rate readings.
Well, things are definitely going to get interesting in the mid-range and high-end smartphone segment in the coming months, with a number of powerful chips including Helio X20, P10, Snapdragon 820 and 620 expected to release before the end of the year.